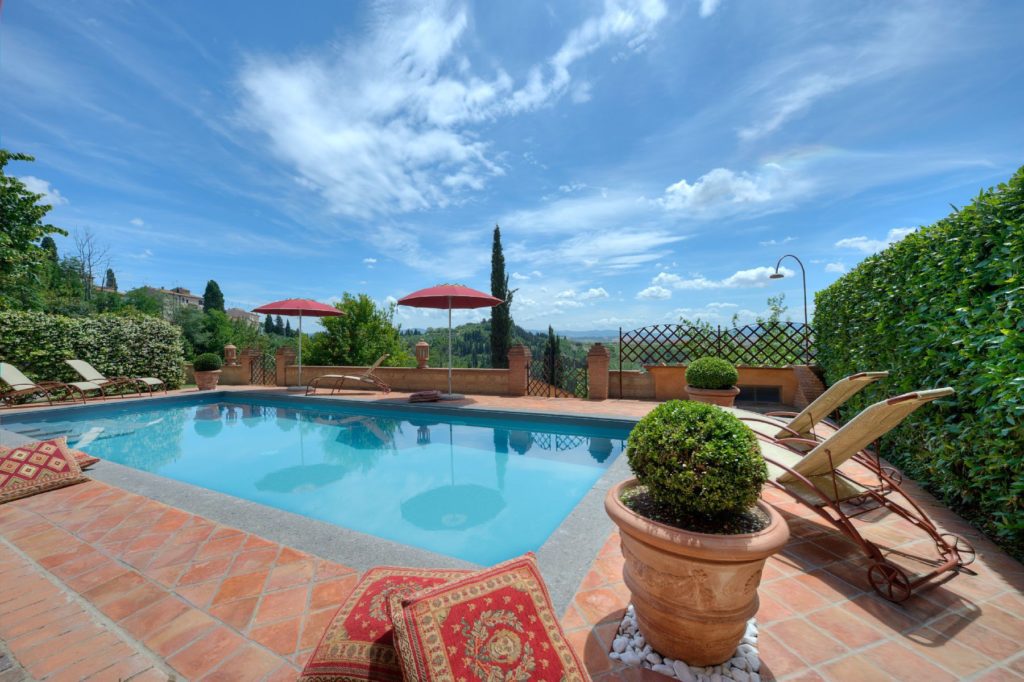 Villa Spontini, Italy, Tuscany, Province of Pisa – near Peccioli, 4-11 guests
Spontini is a beautiful Villa located in the heart of Tuscany, offering best possibilities for excursions to San Gimignano, Volterra, Pisa. An elegant villa built around 1800, carefully restored to perfection, while maintaining its typical architecture.
Within walking distance you can find food shops, bar/patisserie, bank, post office etc. Only 100 metres distant from the next bar, but at the same time in the serene Tuscan landscape, far from the big cities. From the pool and the garden, there is a wide expanse of view into the Tuscan Landscape.
A perfect mix for everybody, who wants to have an unforgettable vacation. Details.