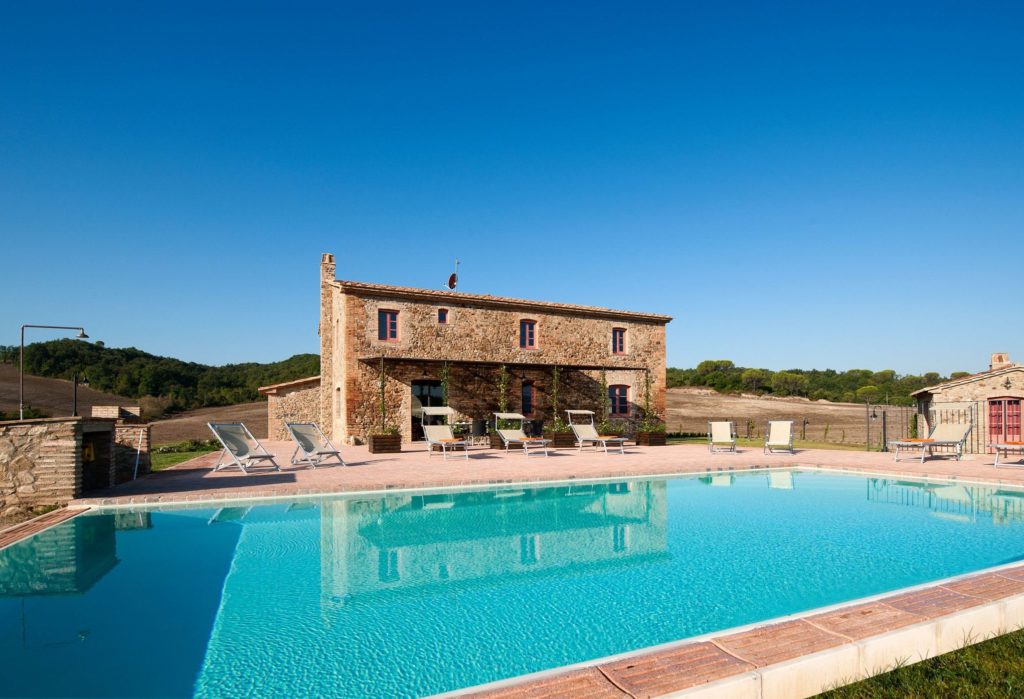 Villa Gherardesca, Italy, Tuscany, Province of Pisa, 10+2 Persons, Guardistallo
The villa is located in the hilly landscape of Tuscany, close to Guardistallo and about 14 Km distant from the coast but also some of the most beautiful cities in Tuscany like San Gimignano, Volterra, Lucca, Pisa are not too far and can be visited on a half day trip or day trip. The beauty of the Tuscan countryside, combined with refined interior decor, makes this Villa so homely. An approx. 1 km long entrance over an not tarred street leads to the house.
Located very peacefully, in panoramic position in the hilly landscape of the area. The villa includes all comforts for its guests.
Stay inspired and find out more about Villa Gherardesca! Details.