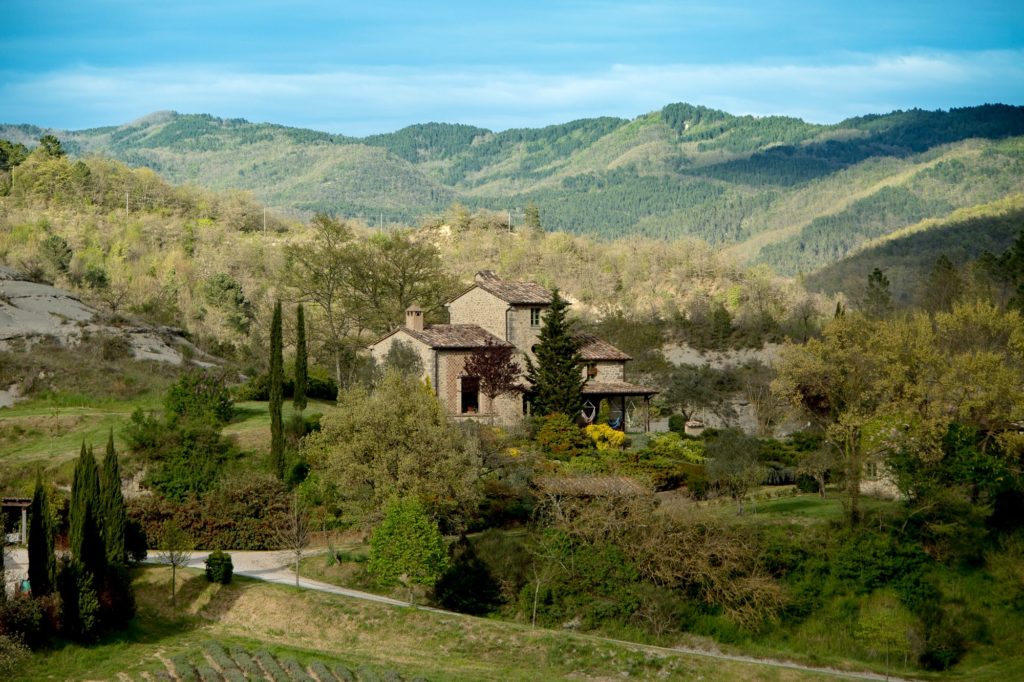 The Pereto, Italy, Umbria, Perugia, Montone, 5 bedrooms, pool, internet.
This picturesque small hamlet is located at the foot of the famous Rocca D'Aries, a castle owned in the past by the counts Della Porta now belonging to the Municipality of Montone, and is sourrounded by 152 hectares of private land.
The two farmhouses for rent – Stallina and Essicatoio – are elegantly furnished with antique yet simple furniture. The property features a beautiful swimming pool offering panoramic views of the entire valley.
This location is ideal for outdoor activities such as walking and hiking excursions! Find out more. Details.