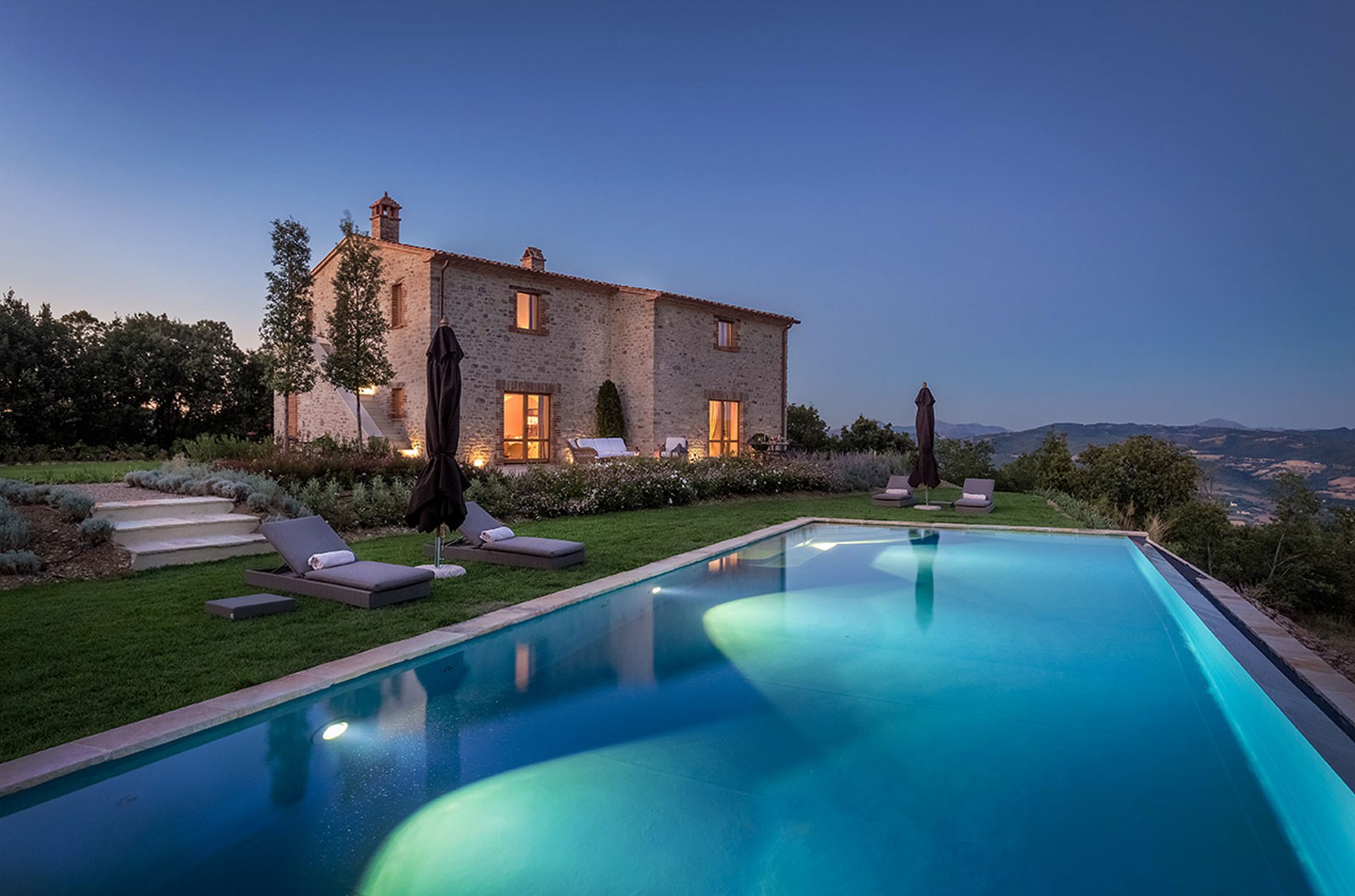 Villa Monteverdi, Italy, Umbria, 3 bedrooms, private pool, air-conditioner.
This fascinating 3 bedrooms villa set on the top of the Mount Elceto is a great example of a glorious restoration in the perfect site. From the outstanding position of the Villa is clearly visible. The Villas stands on the ruins of a medieval church by the name of "Holy Cross".
Finest interior design and a long infinity pool that seems to float on the huge valley make the Villa a very special place for a unforgettable holiday. All the interiors have been taken care of down to the finest details in order to offer the guests a perfect holiday and grant the highest level of elegance!
Stay inspired and find out more about Villa Monteverdi! Details.