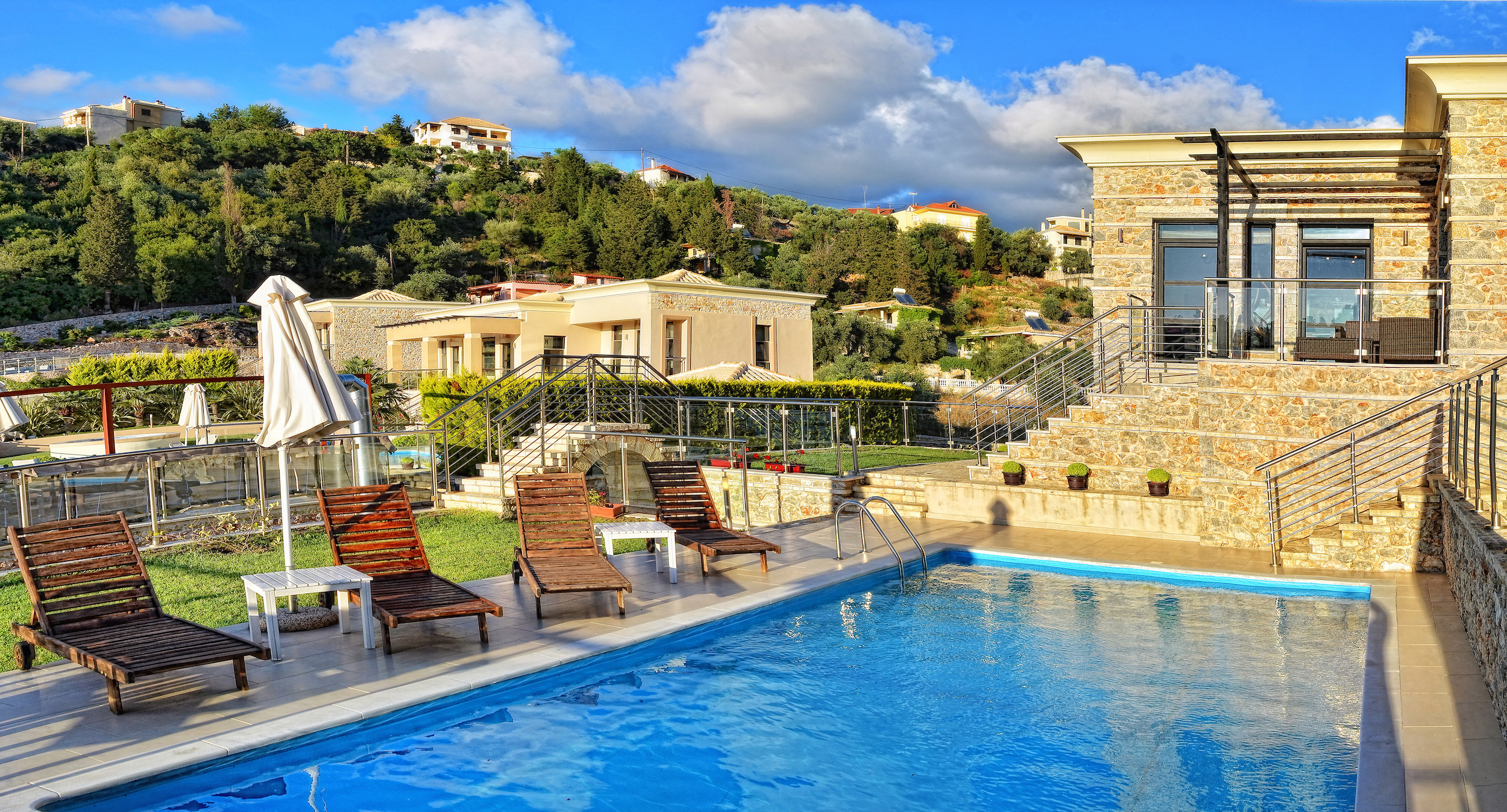 Villa Michail, Greece, Karvouno Beach, 2 bedrooms, private pool, seaview.
A modern designed villa with an unbeatable majestic view of the sea. This perfectly designed villa is an epitome of luxury, privacy and elegance. Refresh yourself at the pool with a perfect view of the sea or you can go to the beach a few meters from the villa.
The Beach front Villa Michail is a spacious building with 2 bedrooms that can accommodate for up to 6 persons.
Villa Michail is an ideal solution for holidays in Greece for a family or two couples. A perfect retreat for a dream vacation.
Stay inspired and find out more about Villa Michail! Details.