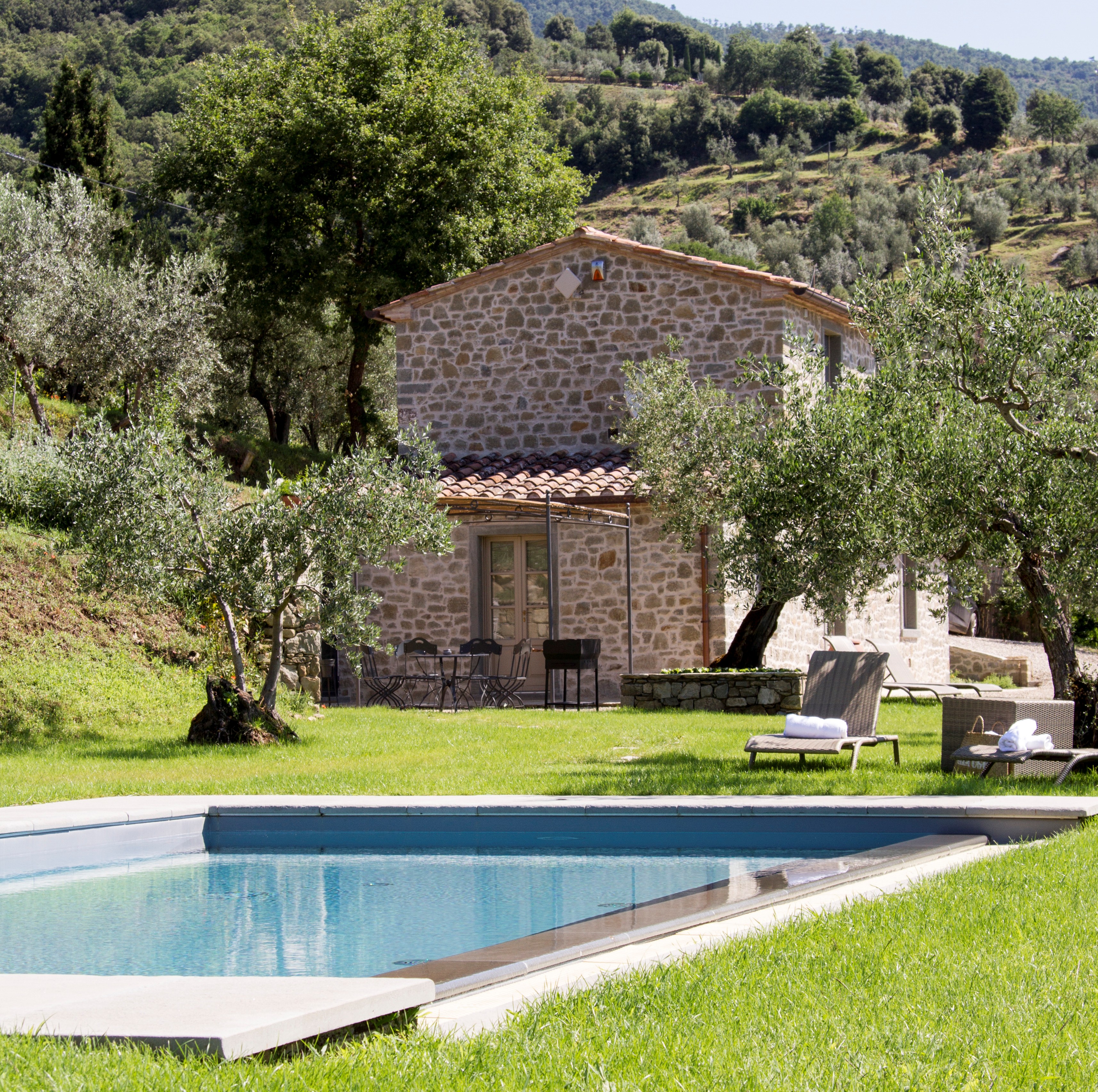 Villa Julia, Italy, Tuscany, Cortona, 2 bedrooms, private pool, air-conditioning.
Near the center of the aptly-named Golden Valley of the Chiana River – the Valdichiana, some 400 meters above sea level but just a few kilometers from the town Cortona, Villa Julia encompasses every quality of Tuscan charm, simplicity and rural beauty.
During the stay guests can enjoy almost intoxicating peace, glorious vistas, and direct contact with nature at the villa. The Villa is easily accessible by car and located along a footpath on the hillside said to be the 'old Roman road'. Enjoy enchanting walks into town, and breath taking views of our hillside landscape and to the Valdichiana below. Your solitude and privacy are assured, as even the secondary roads and train tracks are kilometers away from the villa.