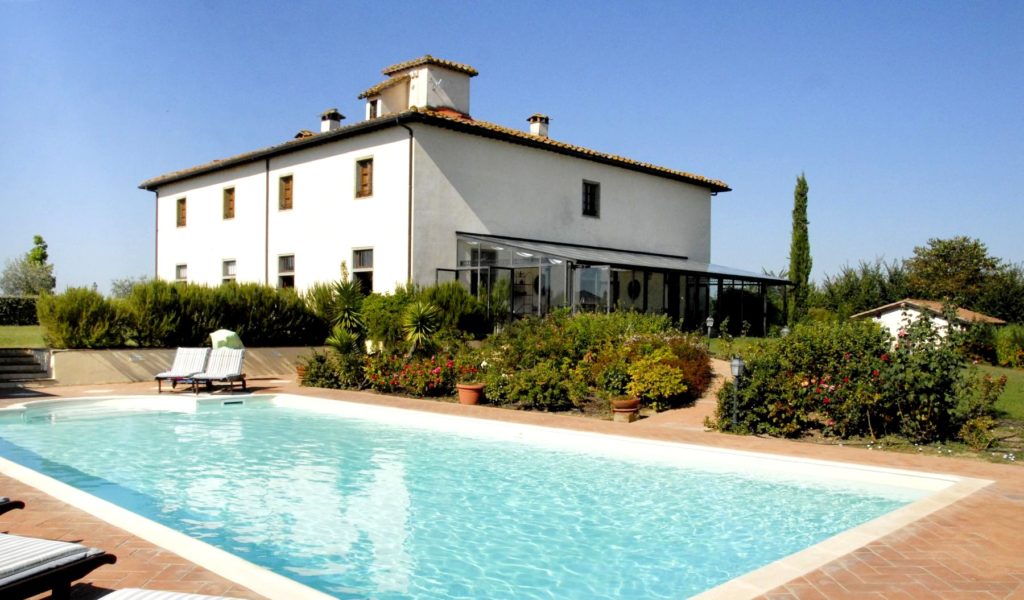 Villa Machiavelli, Italy, Tuscany, Province of Arezzo, Cortona, sleeps 10-14, private pool
Villa Machiaelli is an old country residence, skillfully restored and transformed into an exclusive relais. Big park, with italian style garden and olive tree plant surround the property. All original features have been mantained: brick floors, stone windows and and doorways, chestnuts beams substaining brick ceilings have been reconstructed using the house original materials.
Stay inspired and find out more about Villa Machiavelli! Details.