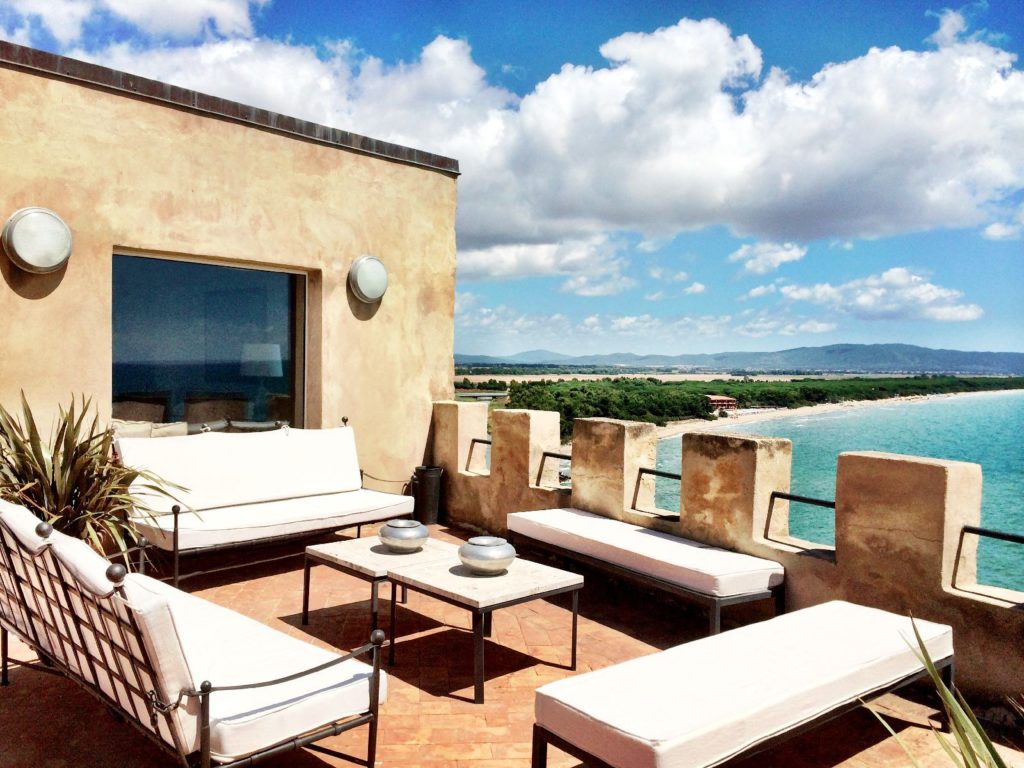 Torre di Talamonaccio, Italy, Tuscany, Province of Grosseto, Talamone, 12 people, seaview.
Torre di Talamonaccio after undergoing a complete restoration has become the ideal house to rent for extraordinary holidays by the Tuscan Coast. One cannot help but be impressed by the wonderful views and the natural beauty which appear before one's eyes and which can be fully appreciated from every corner of the Tower.
The Tower was the place where James Bond film 'Quantum of Solace' was filmed, a true sign of a classy luxurious villa for your holiday!
Stay inspired and find out more about Torre di Talamonaccio! Details.