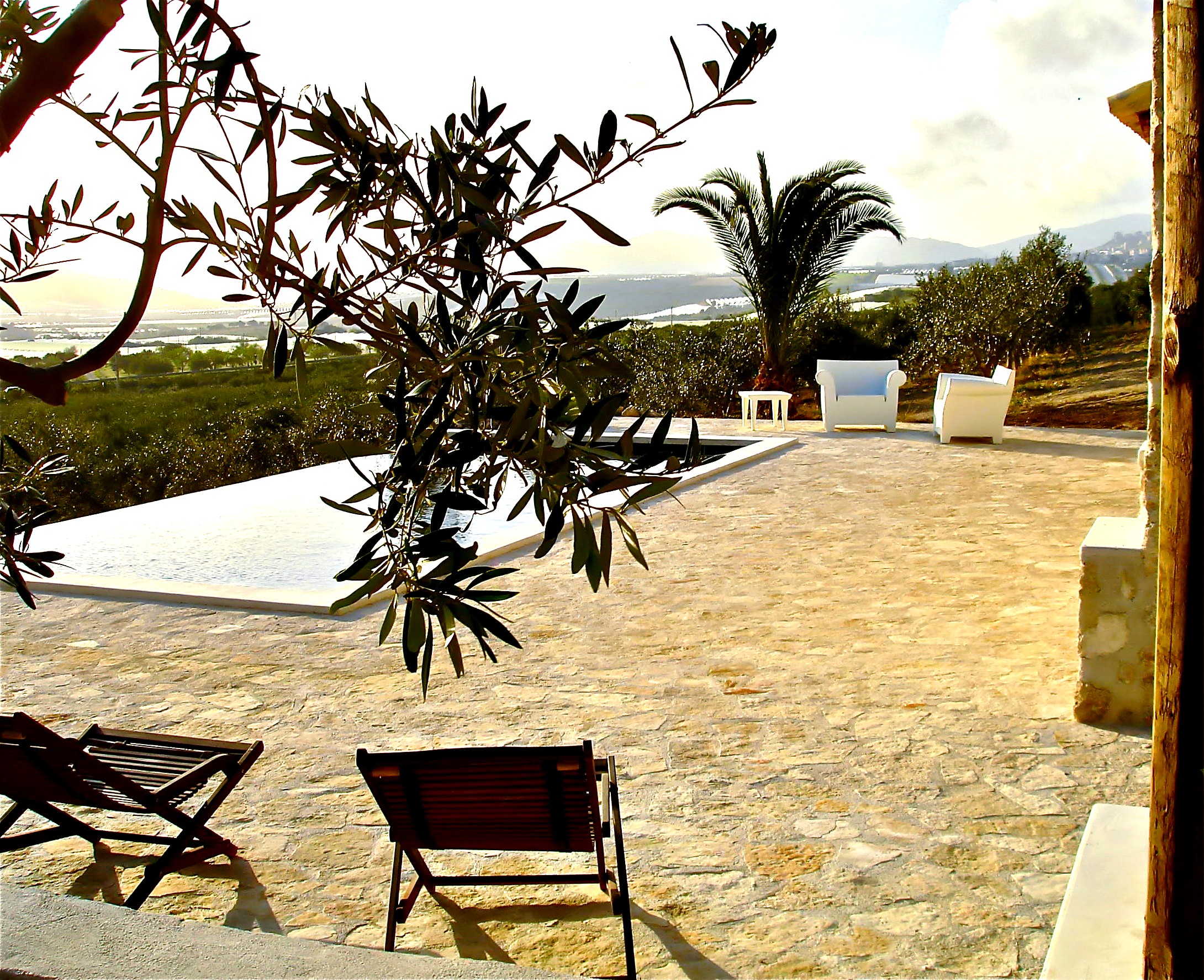 Villa La Robazza, Italy, Sicily, 3 bedrooms, pool.
The holiday resort "Azienda Agricola Mandranova" is set in a garden of palm trees. Relaxing stay in an old and rustic farmhouse, the restored old railway station and an old "palmento".
Mandranova offers one independent villa – La "Robazza" which is 300 mt. far from the Casale and is surrounded by olive trees. The property is available for weekly rent, from Saturday to Saturday, with option of using facilities at the farmhouse. Outdoor terrace offers a unique panoramic view of the countryside, while inside, there are two en-suite bedrooms, a living room and a kitchen.
Stay inspired and find out more about Villa La Robazza! Details.