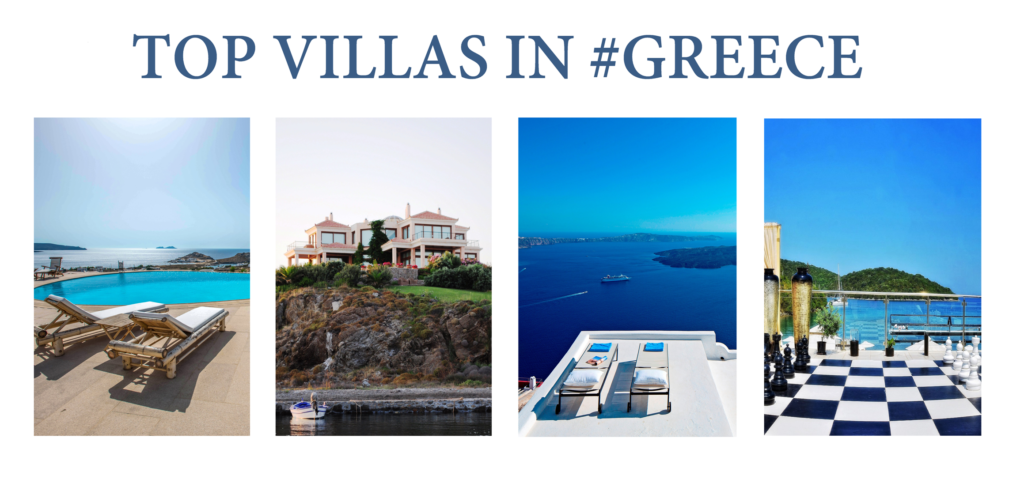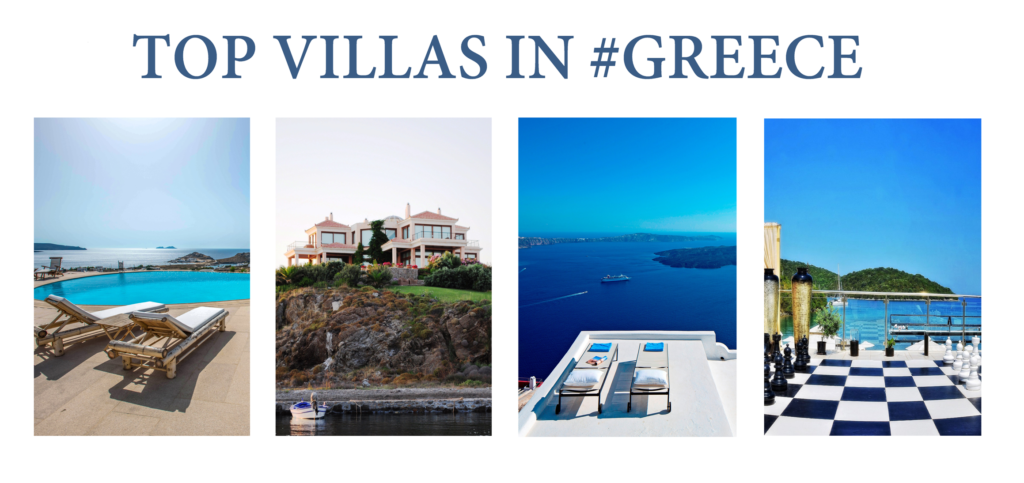 The best vacation in Greece starts in finding the right choice of accommodation. If you are travelling with a family or in groups, it is a better decision to chose a villa over a hotel. Our villas in Greece are not just your basic whitewashed traditional house scattered among the beautiful Greek islands. They are carefully chosen to give our clients an experience that surpass their expectations. If you look to be blown away by the lovely views of the Santorini caldera, the turquoise Aegean sea, seeking privacy or if your preference is a private sleek and modern luxury villa that has it all. Don't scour for hours to chose the perfect villa. These marvelous villas possess a wow factor to make your holiday dream come true for your family or friends.
This villa is a large stone house with two levels,  a total of 13 designer bedrooms. With a large infinity lake shaped pool measuring 22m, heated jacuzzi, helipad, modern gym and spa room. A garden event area that can accommodate 700 seating places. Direct views to the Aegean sea. Guaranteed privacy as the villa is on an exclusive venue and choice accommodation.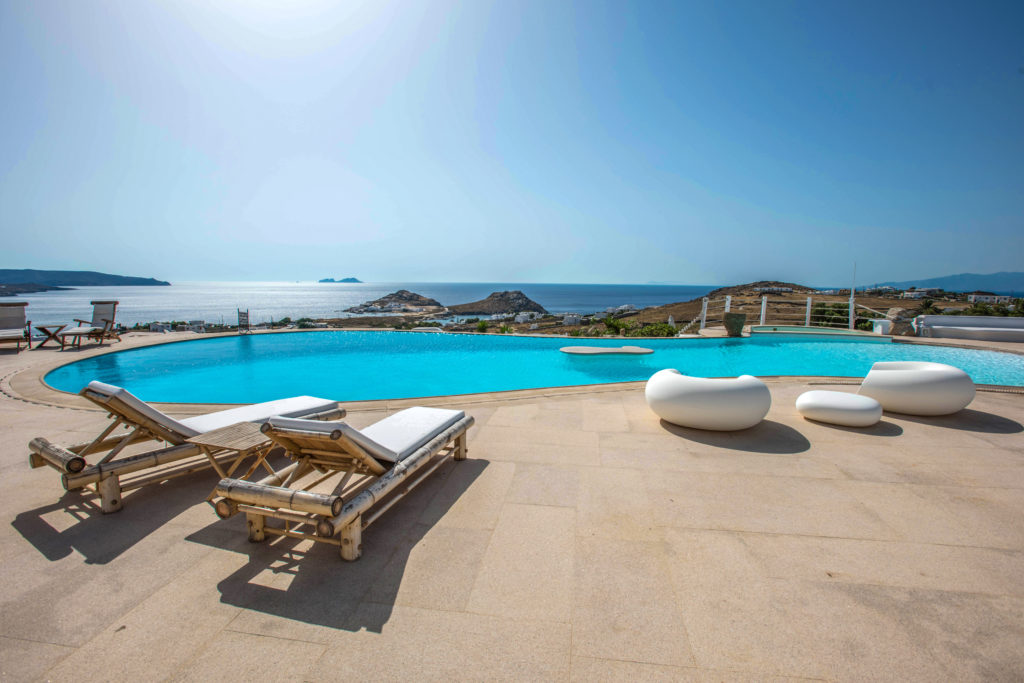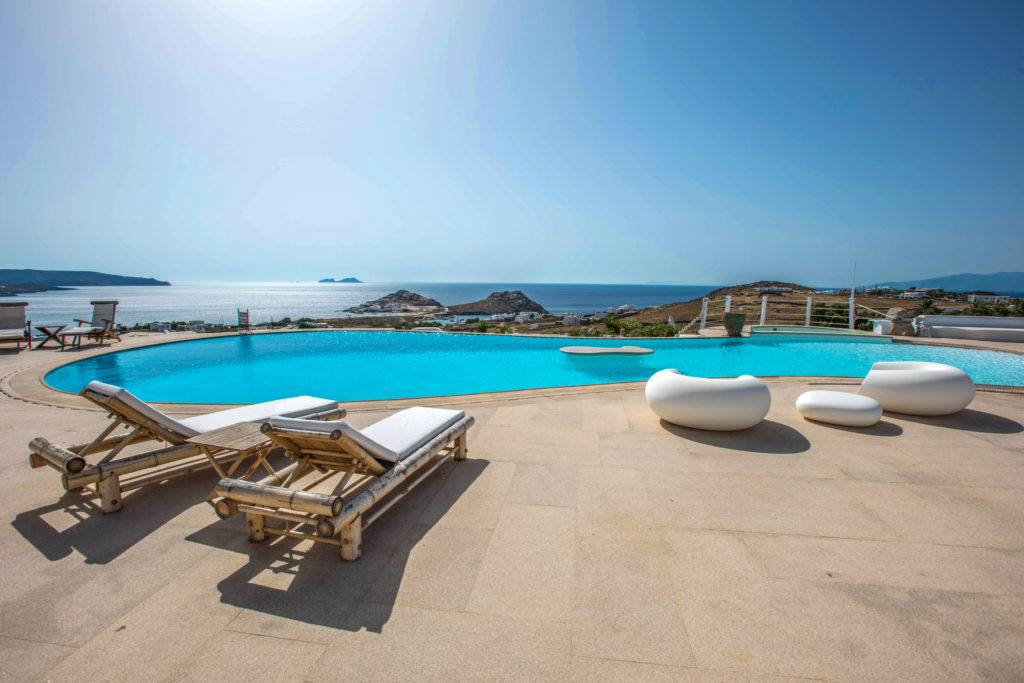 Sleeps 30, Mykonos
A beautiful Greek villa built on a beautiful Peninsula in Lesvos. Villa Talos has 6 bedrooms, three floors and with a lift to access all floors . Everywhere in the villa has wonderful views of the Aegean sea.  It is equipped with modern kitchen, indoor pool, large balcony to watch the sunsets. The interiors of the villa are both stylish and modern. There is a bar area and an indoor pool of 80 sqm, a hydromassage and  sauna. Relax and take a stroll along the wide sandy beaches close to the villa.