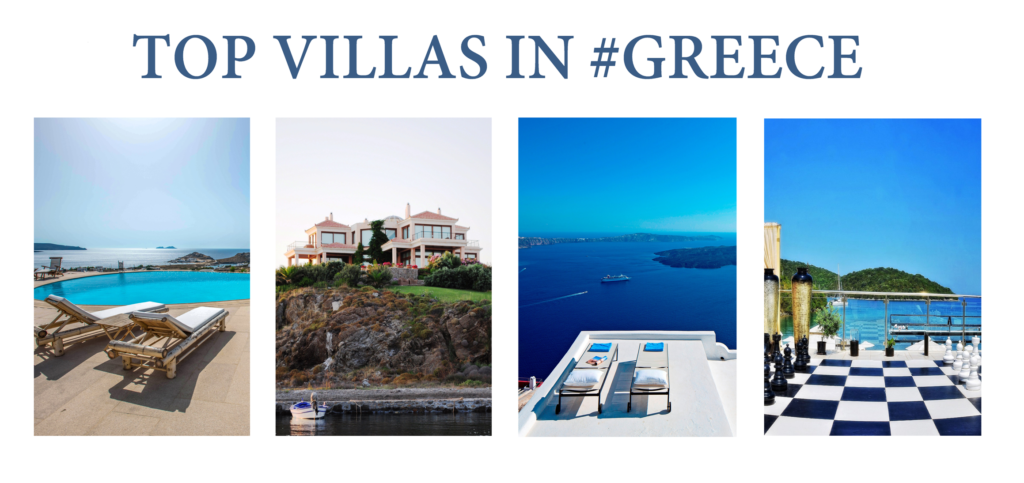 The best vacation in Greece starts in finding the right choice of accommodation. If you are travelling with a family or in groups, it is a better decision to chose a villa over a hotel. Our villas in Greece are not just your basic whitewashed traditional house scattered among the beautiful Greek islands. They are carefully chosen to give our clients an experience that surpass their expectations. If you look to be blown away by the lovely views of the Santorini caldera, the turquoise Aegean sea, seeking privacy or if your preference is a private sleek and modern luxury villa that has it all. Don't scour for hours to chose the perfect villa. These marvelous villas possess a wow factor to make your holiday dream come true for your family or friends.
This villa is a large stone house with two levels,  a total of 13 designer bedrooms. With a large infinity lake shaped pool measuring 22m, heated jacuzzi, helipad, modern gym and spa room. A garden event area that can accommodate 700 seating places. Direct views to the Aegean sea. Guaranteed privacy as the villa is on an exclusive venue and choice accommodation.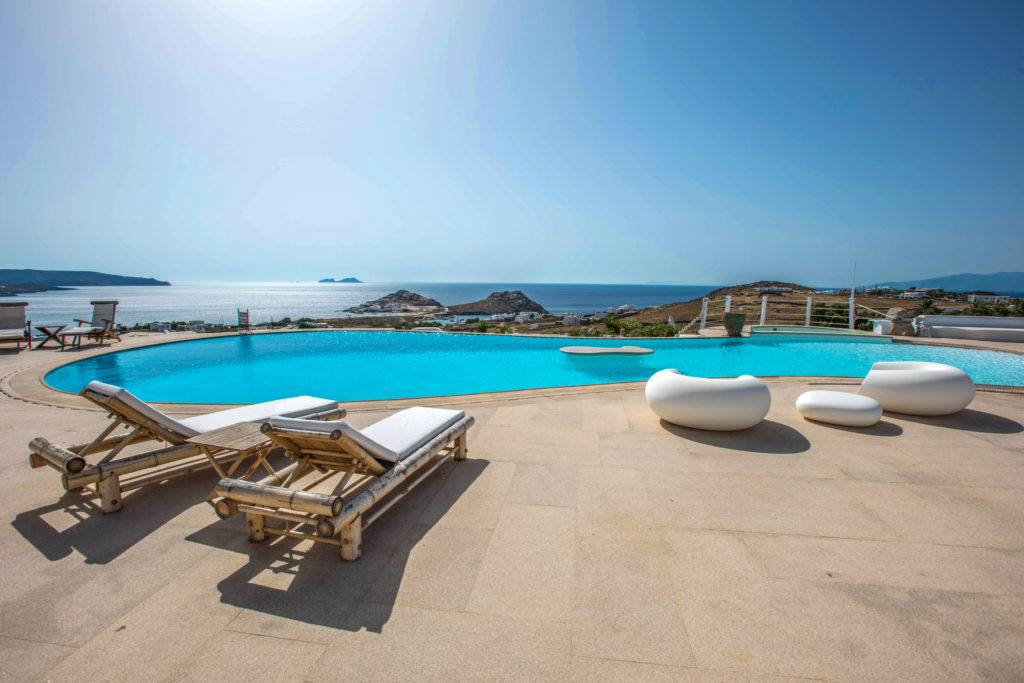 Sleeps 30, Mykonos
A beautiful Greek villa built on a beautiful Peninsula in Lesvos. Villa Talos has 6 bedrooms, three floors and with a lift to access all floors . Everywhere in the villa has wonderful views of the Aegean sea.  It is equipped with modern kitchen, indoor pool, large balcony to watch the sunsets. The interiors of the villa are both stylish and modern. There is a bar area and an indoor pool of 80 sqm, a hydromassage and  sauna. Relax and take a stroll along the wide sandy beaches close to the villa.
Sleeps 17, Lesvos
A villa by the sea, Villa Adriana is a 2 storey luxury villa facing Karvouno beach. It has 4 bedrooms all unique and elegantly furnished. There are 2 living rooms, outdoor swimming pool, internet, bbq and private parking. The area is secluded and guarantees privacy. A nearby village, Sivota, is a special destination, famous for its beach clubs and blue and green hills.  You can book diving, sailing and many other leisure trips.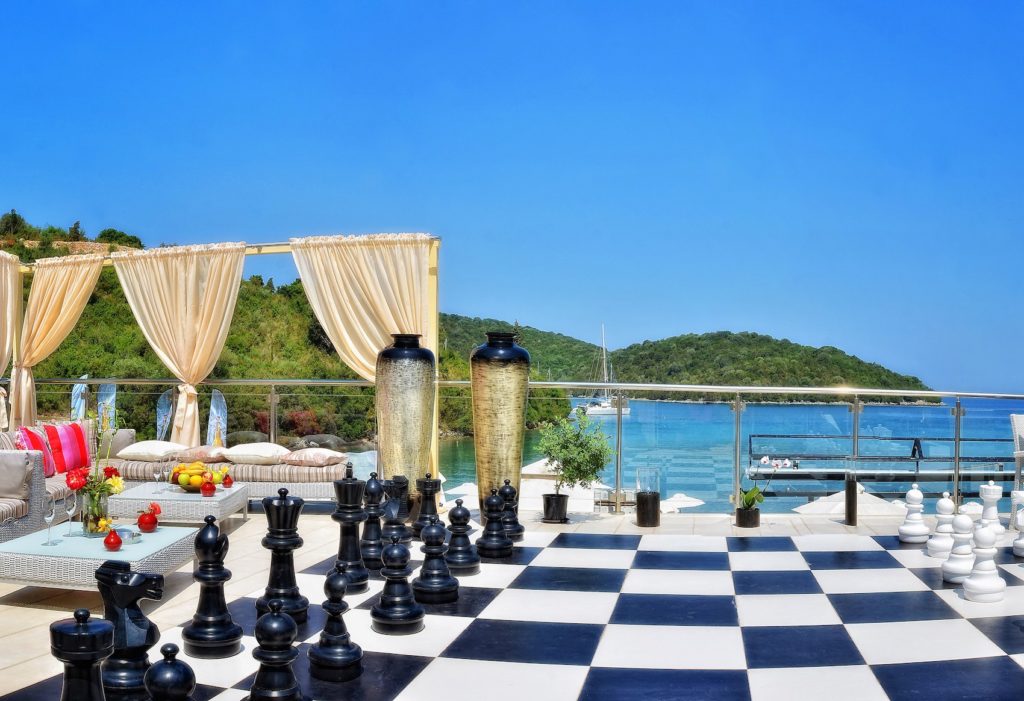 Sleeps 10, Epirus
Deep Blue villa is just one of a total of 6 beautiful villas strung along Zakynthos Island. It has 4 bedrooms , with its own private pool. Near the pool is a hydro massage, outdoor stone furniture and bbq.  The villa consists of a main house and a guesthouse. With a kitchen, modern living and dining room. The best part is the dining area where it has an unforgettable view of the blue sea. There are many sightseeing tours in Zakynthos. Discover Shipwreck Beach, the famed Blue Caves of Volimes which is a major tourist attraction, Zakyntho's beautiful rock formations. A variety of water sports like jetski and parasailing are offered in the Island.
Sleeps 8, Zakynthos
Villa Gaia is located in Santorini where the famous sunsets can be viewed including the caldera and nearby islands. The villa is made up of two cave houses set on upper and lower level, a total of 3 bedrooms. It has a wonderful balcony with an uninterrupted view of the Caldera. Excellent restaurants and a myriad of shops are close by waiting to be discovered. Best for honeymoons and family celebrations.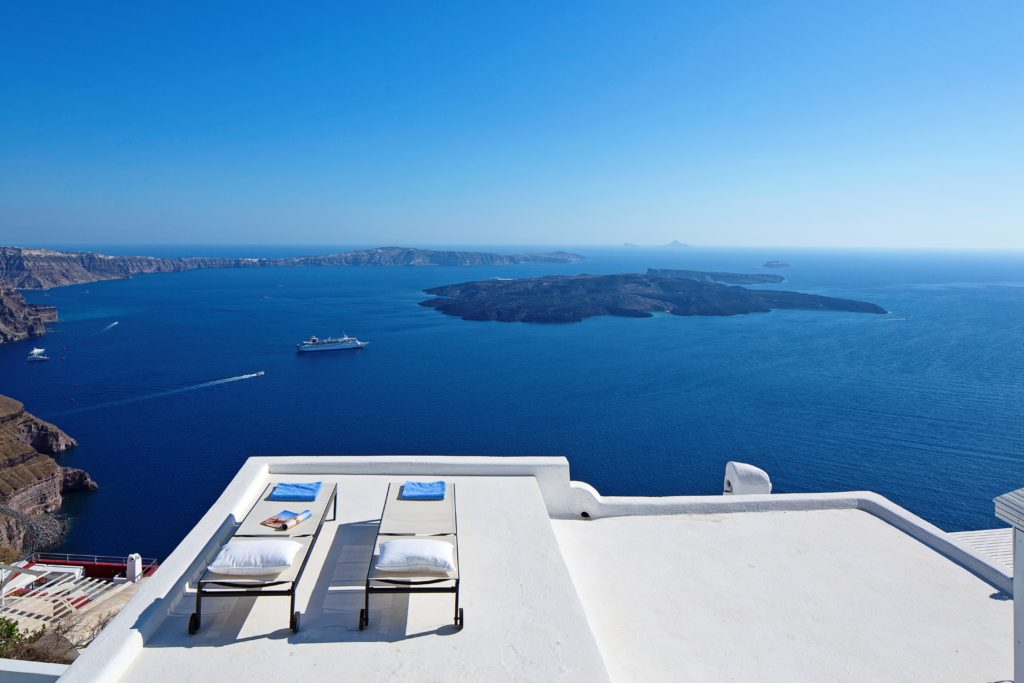 Sleeps 8, Egeo Santorini
A 2 bedroom luxury villa in Epirus that can accommodate up to 6 persons. Villa Michail has 2 stylish living rooms with its own home cinema. The bedrooms are unique in its decor. There is an outdoor pool and jacuzzi with direct views to the sea. Enjoy cold drinks while lounging at the pool and watch the sunsets of Epirus. An ideal solution for holidays in Greece for a family or two couples.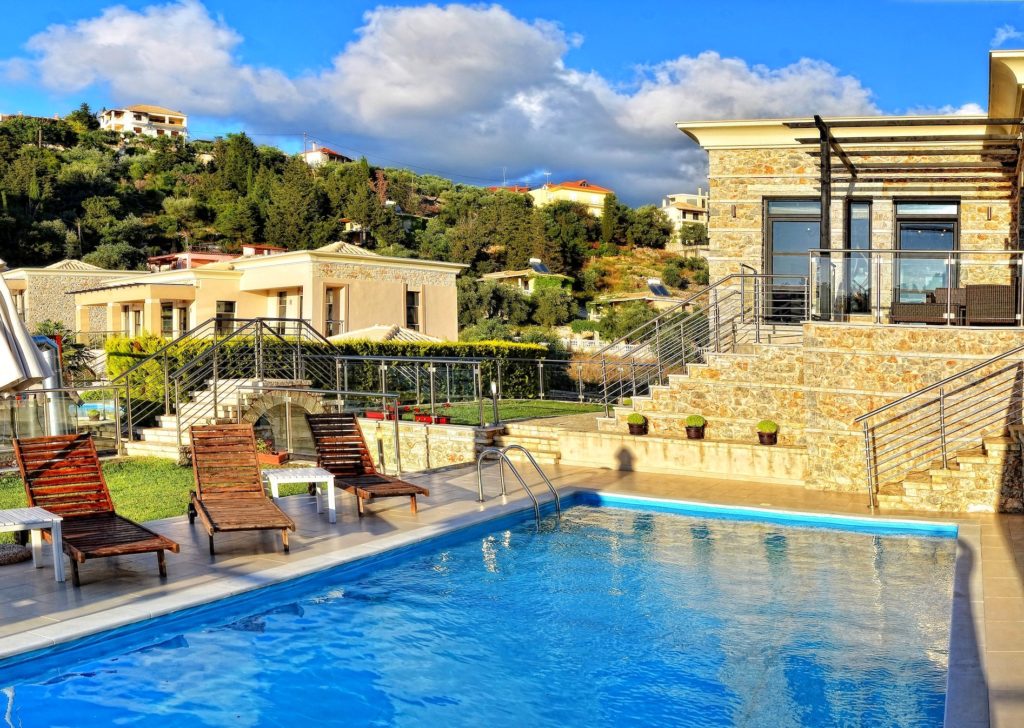 Sleeps 6, Epirus
On the highest spot of Oia village, White House villa has fantastic views of the Santorini caldera, the villages, volcano and its world famed sunsets.  It is a minimalist modern designed luxury home with two levels and a total of 3 bedrooms. In the courtyard is a sitting  area and a Jacuzzi pool  where you can relax and unwind. Just 500 meters from the villa is the Oia center where you can find fantastic local markets and restaurants.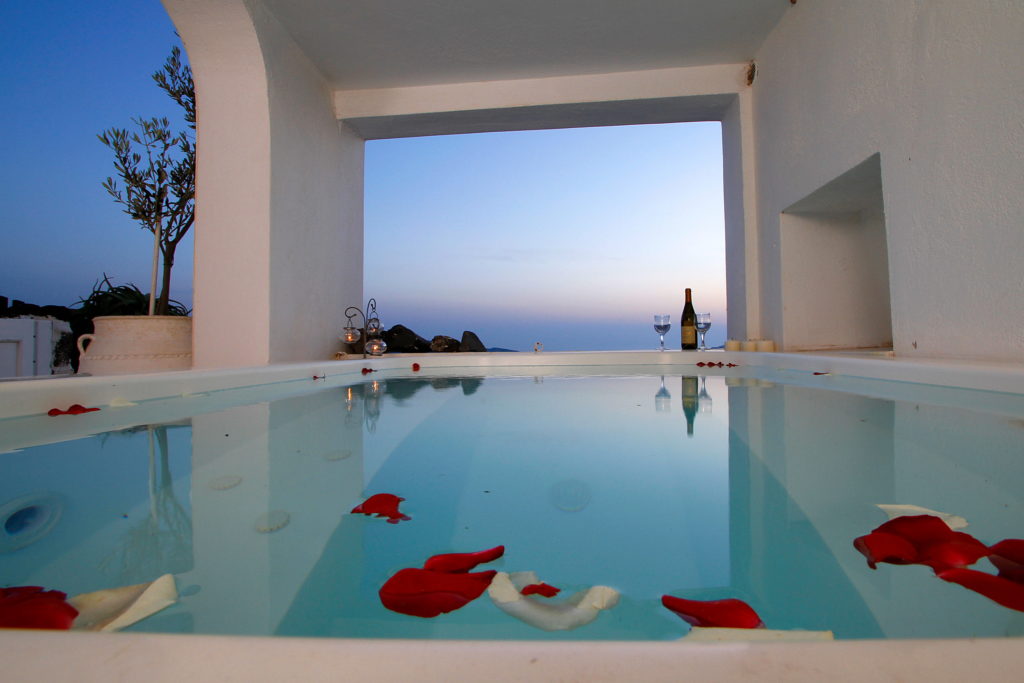 Sleeps 10, Egeo Santorini
You may also like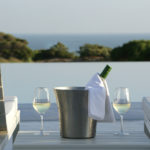 5 Best Romantic Villas in Europe
Our luxury romantic villas are one of a kind. With lovely rooms, best spots – overlooking picturesque Lake Como, the Atlantic coast, rocky shores, or the verdant Italian hills and vineyards galore.  Read more…