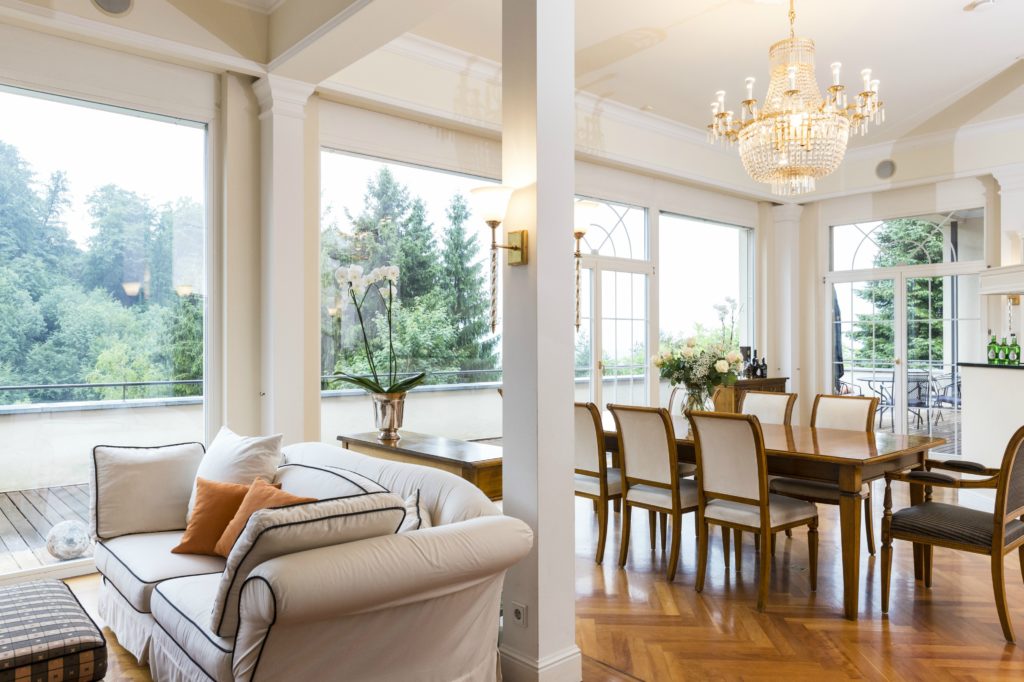 VORARLBERG'S CLASSY DREAM VILLA
Our classy Berg Villa is located in the mountainous state of Vorarlberg in Western Austria. Facing a breathtaking view over the Rhein valley, the Swiss Alps and up to Liechtenstein!
Vorarlberg borders with the countries of Germany (Bavaria), Liechtenstein, and Switzerland and the Austrian federal-state of Tyrol. It belongs to the richest and the most well to do in Austria.
With its mountainous terrain, Vorarlberg offers various summer and winter activities. During summer, locals and visitors prefer mountain biking, cycling, hiking through trails or sailing through one of its many lakes like Lake Constance (Bodensee). You can get blown away by the beauty of its mountainous terrains of green mountains, crystal rivers and valleys filled with wild flowers.
In winter, there are a number of exciting ski areas around Vorarlberg. The staff at the villa can bring you to these ski areas on a shuttle bus. Thanks to the central location of the villa you can reach various well-known and attractive ski areas within 30-50-minute drive. These include the Arlberg, Montafon, Klostertal, Brand and also Damüls-Mellau. Stuben am Arlberg and thus to the largest ski resort of Austria and is just 40 minutes by car.
About the villa:
The villa can host up to 10 people, 5 bedrooms in total, with exquisite indoor swimming pool, heated all year round. The pool is located in the upper floor with direct access to a covered lounge area and a generous terrace with a lovely view.
The entire area remains totally secluded from the public gaze and the guests love to consider it as a wellness oasis for chilling and relaxation.
The house is elegantly constructed and equipped with stylish furniture, cherrywood parquet flooring and marble floors, living rooms with ceiling height of about 4 meter, brilliant chandeliers and wall lights, English wall papers and attractive fabrics create an exclusive ambience.
In the living room the stylish marble fireplace provides a romantic atmosphere.
All the three floors are connected by an elevator, making it unnecessary to carry drinks and groceries.
In the outdoor area, there is an idyllic swimming pond carefully arranged with natural stone walls and wood terraces. A few steps away from the villa is located the bathhouse with the outdoor sauna, an extra shower and a waterfall shower.
Make Reservations? Click here ….