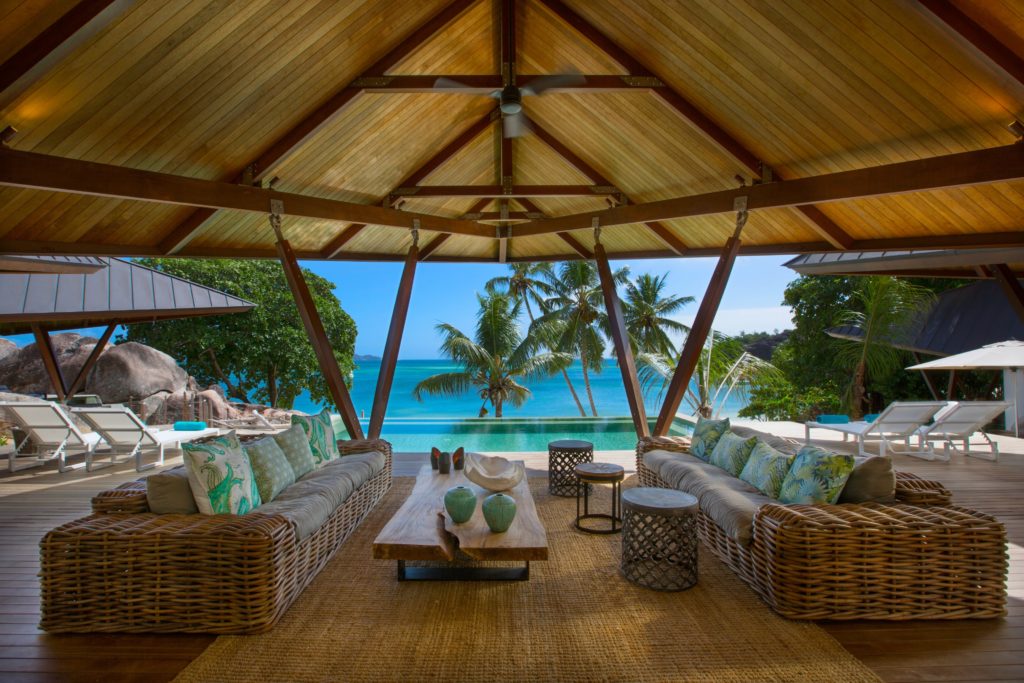 DECKENIA LUXURY VILLA IN PRASLIN
Seychelles is gifted with over a hundred islands mostly uninhabited and a natural preserve. The 115 islands are ideal for beach escapes favored with white sand beaches and granite cliffs.  One of our Casalio Travel's luxury villa is located in the island of Praslin, the second largest island in Seychelles. Praslin used to be a hideaway for Pirates and Arab merchants but now considered the world's top honeymoon destination. The villa is gorgeous and offers a unique beach setting for VIP travellers seeking privacy, comfort and luxury in Seychelle's coralline island.
Deckenia villa is located away from curious eyes and crowds and only 20 minutes away from the airport. The site offers an incomparable intimacy to those in search of relaxation without sacrificing their comfort. The permanent painting of the landscape which one can look out without ever feeling bored, encourages and inspires the rhythms of the soul to surrender oneself in a luxurious setting.
Deckenia consists of a five-bedroom luxury villa with an infinity pool, two private villas each with a private pool. Ideal for accommodating large families or groups of friends, the villa and the private villas offer beautiful views of the ocean.
Make Reservations? Click here.