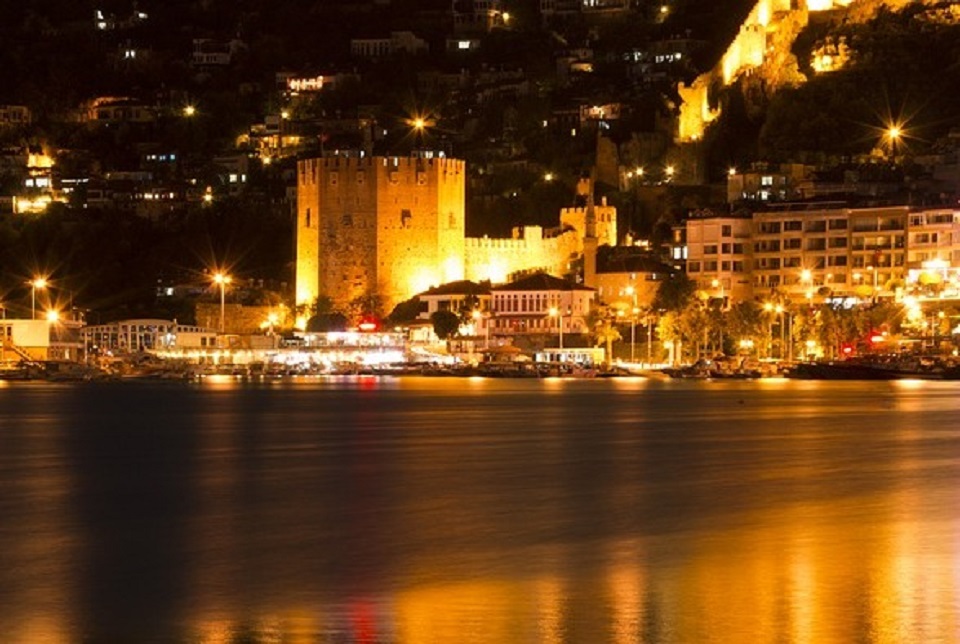 BEAUTIFUL COASTAL TOWNS OF THE TURKISH RIVIERA
Antalya:
Located along the Turkish Mediterranean Sea, Antalya is a coastal town filled with innumerable delightful beaches, ancient ruins and jagged mountains. Antalya offers a lot of interesting places and to do's for every age and taste. There are many ruins to explore like Hierapolis, an ancient city and popular attraction. Aspendos is the only ancient theater that is still in use today for major musical arrangements.
The Old Town of Antalya is one of the main attractions, you can shop for antiques, carpets, Turkish spices, and local crafts. A wonderful place to relax and unwind is the old harbour  where you can get some fresh air or dine alfresco. An enormous number of bars, cafés, restaurants, shops with amazing views extends to to the Bey Mountains and north to the Taurus Mountains. Food is superb, extremely cheap and tastes very good.
Kalkan:
About 3 hours from Antalya is the small peaceful fishing village of Kalkan. The town is more classy, laidback in style. Kalkan is located at the at the base of the Taurus Mountains and overlooks a perfect sparkling bay. The bay is home to excellent restaurants and a central beach, a paradise for swimmers. The town has been voted many times as one of the best destinations in Europe for a holiday. Definitely recommended for travellers looking for that rejuvenating sun and sea holiday.
Kalkan Bay is also home to our gorgeous luxury villa that clings to a cliff, listed by one of the most renowned US magazine as one of Europe's 100 Sexiest Summer Villas. A high end villa offering contemporary interiors that take full advantage of the amazing sea views – and include entire walls of glass. Find out more …