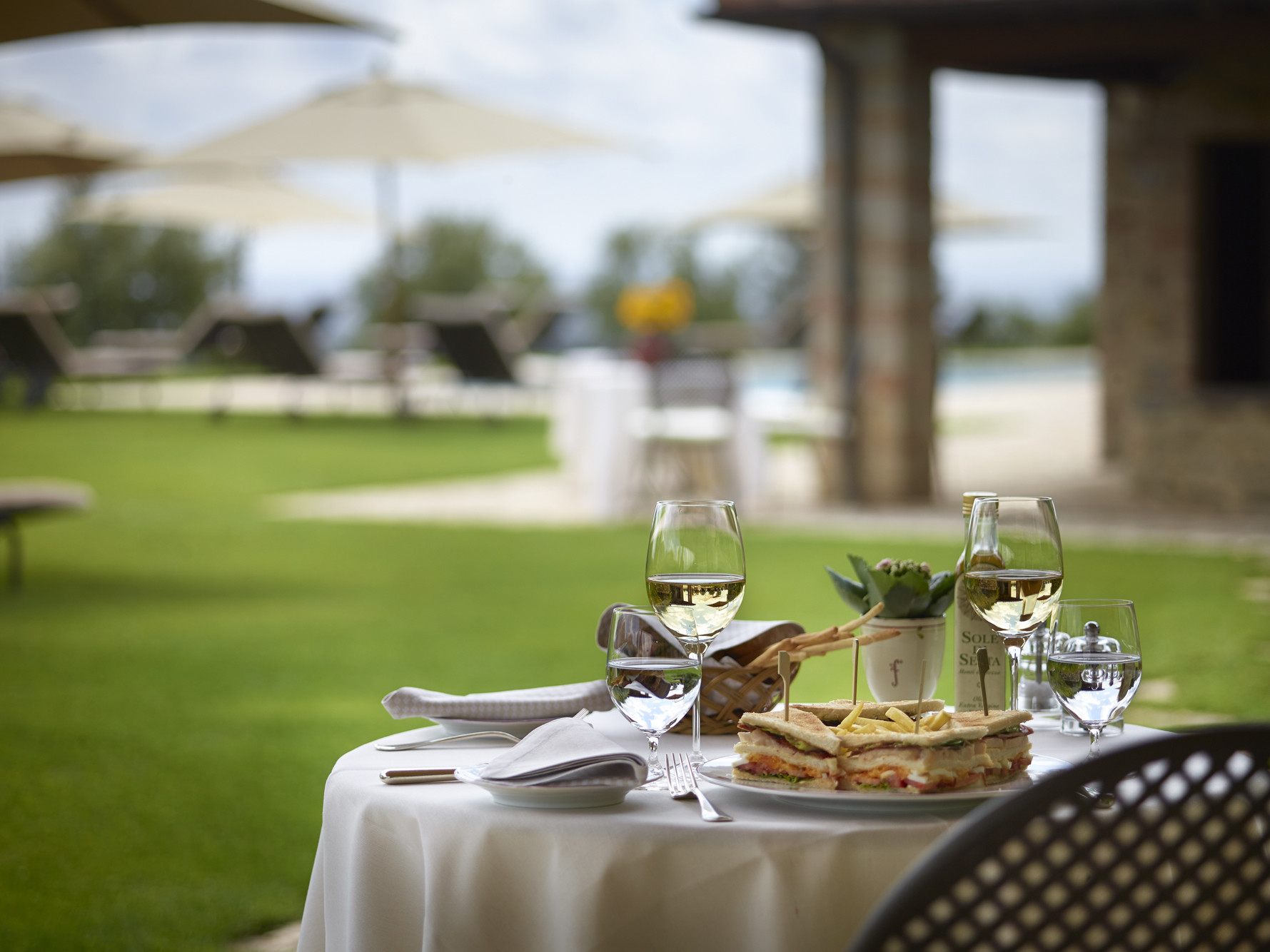 Hotel Le Fontanelle, Italy, Tuscany, Siena, pool, restaurant.
A 5 star hotel and restaurant in Tuscany, between the beautiful towns of Florence and Siena. The area is world famous for its wine and views. The pristine Chianti region has not yet lost its understanding between man and nature making it harmoniously protected in a perfect mosaic of renowned vineyards, olive groves and medieval villages and castles.
Perfect choice for a leisure holiday, a romantic honeymoon, an enchanted wedding, to experience wine tasting tours, to host prestigious events, or simply to enjoy a relaxing break, in an atmosphere of intimate wellness and pursuit of your inner peace.
Stay inspired and find out more about Hotel Le Fontanelle! Details.