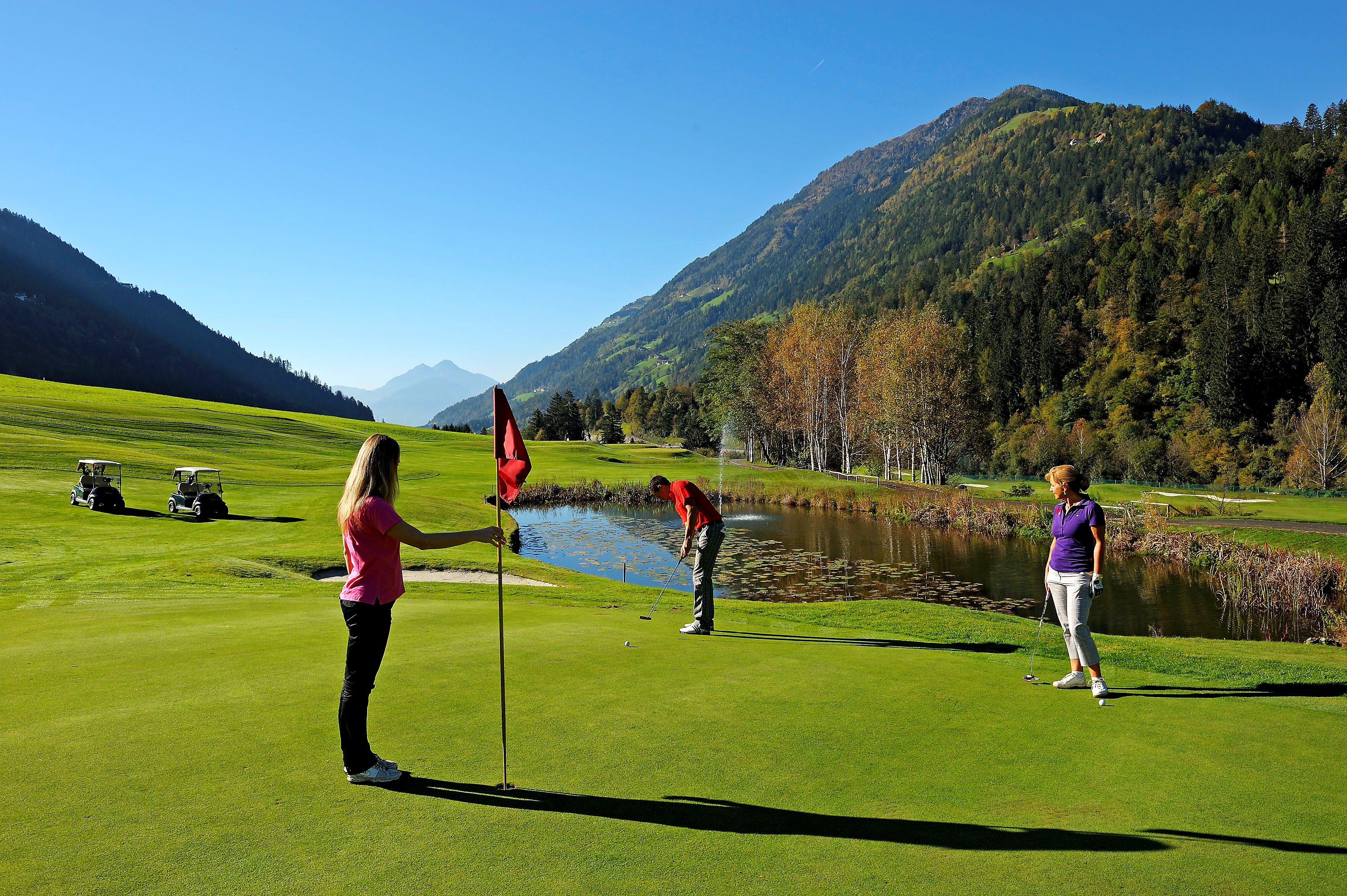 Golf Hotel Andreus, Italy, South Tyrol, Trentino-Alto Adige, golf, pool.
The exquisite 5-star golf hotel in South Tyrol Play golf on your vacation – and enjoy the magnificent alpine scenery of South Tyrol The 5-star deluxe golfing Hotel Andreus in South Tyrol is situated directly at the 18-hole Passeier Meran Golf Course – one of the most-beautiful golf courses in South Tyrol, with the added advantage of an idyllic location amidst an enthralling mountain panorama.
The 5-star Golf Resort Andreus Golf Resort is one of the most-prestigious addresses for an unforgettable golf vacation in South Tyrol. Golfing against the glorious backdrop of these magnificent mountains is twice as fun!
Stay inspired and find out more about Golf Hotel Andreus! Details.