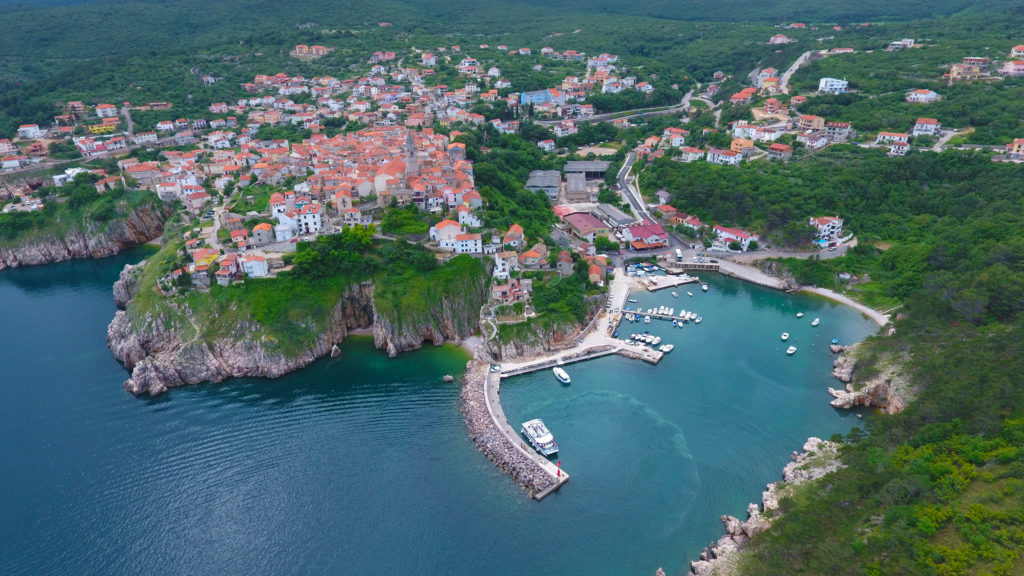 ADRIATIC'S GOLDEN ISLAND AND SECRET GEM
The island of Krk is dubbed the Golden Island in the Adriatic. Its rich historical culture was influenced by Roman rule. You can see that in the city walls and structures. It was later conquered by Venetians and nobilities of the Frankopan family. Thought to be the largest island in the Adriatic, it has many ancient towns and villages. Several important centers in the island are Omišalj, Malinska- Dubašnica, Krk, Punat, Baška, Dobrinj , Vrbnik.  The island favours a mild Mediterranean climate and hosts a varied landscape of dense forests, coves, lagoons and beaches. "Krk bridge" connects the island to mainland Croatia and to international airports in Rijeka.
Ideal for a family holiday, Villa Vrbnik in Kvarner bay can accommodate up to 10 people and has 5 bedrooms and 4 bathrooms.  The villa is a blend of both natural and modern architecture and is designed by one of Croatia's best Architects. It has direct views to the coastlines of the Adriatic and the old town of Vrbnik, a spectacular backdrop. Built for quality, it has spacious rooms, a large pool, bbq grill and an outdoor dining area to savor the views.
The perfect pebble beaches are ideal for swimming and excellent for water sports. There are jet skis, diving and sailing centers even wakeboarding. If you are an avid climber, real mountain landscape and bare limestone are just waiting to be discovered. Climbing facilities are in Portafortuna and Bunculuka in Baska. The whole island has perfect conditions for hikers and cyclists with networks connecting to towns and nature.