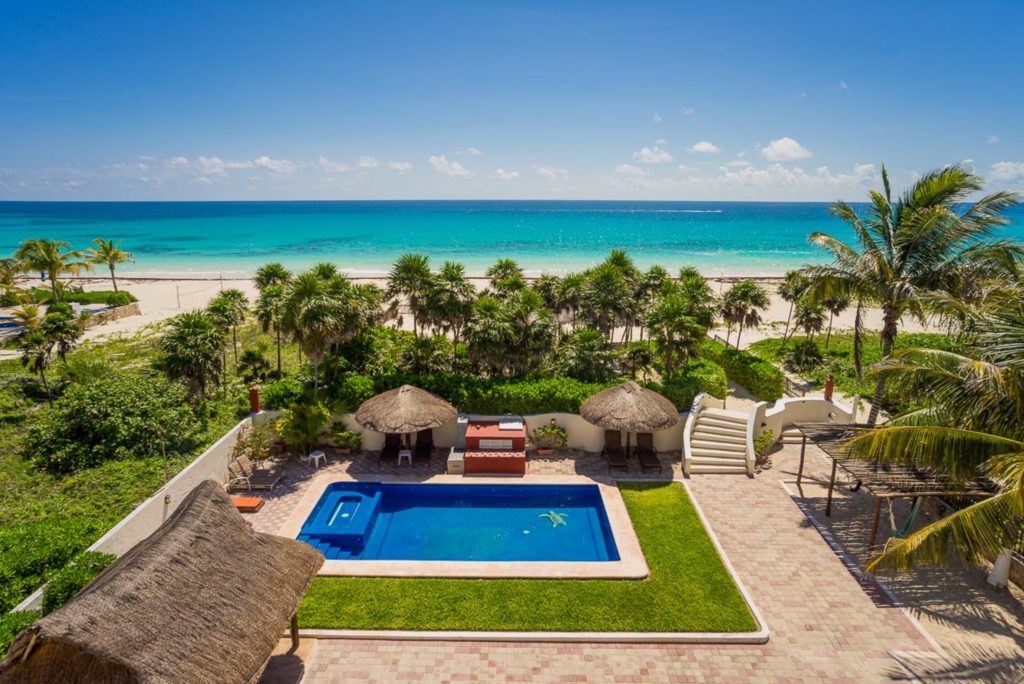 YOUR TROPICAL PARADISE IN PLAYA DEL SECRETO
Villa Sol y Luna is an oceanfront Villa with a private pool and with built-in Jacuzzi conveniently settled half an hour drive away from the Cancun Airport. The luxury residence is located in Playa del Secreto, or "Secret Beach," in the Riviera Maya. Surrounded by a line of palm trees, Sol Y Luna is the ideal secret getaway for families, friends, weddings or corporate retreats.
The Villa offers you an unforgettable sea view, deep sea fishing, cave diving, Mayan ruins, jungle and canopy tours and horseback riding. An  on-site staff will take care of your needs while considering your privacy, making your stay at the villa an amazing adventure. 
Sol Y Luna is divided in to a main house and a detached bungalow and can accommodate up to 20 guests.
The charming Villa is a wonderful retreat for your perfect vacation in Mexico.