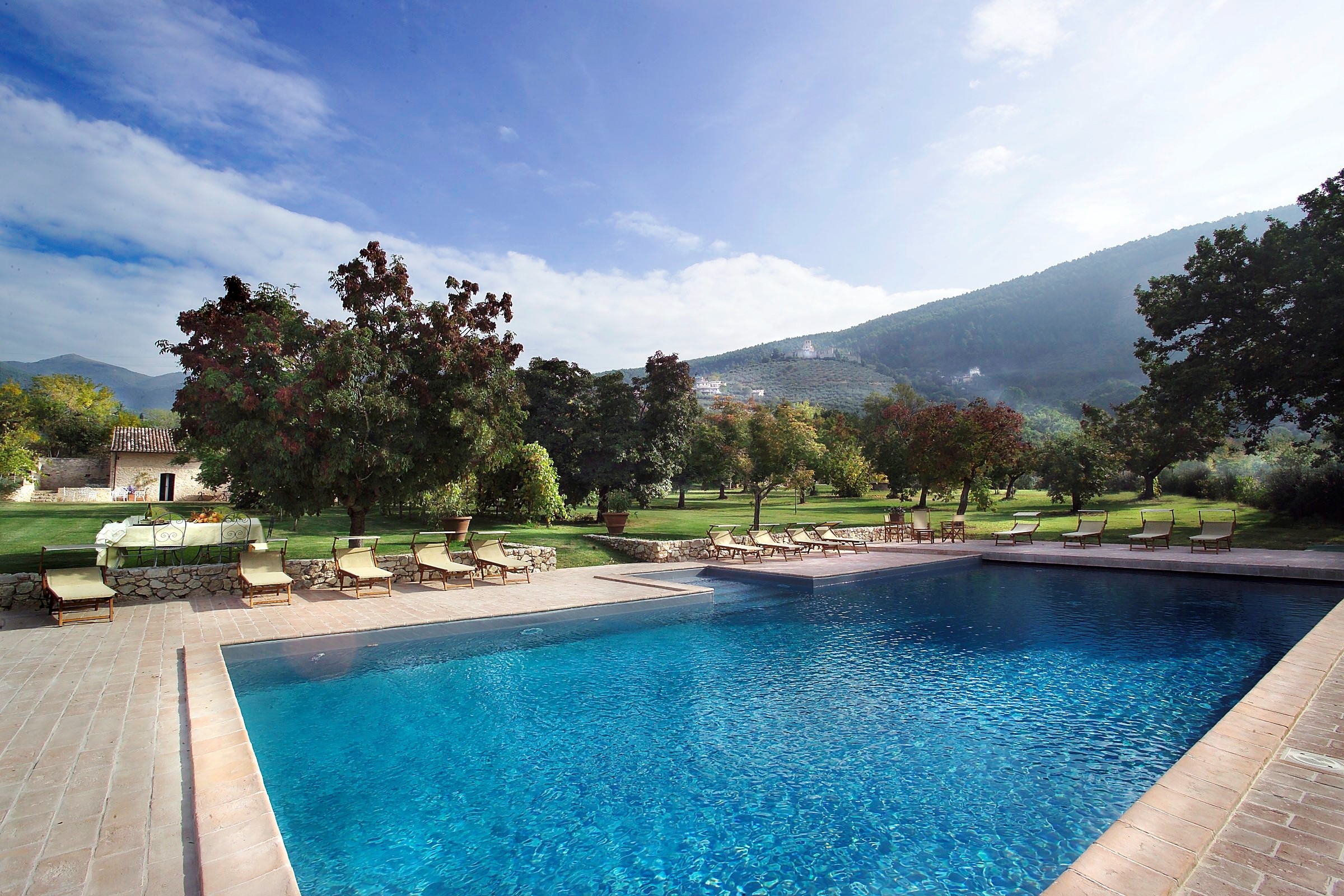 Borgo della Marmotta, Italy, Umbria, Perugia, pool.
The bell towers of the Church of S. Christopher rise high, in the small village of Poreta, the location of "Borgo della Marmotta". A very attentive restoration has been recently completed and it has returned the Borgo to its original charm. The architectural details brought back to surface the ancient rural function of this tiny village.
Besides the elegance and comfort, Il Borgo della Marmotta offers hospitality based on the principle of feeling at home. The gentle landscape, the elegance and comfort of the interiors and the hospitality derived from an ancient tradition all make the Borgo della Marmotta the ideal place to discover Umbria.
Stay inspired and find out more about Borgo della Marmotta! Details.