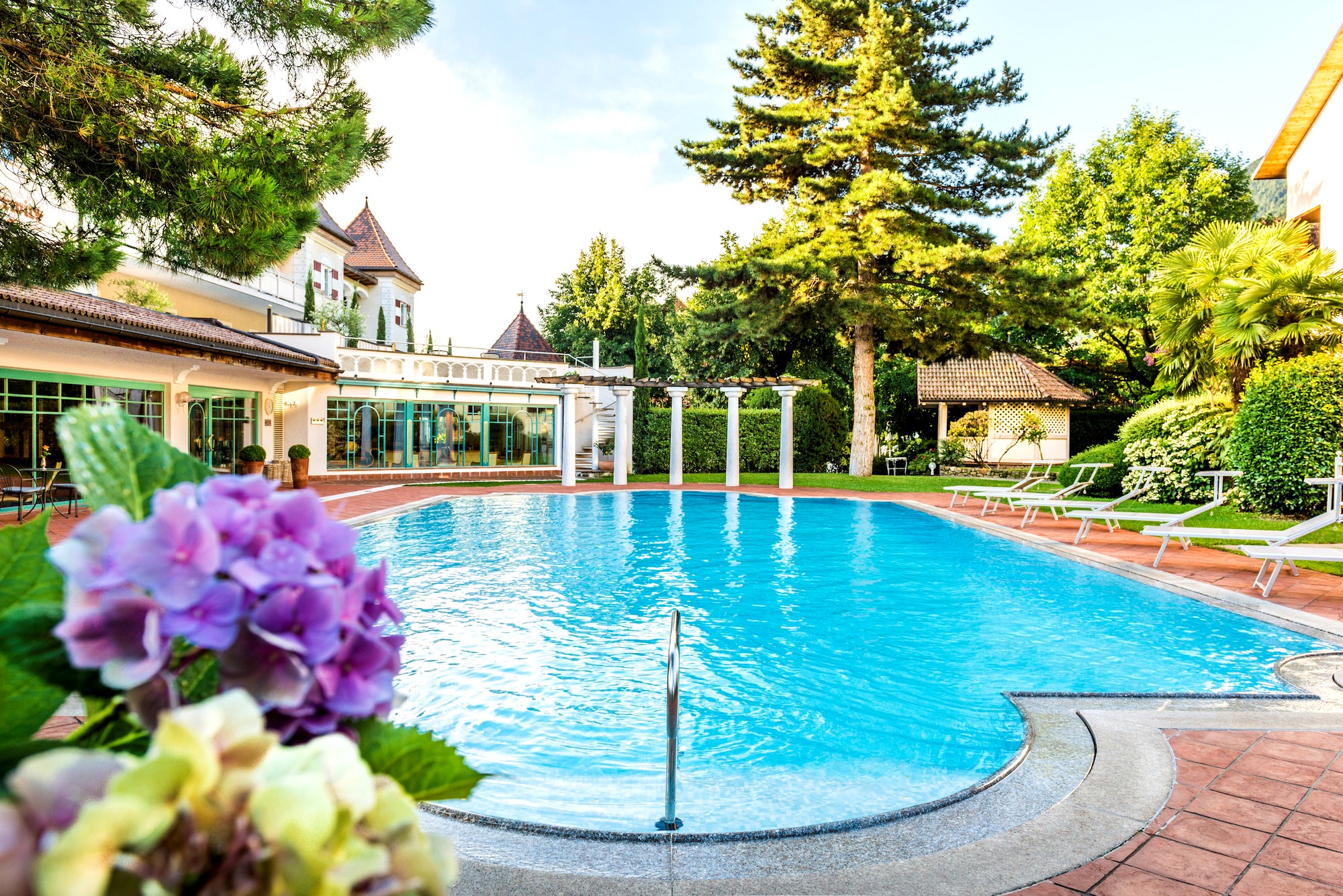 Hotel Romantik Oberwirt, Italy, Trentino-Alto Adige, Bolzano.
A little paradise located in the south side of the Alps, set in the middle of the Meran region in South Tyrol with 300 sunshine days a year ensure that nature thrives, top class wine mature and palm trees grow.
Across the board you will be seduced: With award-winning South Tyrolean cuisine, fine wines and cozy rooms decorated in fine walnut and pine timbers, our Mediterranean garden and the sunny pool with a view which invites you to while away the hours.
Stay inspired and find out more about Hotel Romantik Oberwirt! Details.