Sardinia is a popular destination for travelers longing for the perfect white sand beach, dramatic rugged coastlines and mouth watering seafood. There are plenty of unspoiled nature and beautiful scenery to discover as well as beautiful medieval towns. Swimming, hiking, sailing, windsurfing are just a few things to do in Sardinia.
If you are looking to be pampered in your next vacation, look no further and take a look at our wide-ranging villas all with unequaled views of Sardinia's Mediterranean beauty. Our villas offer great accommodation with stunning views for the discerning traveler to enjoy.
1) Villa Splendida
A seaview villa in Costa Rei, Castiadas. It has a spacious golf court of 5000 square meters of land, divided by a water channel, which in turn opens into a large pool – this beautiful, stylish and spacious ambience plays the overture when you visit "Villa Splendida". With 3 bedrooms and 4 bathrooms. You can book directly with Owner. Click here.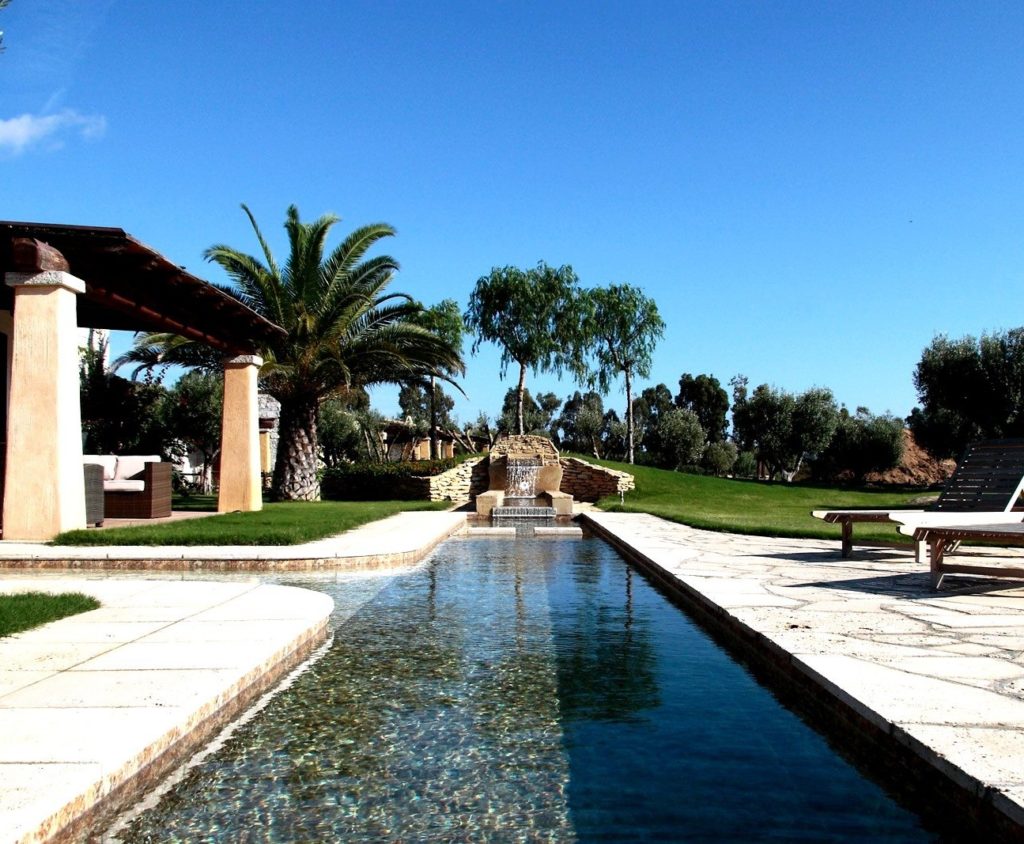 2) Villa Corallo
Villa Corallo is one of the most impressive villas in Sardinia. The villa is situated on a small hill, between Lu Impostu Marina and Puntaldia. The villa is a new building with sea views, on the beaches Lu Impostu and La Cinta. The house is elegantly furnished and has in the main house 4 bedrooms, 5 bathrooms, a living room with glass facade, dining room, kitchen, terrace, veranda, al fresco dining area. The villa has 2 pools and a hot tub. The villa has a 5000 m² outdoor area with garden and parking. The villa is rented including staff. Click here.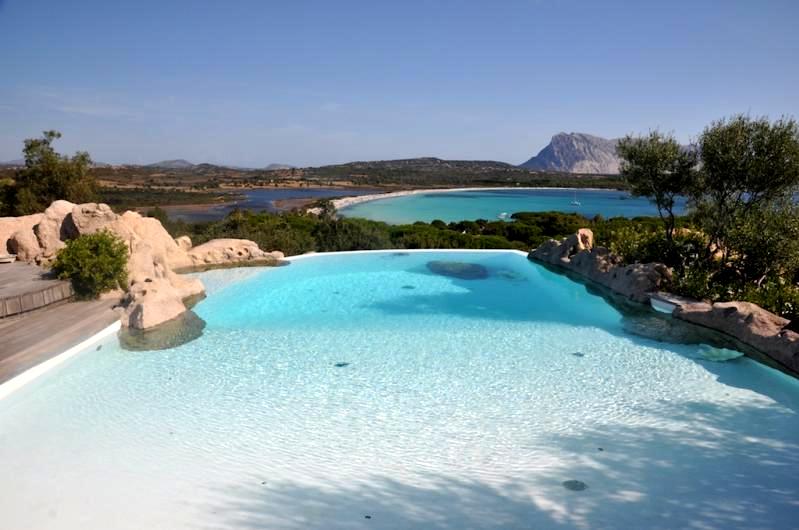 3) Villa Silva
Amazing place for a relaxing holiday at the seaside. Villa Silva is situated in 5 km from Baja Sardinia and about two kilometres from the beach of Cala Ginepro. The detached villa has a private pool with a large veranda overlooking the sea. From the porch there is direct access to the living area with large window with sea view and the pool. There is a fire place in the living area. The kitchen is equipped with dishwasher and microwave. From the living area there is access to another veranda with a dinner table and a barbecue. Click here.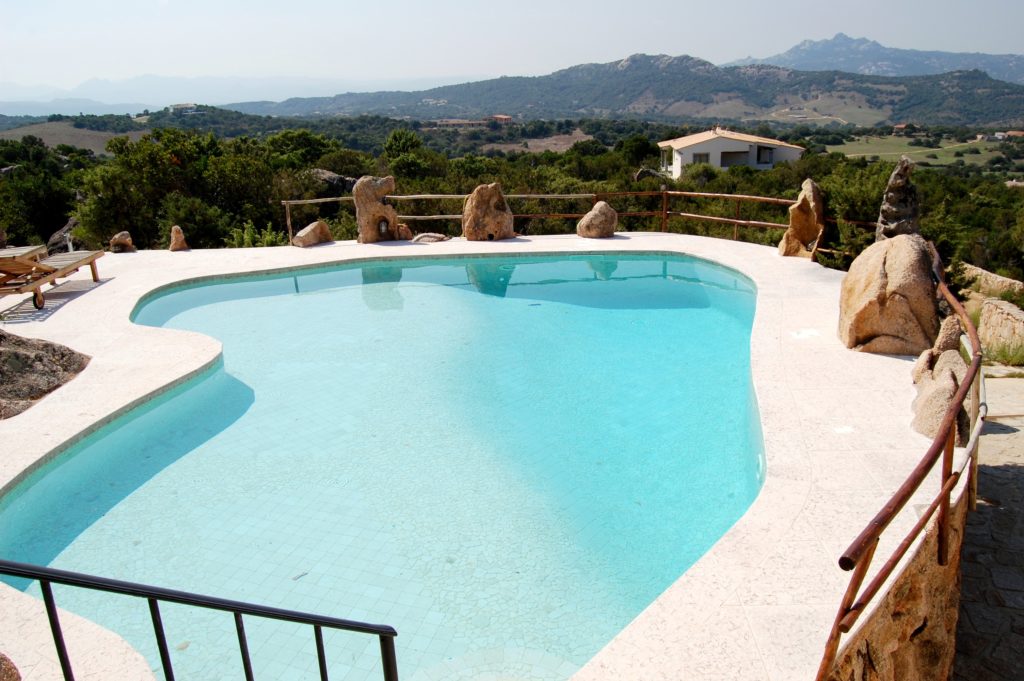 4) Villetta Delfino
Rustic Villa with great sea views, 4 bedrooms.
Villetta Delfino is located on a hill in Torre delle Stelle in southern Tuscany. The house is hard to beat for simplicity. If you want it comfortable and need a sophisticated equipment for your vacation, this villa might not be for you. However, the location of the house is so unique that it is worth every penny to those who appreciate it. The villetta is located on a hill, from which you can enjoy a wonderful view over the bay across the open sea. Very private atmosphere with lots of greenery. Click here.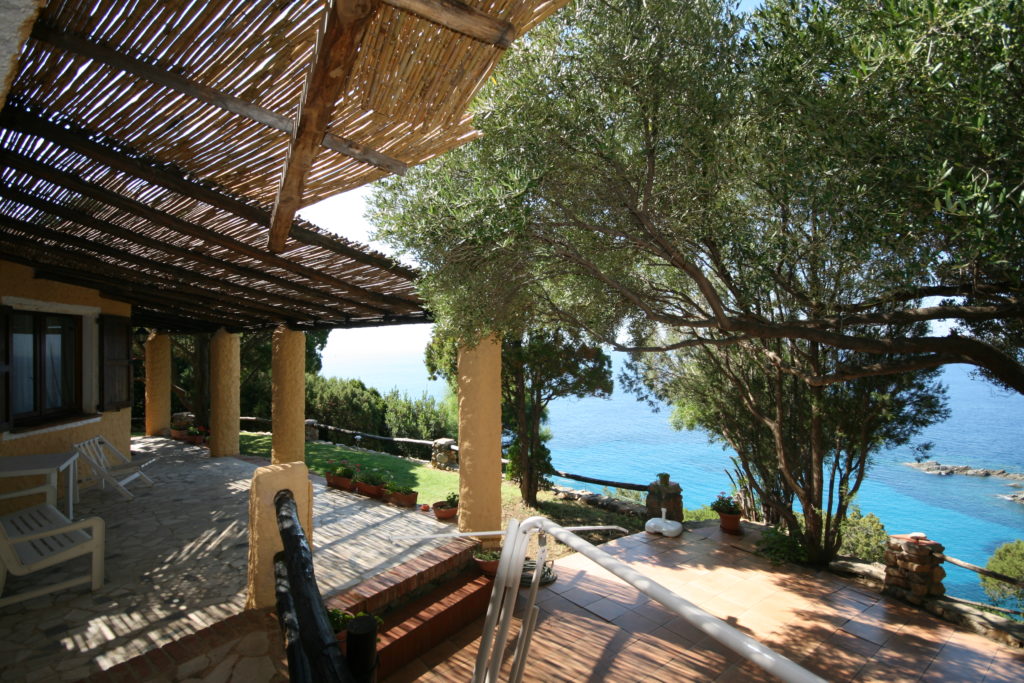 5) Villa Le Monti
Villa Le Monti – A Perfect place for a relaxing holiday closer to the sea. Baia Sardinia, 4 bedrooms, private pool, seaview. Only two kilometres from the beach of Cala Ginepro.
The villa is composed of a living room with a fire place and large panoramic windows overlooking the pool. Kitchen is fully equipped and has a dishwasher and oven. There is a bathroom with washing machine, a bedroom with two single beds with balcony and a bedroom with double bed with its own balcony. Both balconies have a sea view. It is possible to reach these two bedrooms from the living area or through an independent entrance. g. The outside area of the villa is equipped with a barbecue and outdoor shower. Click here.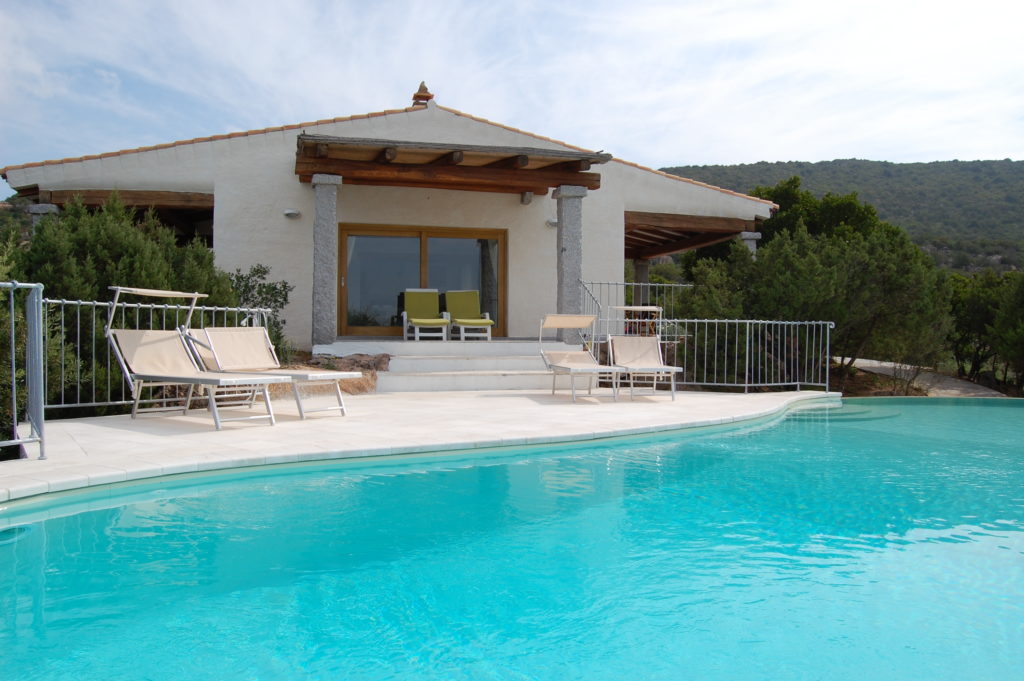 6) Villa Tanda
Comfortable holiday home for up to 14 people. Villa Tanda with 7 Bedrooms, Private Pool, Air Conditioning. The house is located in the north of Sardinia in Puntaldia, a few kilometers from San Teodoro. A beautiful veranda overlooks the sea and an Infinity Edge Pool.  Due to the central location to the sea and the proximity to San Teodoro, you can also enjoy a change of scenery outside the estate for a successful holiday in Italy. Click here.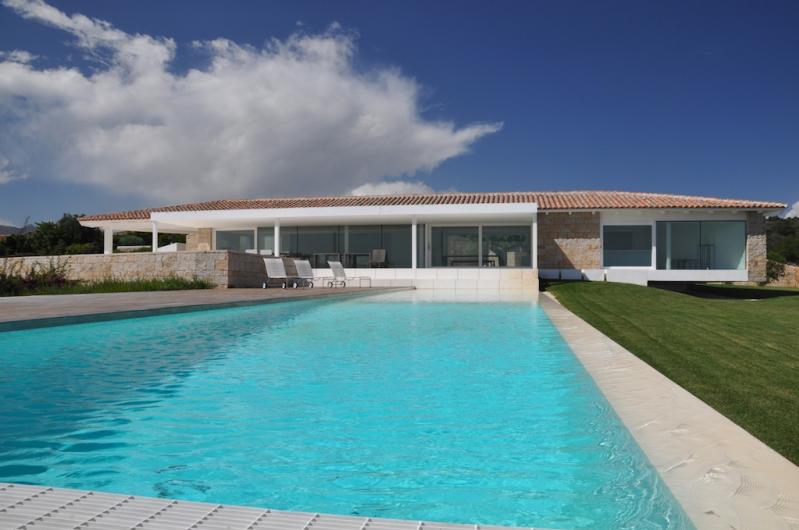 7) Villa Candido
Beautiful Villa with view and exclusive location of Porto Cervo. Villa Candido in Porto Cervo, 5 bedrooms, sleeps 8 + 2, private pool. Villa Candido is located on a hill, on which there are also more luxury villas in close proximity to Porto Cervo. The white sandy beaches along the Costa Smeralda are just a short drive away. From the living area of the villa you can enjoy the view of the pool, the garden, to the sea. The kitchen is well equipped. Click here.