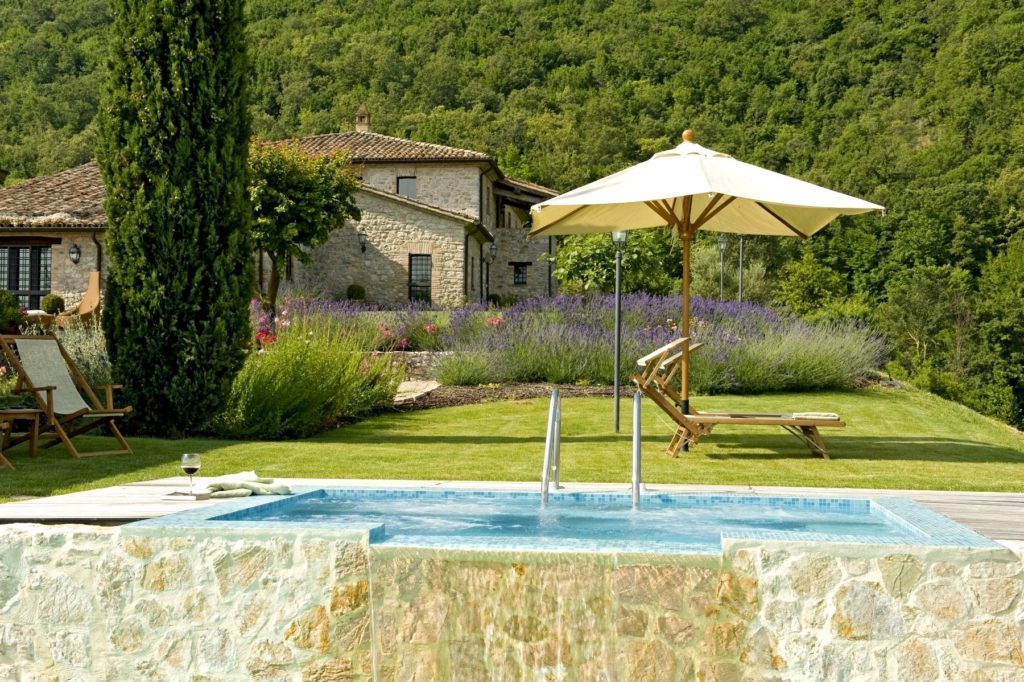 Villa Sangallo, Italy, Umria, Pierantonio, 10-18 persons, pool.
Villa Sangallo in Umbria in Italy is an elegant luxury villa, set up in the Umbrian hills, offering a peaceful atmosphere, breathtaking views and surely one of the most relaxing atmospheres in Umbria. With its 9 rooms, each individually decorated in warm rich colors, the Villa is an authentic Umbrian jewel offering peace and tranquility. Extensive private grounds surrounding the luxury villa provide privacy, as well as making it ideal for walkers and nature lovers, wishing to explore the surrounding woodland and nature reserve.
The villa sleeps up to 18 people and can be rented as a unique villa or separately in 3 apartments and one luxury romantic suite in the cottage.
Stay inspired and find out more about Villa Sangallo! Details.