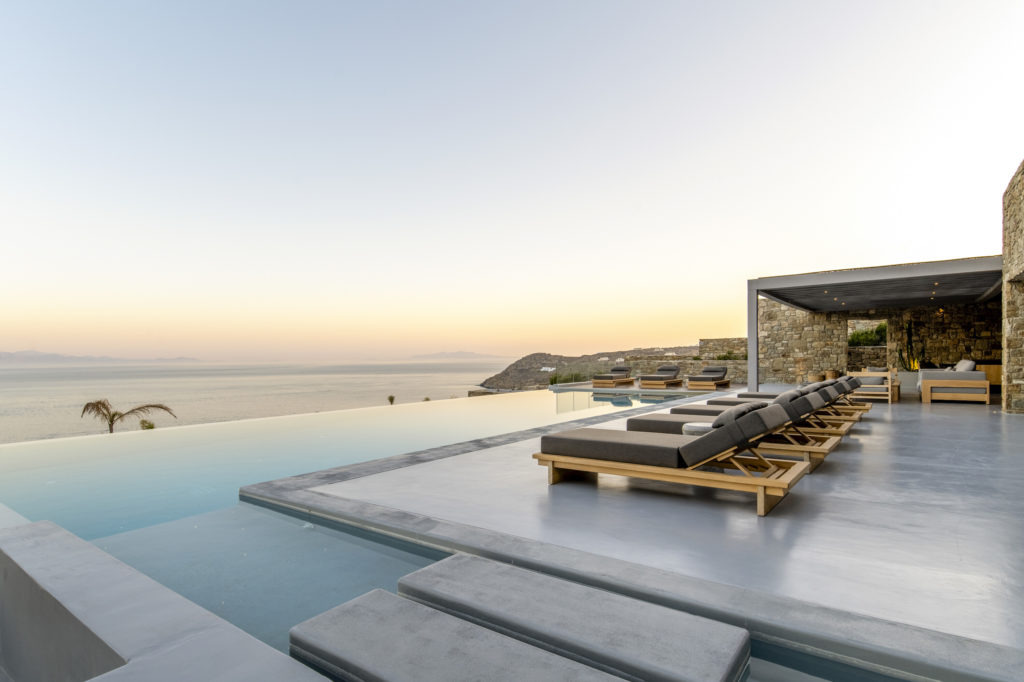 Villa Priamos is a luxury private house in the area of Elia, Mykonos set on a land area of 4.100 m², this wonderful property is only 250m from the coastline, and has a breathtaking view of 180 degrees inviting guests to enjoy its comfort and the endless blue horizon and the islands of Paros and Naxos.
There is an infinity pool of 82 m2 swimming pool and the sandy beaches of Elia is just five minutes by car, as well as nearby southern beaches of the island.
There are many comfortable seating areas in Villa Priamos. If you want to relax you can choose one of the four terraces with their living rooms. If you like cooking choose between the indoor kitchen or the BBQ.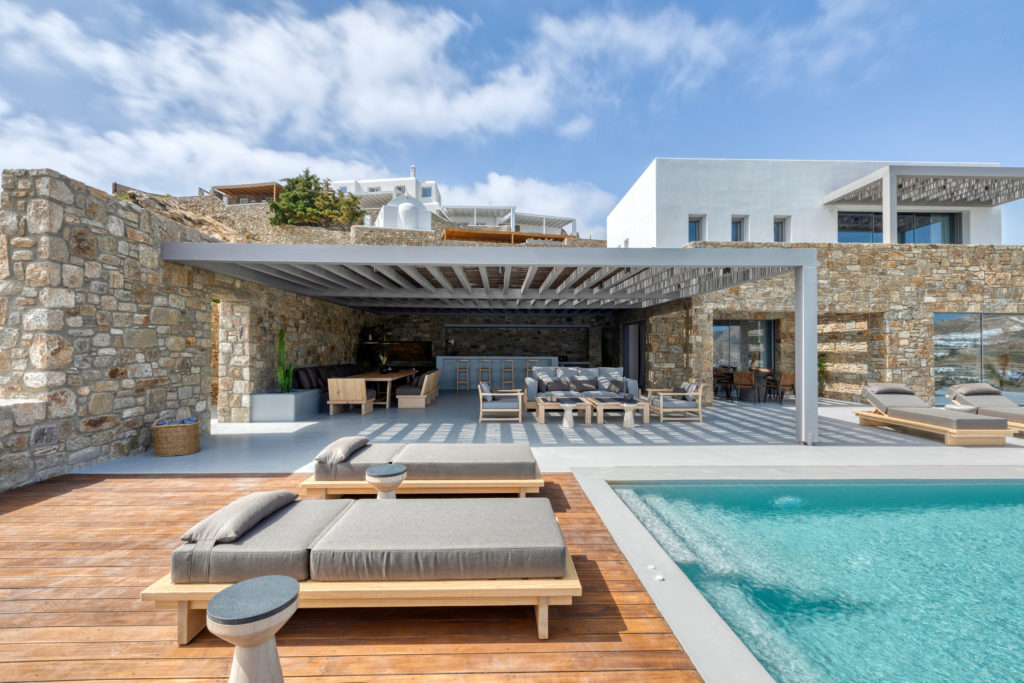 Enjoy sunbathing while enjoying the incomparable view in the outdoor living room by the pool. The sunsets are also spectacular while you enjoy your drinks. There is also an open fireplace a great place to enjoy time with family and friends.
Also included is an additional outdoor kitchen with gas stove, built in-BBQ, fridges, and wine fridge, bar with high chairs, outdoor dining area with 12 seats, loungers and lounge areas, some stairs leading to a built-in lounge area with open plan fireplace, helipad, & outdoor showers.