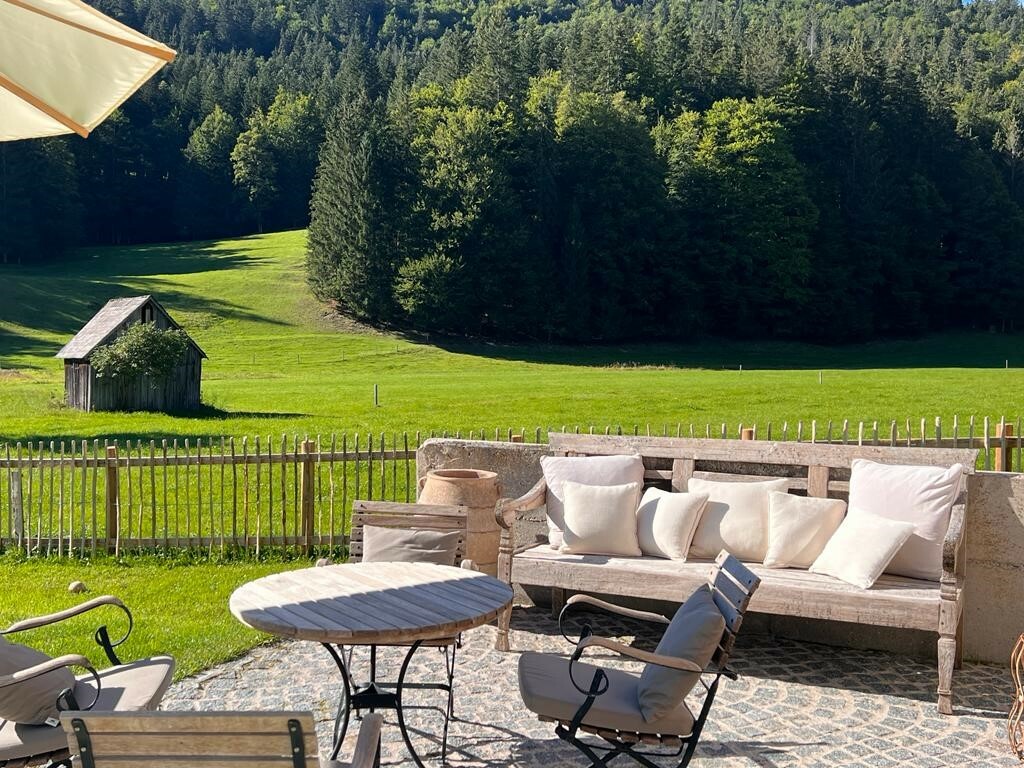 The Best Villas to Book in Salzkammergut, Austria
Salzkammergut is an area equivalent of the English Lake District. This holiday destination is a top choice for summer retreats and winter holidays. Our Villas are carefully inspected and offer our guests convenient access to top vacation spots in Salzkammergut. In 3 km you can reach the Grundlsee, in 2 km you are in Bad Aussee, it is a good 4 km to the cross-country ski trail around the Ödensee and for skiing pleasure you have the choice between the Tauplitz and the Loser, or the Dachstein Glacier in Obertraun, approximately just 15km distance. Local Shops and Restaurants are only about a mile away.
TAKE A LOOK AT OUR BEST VILLAS IN SALZKAMMERGUT
Landhaus Alte Straße – Click Here to Book –
Landhaus Alte Salzstrasse
Landhaus Alte Salzstrasse is located in Bad Aussee in Salzkammergut, Austria. The property consists of a main house and a single apartment. The main house has 3 double bedrooms with bathrooms, the apartment has a double bed, bathroom, small kitchen and living room with TV. In total that's more than 3000 square feet of living space. An additional 2 daybeds can be secured adding 2 more persons, allowing this rental property to accommodate up to 10 persons.
Landhaus Alte Salzstrasse has a beautiful garden that measures 2500 square meters, including a swimming pond, a cozy terrace for breakfast in the morning. This is a great setting for cake in the afternoon or as a wonderful spot in the shade near the bathing pond.
In the main house is the living room with an open fireplace. Near the fireplace is the library of the house with a good basic set of board games
Die Alte Blaa – Click Here to Book –
Die Alte Blaa
Die Alte Blaa has 2 bedrooms and 1 room that has 6 bunkbeds. This can accommodate up to 10 people including children. The house is a spacious property, 2 of the rooms have ensuite bathrooms with bathtub, a spacious, comfortable living room, a designer kitchen on the ground floor and a "parents' living room" on the upper floor. Each room has internet and flat screen TVs.
In the utility room you will find your own sink, washing machine and dryer. There is also a sauna made of old wood with direct access to the garden. An outdoor shower awaits you there.
The well-known excursion mountain Loser can be reached directly and can also be hiked on foot direct from the front door. Altaussee, a popular lake for swimming and water activities is only 7 km away.