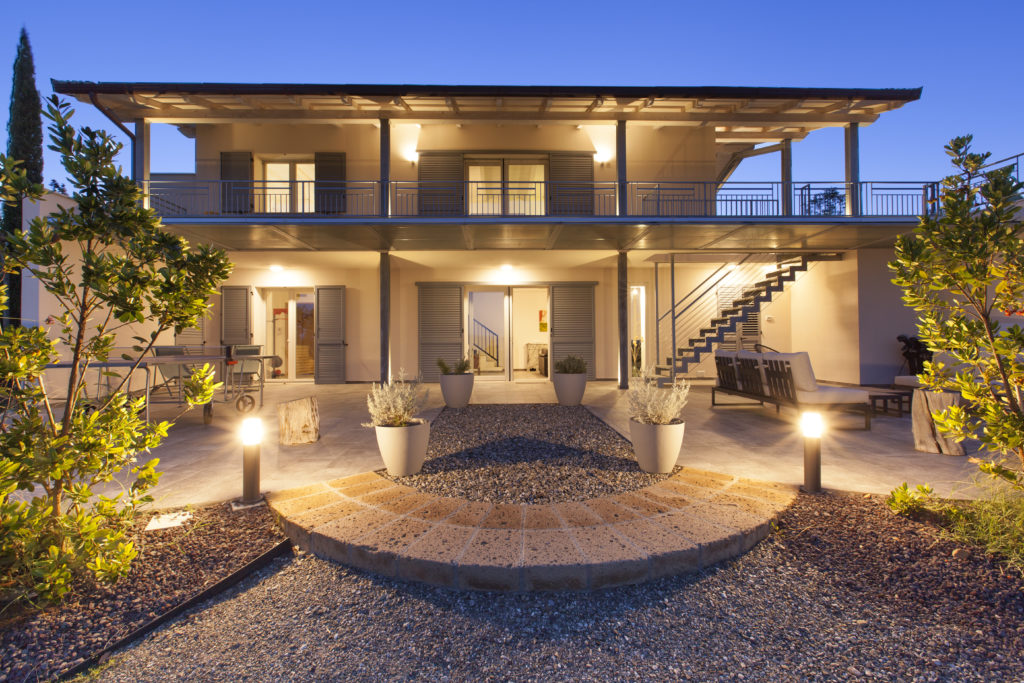 A beautiful 3 bedroom Villa Estate in Maremma
VILLA PAVONA, 3 BEDROOMS, 6 PEOPLE, MAREMMA, GROSSETO, TUSCANY
Located in the old stables of an Estate in the Maremma region, the coastal side of Tuscany, near Campagnatico, Villa Pavona has been entirely refurbished in 2021 to welcome up to 6 people. The Villa offers 160m² inside and large outside space with huge terraces on 2 levels. The terraces and garden open onto the majestic scenery of the Ombrone valley.
The Villa itself is not only beautiful but offers as well all qualities of a technologically and environment friendly built holiday home. The house is powered by solar energy, equipped with a heating and/or cooling system through a heat pump and produces in total more energy than it consumes. With a heated pool – not intensely but only by a few degrees more than normal, it allows guests to enjoy a comfortable stay even besides the high season. The pool can also be fenced for children.
The Villa features a large living room with a chimney, a small private gym/fitness area with a sauna and an office with a fast internet connection. There are in total 3 bedrooms and 4 bathroooms, all with shower. All the 3 double bedrooms can be converted into 2 single beds on request. Furthermore the bedrooms are equipped with Mosquito nets.
Click Here for Details or to Book: