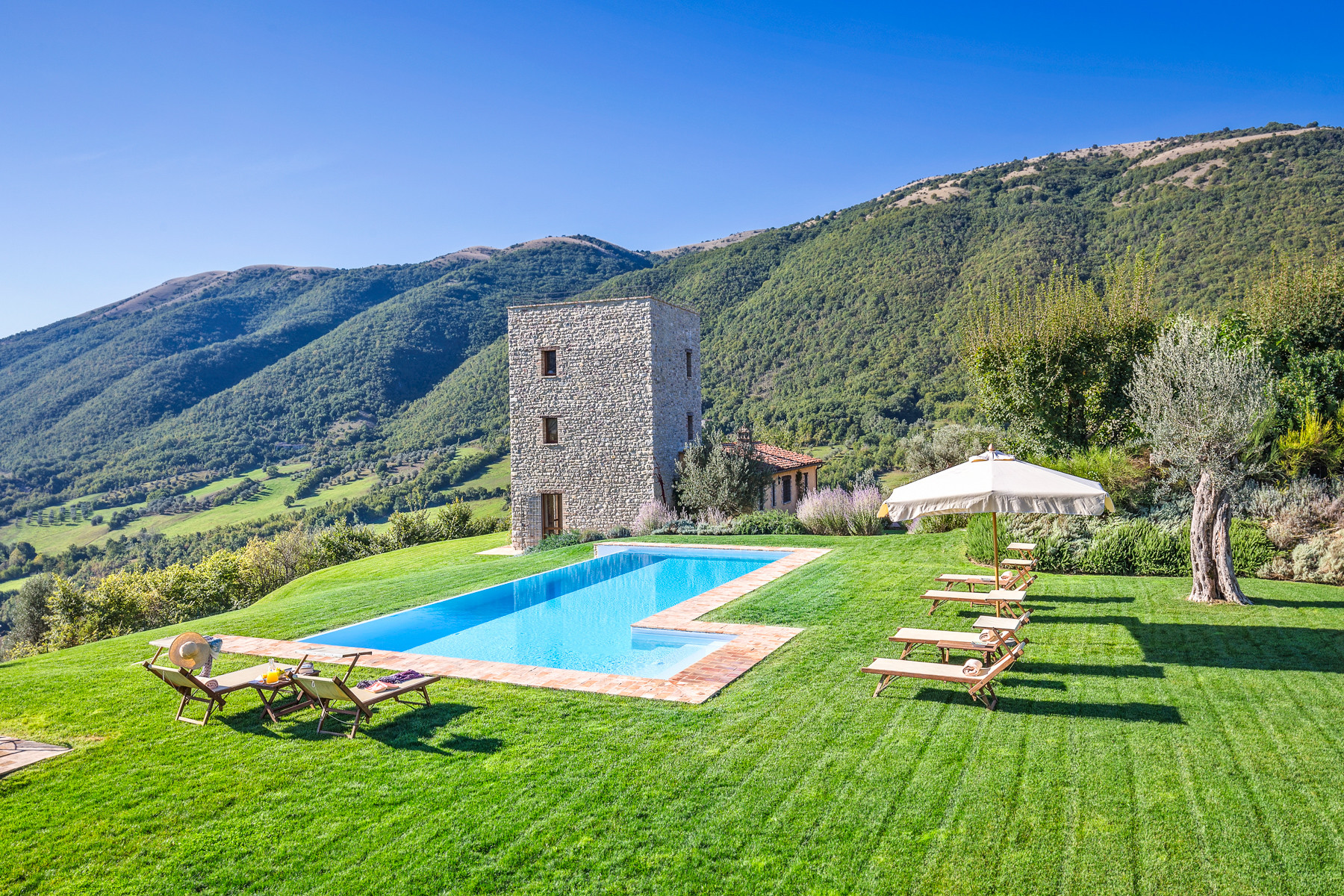 Villa Orazio, Italy, Umbria, Area of Perugia close to San Giovanni di Pantano, up to 6 Persons, pool.
Villa Orazio is situated in Northern Umbria close to the borders with Tuscany and only 15 minutes drive from the bustling university town of Perugia. The Villa, a tower restored, is located beautifully amid a large private estate, providing comfortable accommodation for families and friends to enjoy a relaxing retreat in one of the most beautiful private nature reserves in Italy.
The Villa is situated and set among the rolling Umbrian hills. There are plenty of opportunities for viewing local wildlife, as the estate is also a nature reserve and a farm. The Villa is set on top of the hill, affording beautiful views across the forests and it is very close to the18 holes Golf course. With immaculate furnishings in warm, rich colours with comfortable furniture, and en suite bedrooms, the villa has all the comforts of a modern home.
Stay inspired and find out more about Villa Orazio! Details.