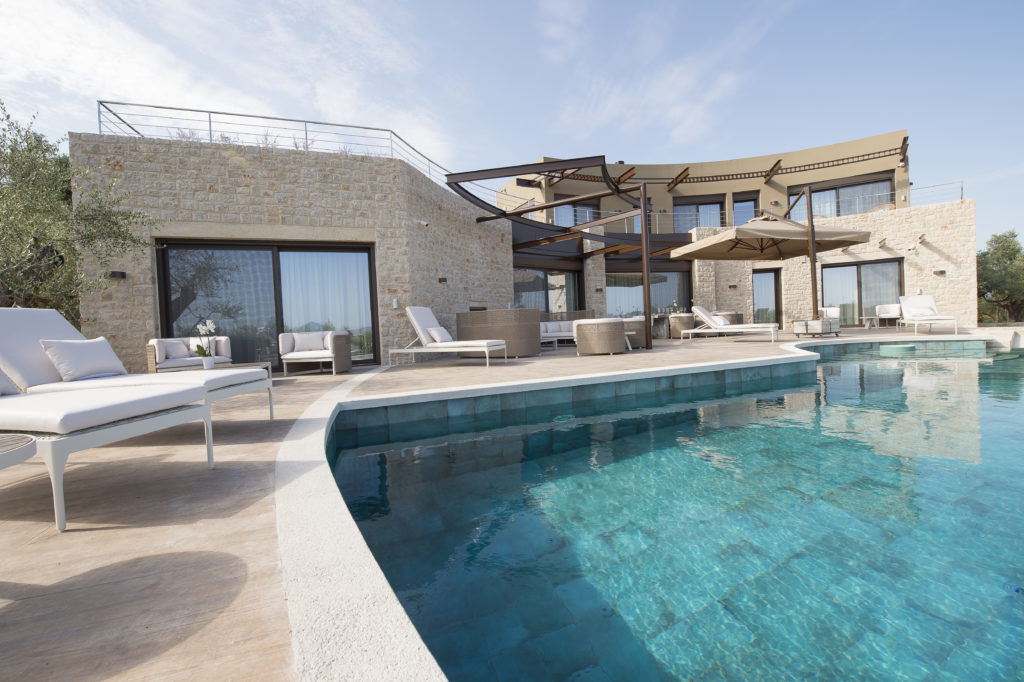 Villa Loana, Pylos, Greece, 5 Bedrooms, 10 Guests, Private Pool, Internet
The Peloponnese draws its attention to a rich history and majestic landscapes. The island is famous for its sandy bays, snowcapped mountains and powder beaches enough to fill a memorable trip for families or friends.
Our Luxury Villa Loana is located in an idyllic setting in the best area of Pylos, in the beautiful Southwestern Peloponnese. From the villa you can enjoy a breathtaking view over extensive olive groves to the sea. You can enjoy golf courses and the Bay of Novarino while just minutes from the villa.
The villa has 5 bedrooms. All bedrooms are equipped with either a king-size bed or 2 single beds and have an ensuite bathroom with shower, hairdryer, personal care set, a walk-in closet and large terraces with pool access or sea views.
The kitchen of the holiday home is well equipped. There is also a dining area and living room. The villa has: satellite TV, internet access and air conditioning in the rooms. The villa also has a jacuzzi to relax and enjoy on site.
To Book or Ask the Owner! Click here.