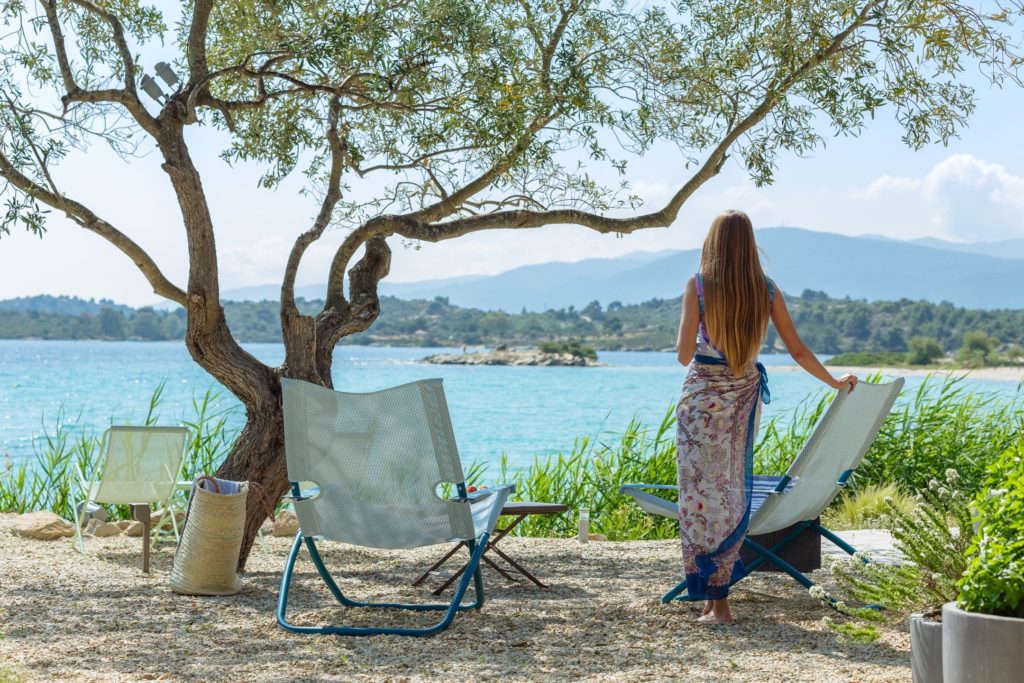 Beach View Villa in Halkidiki, Greece
Villa Costa Lagonisi – 5 bedrooms, 10 people
Villa Costa Lagonisi is a modern luxury villa in Halkidiki, Greece. The Villa has a distinctive flair and is set on a truly breathtaking location in front of the beach.
Overlooking the glistening Aegean sea, Villa Costa Lagonisi is located in one of the most prestigious spots of Sithonia Peninsula.
Driving on the coastal road and entering through its front gate, one feels like stepping inside another world. Just a stone's throw from the sea, Costa Lagonisi is perfectly placed to enjoy all the many charms of Halkidiki.
The Villa offers 5 bedrooms with 5 ensuite bathrooms and another bed in one of the bedrooms, sleeping up to 11 pax.
This impressive villa blends gracefully with the natural, almost immaculate surroundings. With warm inviting living areas, a Mediterranean garden and a completely stunning beachside setting, guests experience Greek bliss at its best. The Villa is a perfect place to enjoy all the many charms of Halkidiki and guests savor the unique natural landscape in such an unrivalled location in front of the calm turquoise water that has a level of clarity you would expect from a legit hotel pool.
Details and Reservations – Click Here : Costa Lagonisi Five Star