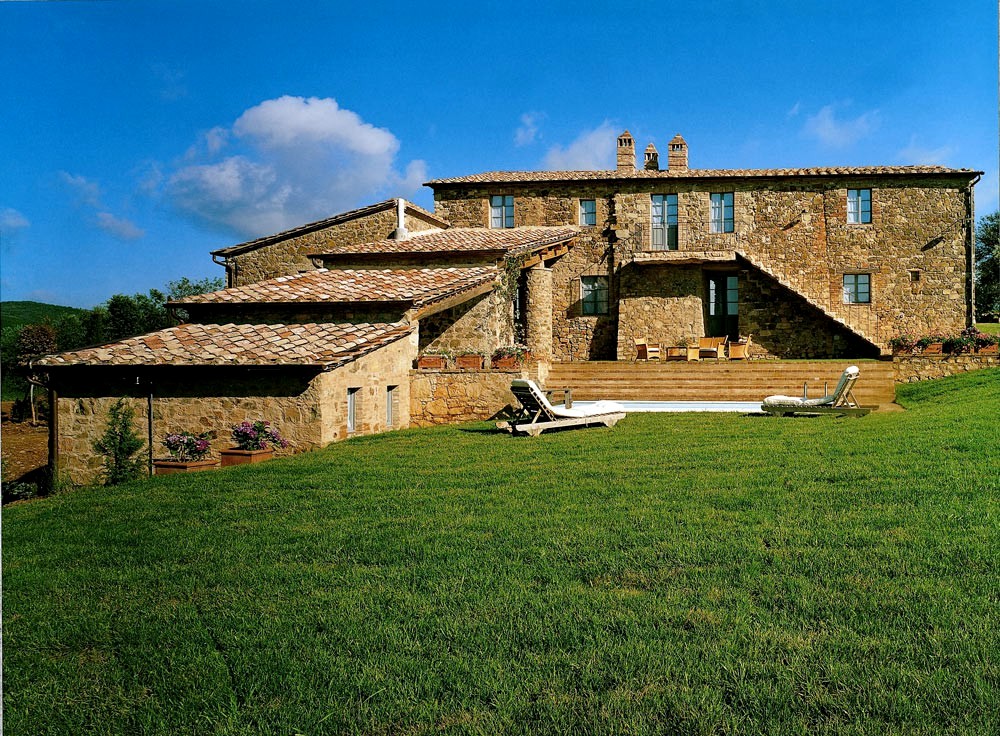 Villa Grazia, Tuscany, Montalcino, 5 bedrooms, private pool.
The large stone house is surrounded by eight hectares of private land which is part of Castello Romitorio, one of the producers of Brunello and olive oil which are grown only a few meters from the garden of the house. Extremely well furnished.
It is not often you see something which takes your breath away. You look down from the windows onto beautiful countryside with ordered rows of vines of the famous Brunello.
Stay inspired and find out more about Villa Grazia! Details.