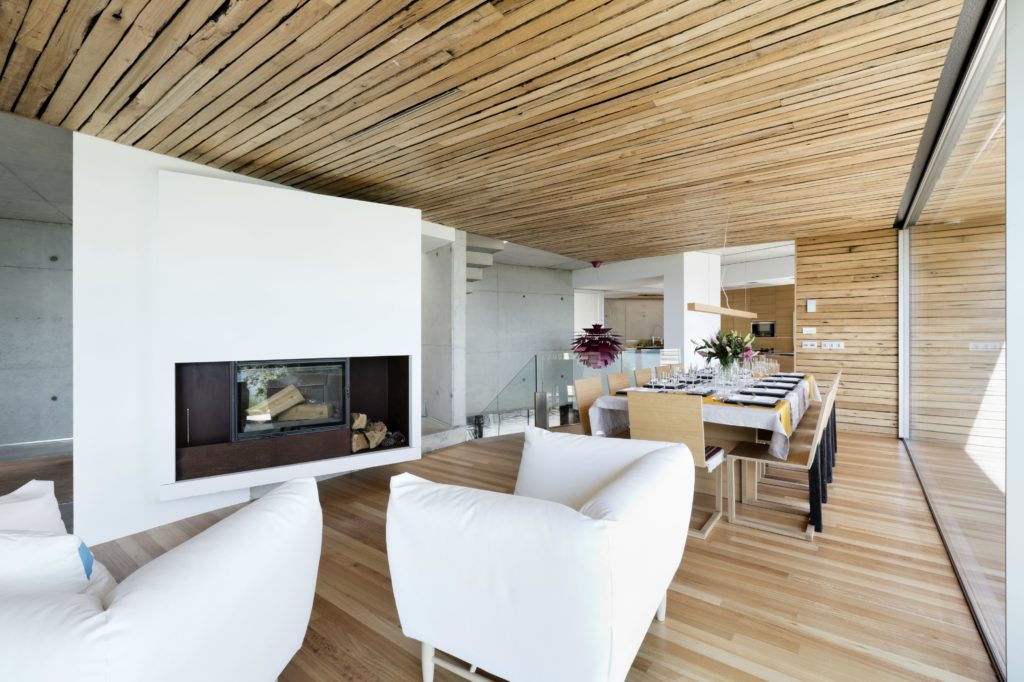 THE DEZANOVE HOUSE – MODERN VACATION HOME
Galicia is located in Spain's Northwest, just above Portugal and faces along the Atlantic coastline. Galicia's landscape is mountainous and filled with forests. Apart from the vineyards and agriculture that the region's economy is based on, it is also known for its fresh catch of seafood. As tourism bolstered for the past years, a number of villas and hotels have opened for holiday makers wanting to explore the region.
There are three international airports to reach Galicia, Santiago de Compostela airport (located in the capital), La Coruna Airport and Vigo airport. The best time to go is in the summer. While on holiday, you can't miss to discover its beautiful beaches and craggy rock formations. Explore the Cies Islands and its coastal towns. Get to know history, culture, people, life in Santiago de Compostela. Sample the mouth watering seafoods in many restaurants while relaxing and enjoying its beautiful landscapes, scented with pine and eucalyptus that are ever present throughout the land.
Dezanove House is a modern villa designed by one of Spain's renowned architects. It is located in Galicia, close to a variety of restaurants and local markets. Within walking distance of the villa you reach a very nice, quiet sandy beach.
The house has 3 double rooms, 4 bathrooms, a well-equipped kitchen, a living room and a study room. It is ideal for couples who crave a quiet holiday week or for families looking for variety, but also for rest.
GALICIA