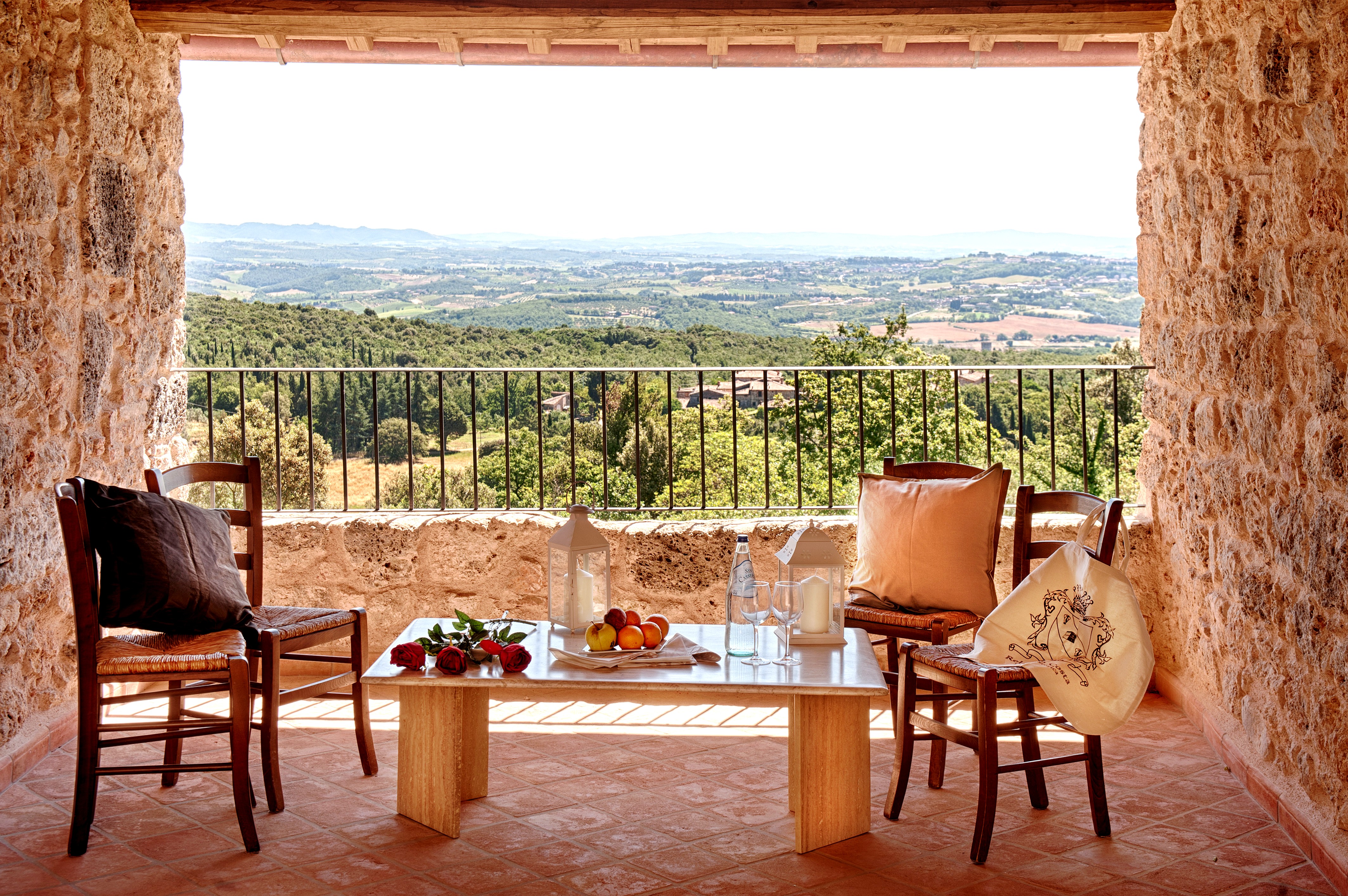 Relais La Costa, Italy, Tuscany, Suites and Apartments, pool, spa, jacuzzi.
The historical dwelling Relais La Costa is located by the charming Senese hills and the flourishing greenery of the wood that surrounds Monteriggioni village. The traditional hospitality dates back from the Middle Age, when pilgrims used to stop here during their journey along Francigena Road.
Relais La Costa offers three types of suites and apartments. All of them include free Wi-Fi, flat-screen TV, a bathroom courtesy set, late 19th-century hand crafted furniture in typical Tuscan style, and furnishings that enhance the unique qualities of our apartments and suites.
Experience the feeling of absolute relaxation in the Jacuzzi while admiring the view.
Stay inspired and find out more about Relais La Costa! Details.