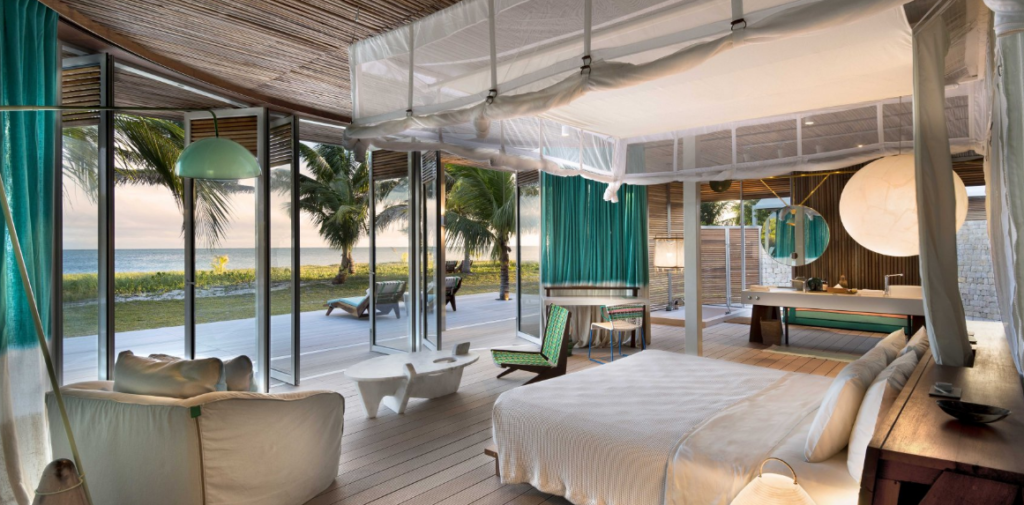 MIAVANA'S  LUXURY VILLAS & BLUE SAFARI
Accessible by helicopter from Madagascar's Nosy Be or Diego Suarez Airport. This new resort in the exotic Island of Nosy Ankao is set to fulfill your dream adventure and luxury holiday. The island of Nosy Ankao is famed for its diving spots, filled with astonishing wildlife, where reefs are mostly untouched and unexplored. Miavana offers pioneering 'blue safaris' where wildlife species coexisting with this resort is found nowhere else on this planet.
A vision of award-winning architects Silvio Rech and Lesley Carstens, the 14 luxury Villas are strung out along the island, all with direct access to the white sandy beaches, crystal blue water and coral reefs. Each villa has its own electric buggy to traverse the island and transport you to the Village and Beach Lounge. Settle yourself in your own villa with an uninterrupted beach and ocean front view.
With its pristine Indian ocean setting, powder soft sand, firt class ammenities, brimming with land and aquatic wildlife, Miavana offers a new level of luxury tropical island adventure.