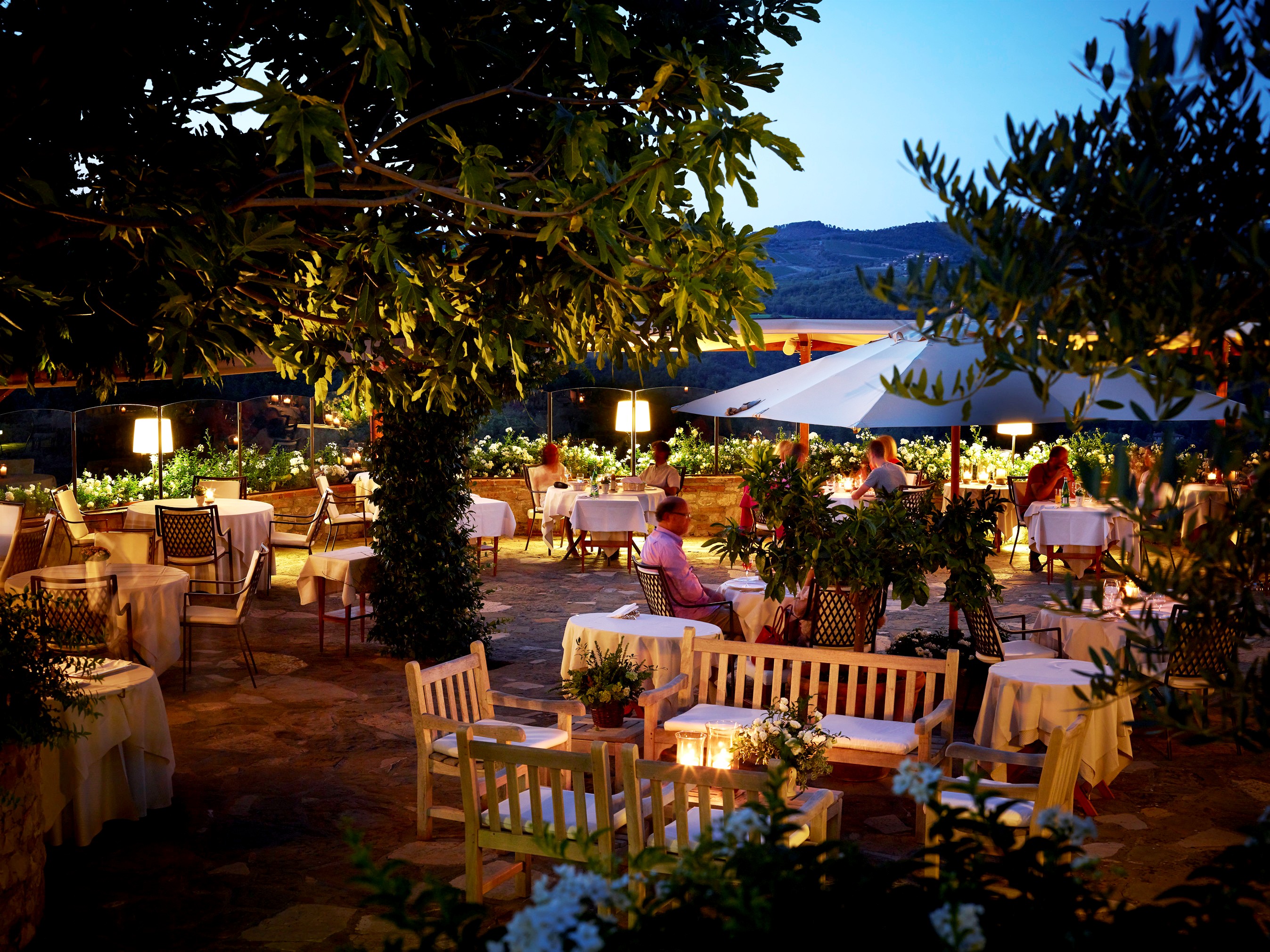 La Colonna, Restaurant, Italy, Tuscan Cuisine, terrace, garden. 
The best way to explore the history of a region is through its Cuisine…
The Hotel Le Fontanelle therefore offers its Guests and outside customers prestigious "Restaurant La Colonna" that through creativity, taste and elegance,  enhances the flavours of the Tuscan cookery and combines Wine from our own production expertly selected by our Sommelier.
Everything is wrapped in the magic atmosphere of our interior dining room or enriched by the breathtaking views of the Chianti hills from the fabulous Belvedere Terrace of our "Restaurant La Colonna".
Stay inspired and find out more about La Colonna! Details.