15 OF THE BEST BOUTIQUE HOTELS IN ITALY PROVIDING LUXURY HOTEL ACCOMMODATION, BETTER AMENITIES AND SERVICE
We have curated the best boutique hotels in Italy for travelers looking for a unique experience, a touch of more personal service, better amenities and local Italian culture. Large chain hotels might not always be synonymous with better experience in the travel service. It will not come to a surprise that boutique hotels just might be what you look for.
1. PARK HOTEL AI CAPPUCCINI – GUBBIO, UMBRIA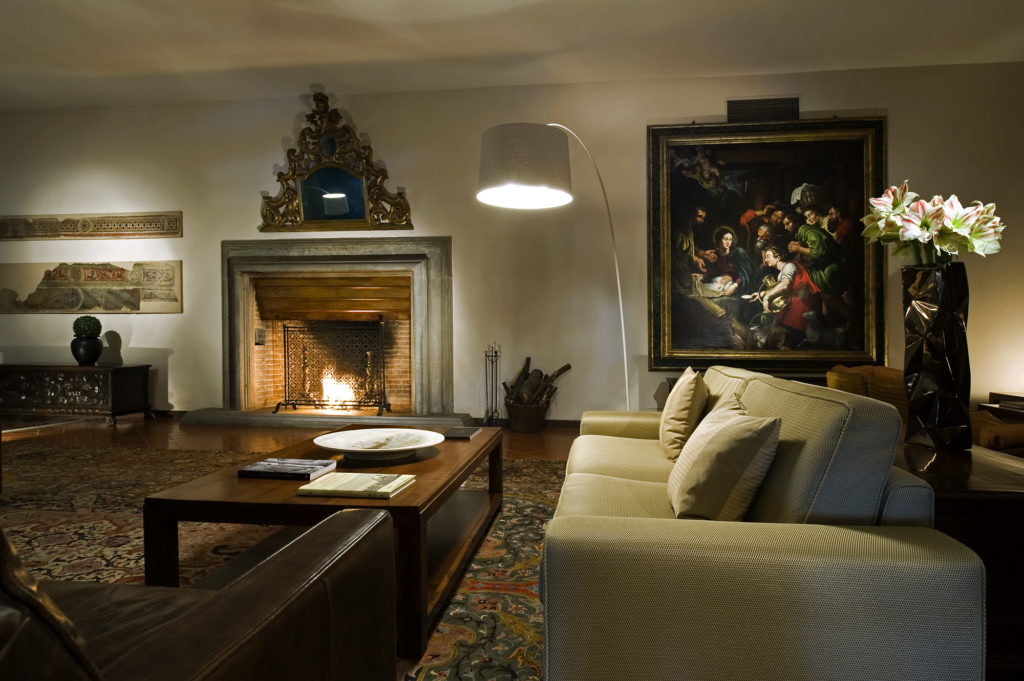 Park Hotel ai Cappuccini is a 17th century monastery transformed to a splendid boutique hotel of both antique and contemporary style. Located near the city center with elegant surroundings, comfortable rooms, impeccable service.  It has 92 rooms with a choice of exclusive junior suites and suites. Plenty of space, a spa, fireplaces, old paintings and contemporary works signed by great names of the Italian art, such as Giulio Aristide Sartorio, Giuseppe Capogrossi, Arnaldo Pomodoro. Starts €140 / night.
---
2. PALAZZO MARGHERITA – BASILICATA, BERNALDA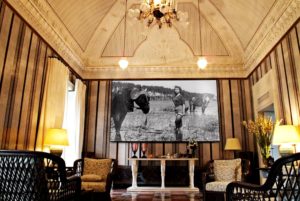 The Palazzo Margherita is one of the most charming small luxury hotels in Italy. The Palazzo Boutique Hotel was built by the Margherita Family in 1892, Francis Ford Coppola purchased the Palazzo in 2004 and has been completely restored by Francis and acclaimed French designer Jacques Grange. The suites are elegantly designed with Italian décor of the early 20th century, combining simple elegance with bold ornament. Starts €250 / night.
3. BORGO SANTO PIETRO – SIENA, TUSCANY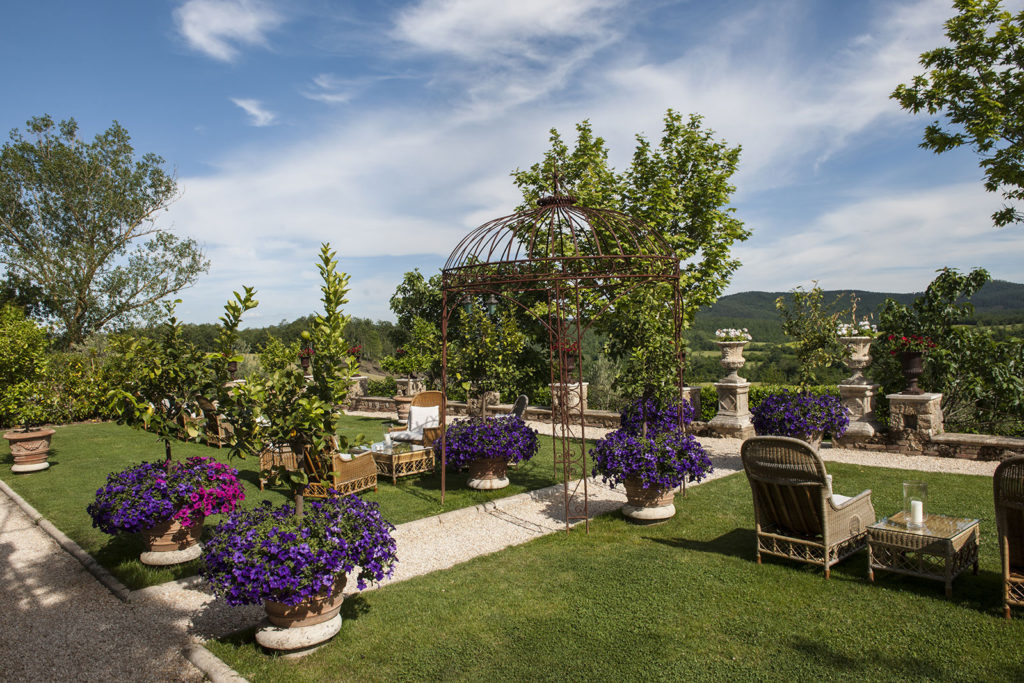 A 13th century villa that is transformed to one of the finest luxury boutique hotels in Italy.  Nestled in the heart of the Tuscan countryside, the hotel grows its own organic vegetables, herbs and even honey. The views are spectacular with a  spa and array of treatments and therapies to release stress and rejuvenate. Top rated  and one of the most sought after boutique hotels in Tuscany. Starts at €410 / night.
---
4. ALBERGO VILLA CASANOVA – LUCCA, TUSCANY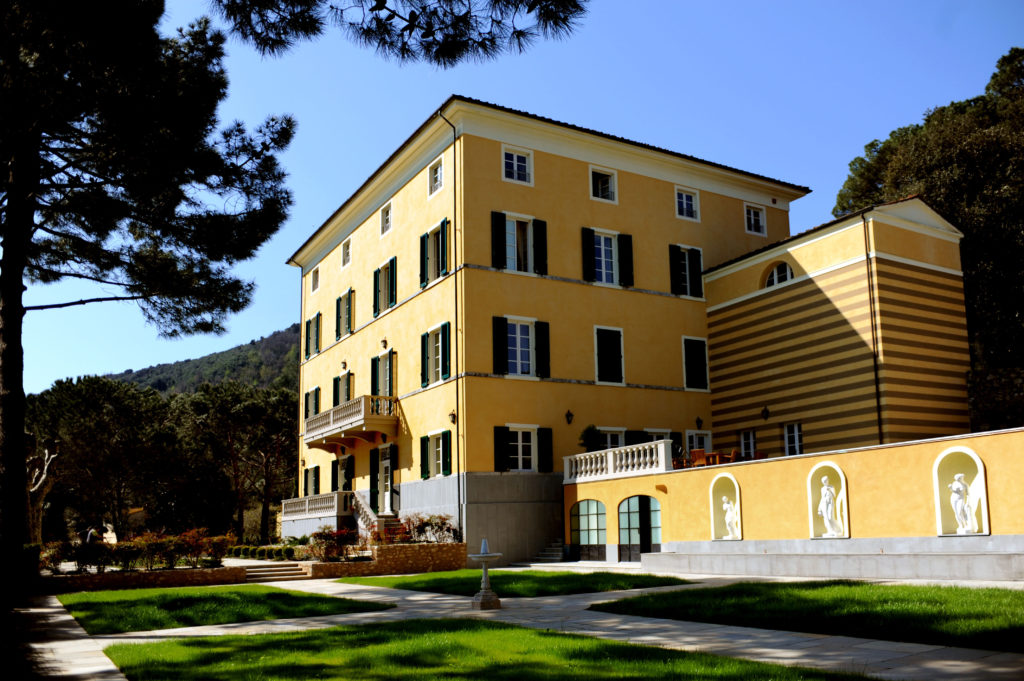 The owners have Albergo Villa Casanova adapted from a traditional Tuscan country style into an elegant luxury hotel. The elegant and highly rated boutique hotel is an ideal center for exploring Tuscany, including churches and monuments. The closest beach is 15 minutes away and the countryside is wonderful for walking. Starts at €400 / night.
---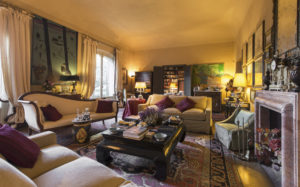 It all started when the Countess Cristina Gotti Lega combined her passion for decor and true Tuscan hospitality to create a jewel-like upscale B&B that offers luxurious comforts in the privacy of a truly historic residence. Enjoy the silence of the Tuscan countryside; candlelit dinners in a quiet garden with centennial live trees; a glass of chilled white wine while sitting in the lavish Jacuzzi pool. The local cuisine is exceptional and the hotel has its own chef. Starts at €280 / night.
6. RELAIS SAN SANINO – SIENA, TUSCANY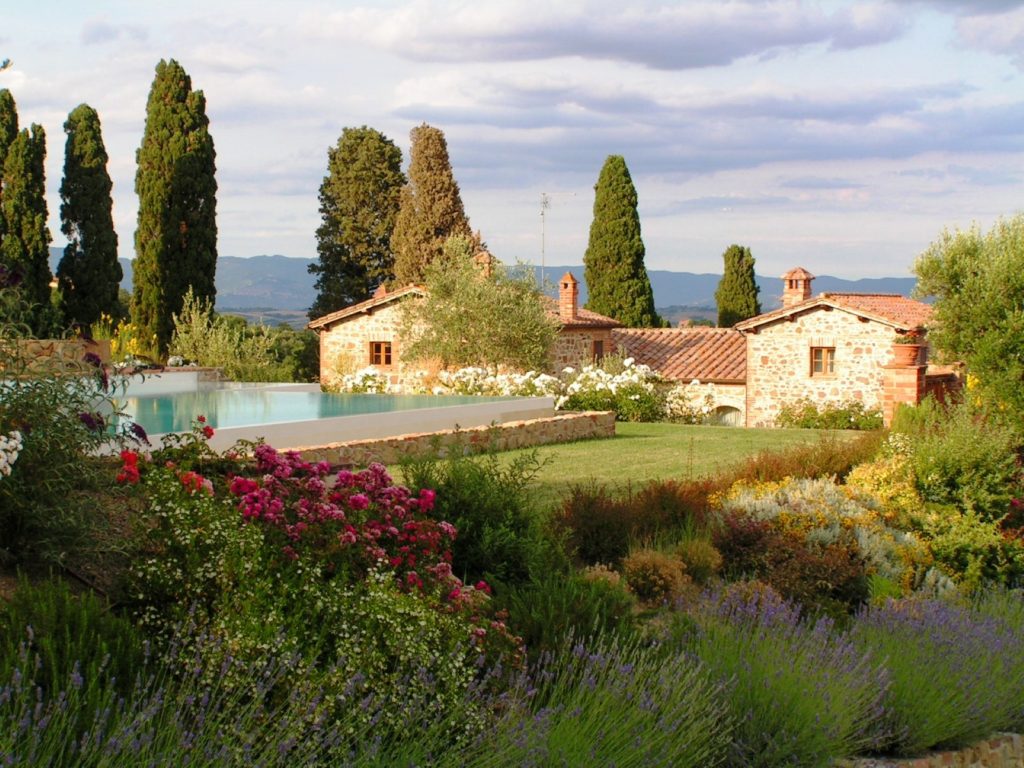 Relais San Sanino is immersed in the Tuscan countryside, among olive groves and wheat fields. There are four spacious and well-lit suites each one decorated differently from the other. Spacious and splendid bathrooms equipped with shower, jacuzzi and chromotherapy. The toiletries are by Ortigia. Starts at  €390 / night.
---
7. ALBERGO AL SOLE – VENETO, TREVISO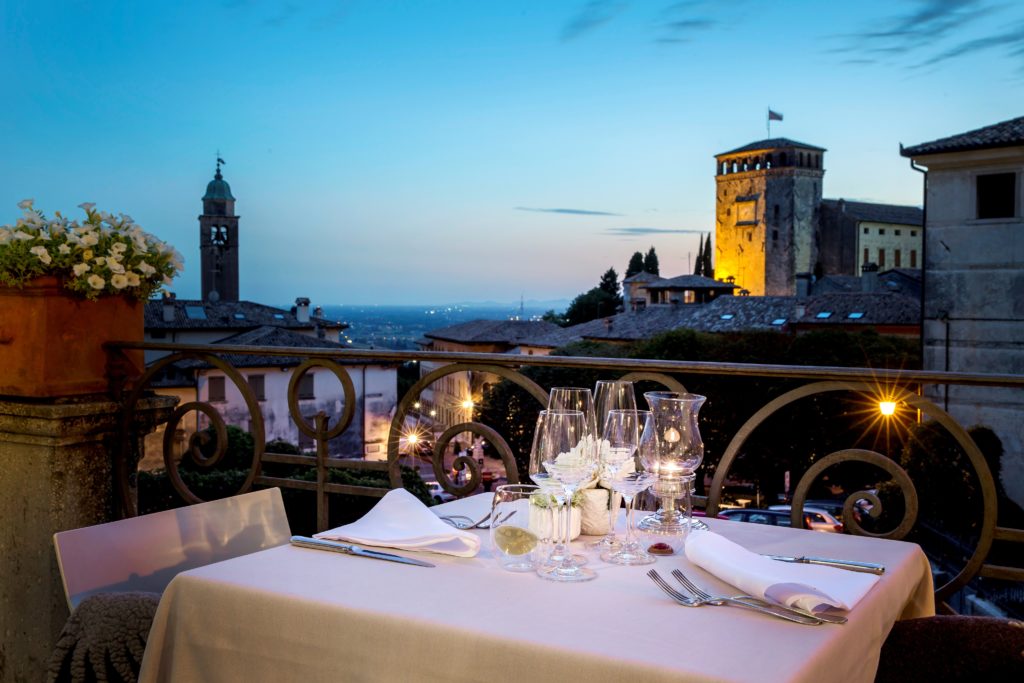 A small luxury 5 star boutique hotel in the heart of the medieval town of Asolo, in the proximity of Treviso. The hotel has 23 rooms, each room is distinctly decorated to pamper guests in the Asolo hills. The hotel is an ideal base for trips to vineyards and wineries in the Veneto region – highly renowned for its outstanding food and wine. It is also a popular destination among cyclists and other sports enthusiasts from all over the world due to the spectacular natural landscape all around it. Starts at €170 / night.
---
8. ORSO GRIGIO – TRENTINO-ALTO ADIGE, SOUTH TYROL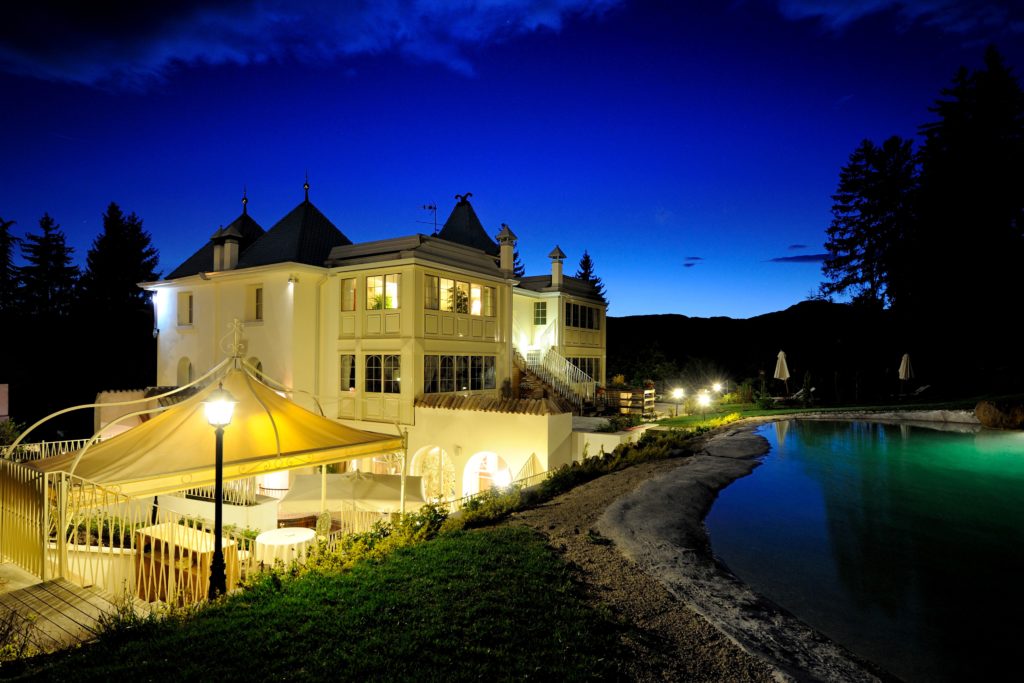 The Orso Grigio villa and restaurant are perched on the tree-covered hilltops of the upper Val di Non 1200 m above sea level in the heart of Trentino. The areas around Orso Grigio are surrounded by picturesque lakes, the Dolomites, verdant meadows, valleys dominated by castles, orchards, art museums and even archaeological delights. A golfer's paradise.  It has ten elegant suites ranging from deluxe to top, guests feel at home and has complete privacy. Contact Owner for pricing.
9. DUCHESSA MARGHERITA – PIEMONTE, CUNEO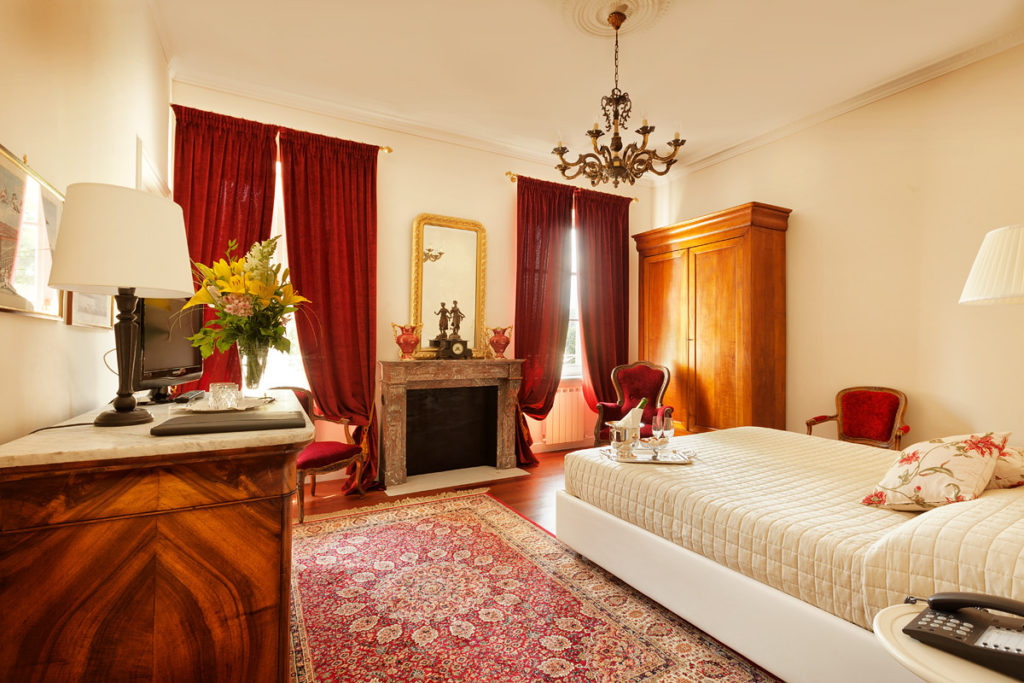 The house was built around the middle of the Nineteenth century, belonging to a royal family. In 2009 it was bought by its present owners and restored it to its original splendour, with precious antique furniture, fireplaces and refined furnishings. Starts at €120 / night.
---
10. CASTILLO DI POSTIGNANO – PERUGIA, UMBRIA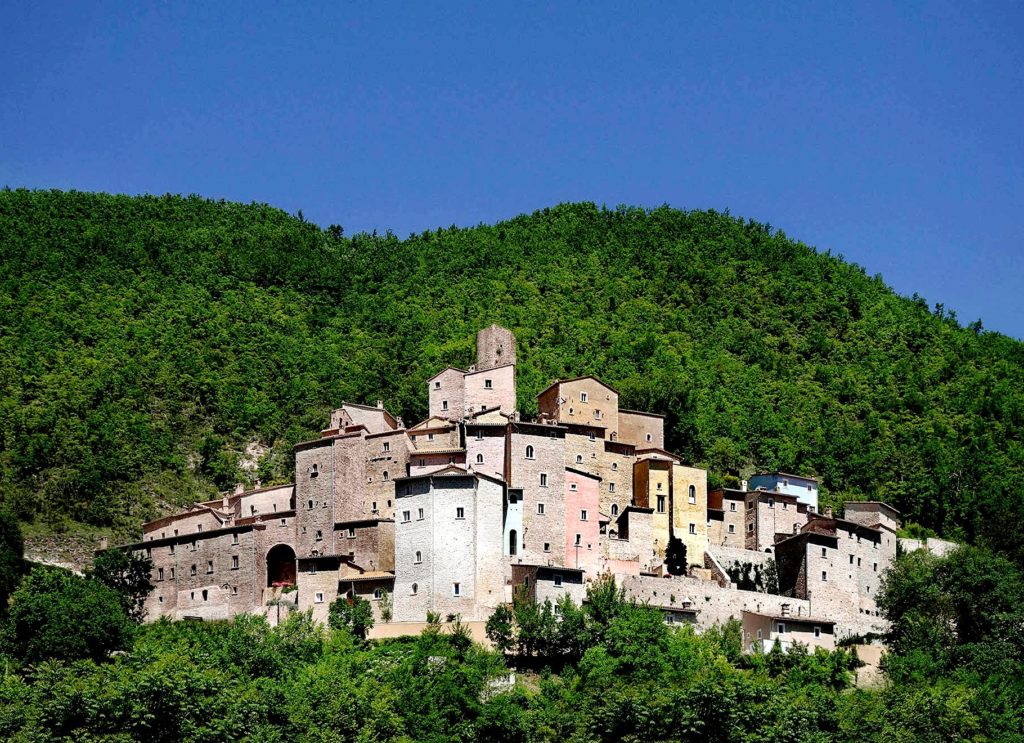 Castello di Postignano is a historic medieval fortified town, or borgo, that has been restored by a passionate and dedicated team. It is situated in the heart of Umbria, part of a constellation of enchanting towns and art treasures in the green, unspoilt setting of Valnerina. There are 60 unique homes gathered around the tower and the frescoed church. The views are awesome. You will fall in love with this architectural gem and its unforgettable atmosphere. Starts at €140 / night.
---
11. RELAIS LA COSTA – SIENA, TUSCANY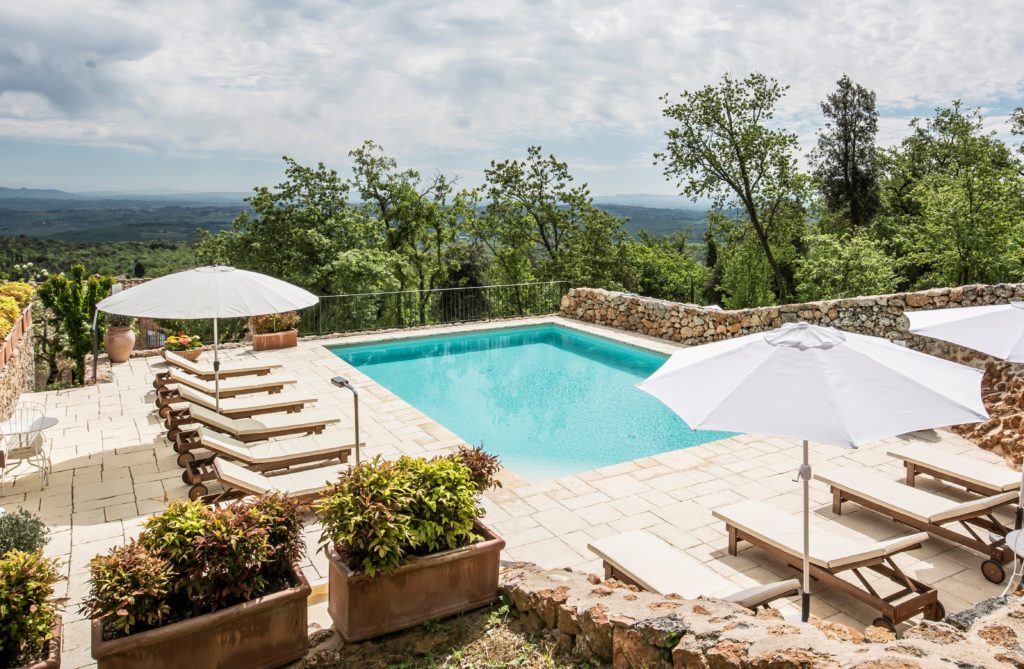 Relais La Costa is located by the charming Senese hills near Monteriggioni village. Relais La Costa offers three types of suites and apartments. The Romantic Suites and Apartments are perfect for an idyllic holiday as a couple: suites include a bathroom with shower, heating system, a bright double bedroom and living room ,a fully-equipped kitchen. Comfort Suites are larger and designed for families or groups of friends. Spa services and pool.  Contact Owner for pricing.
12. BORGO DI CARPIANO – PERUGIA, UMBRIA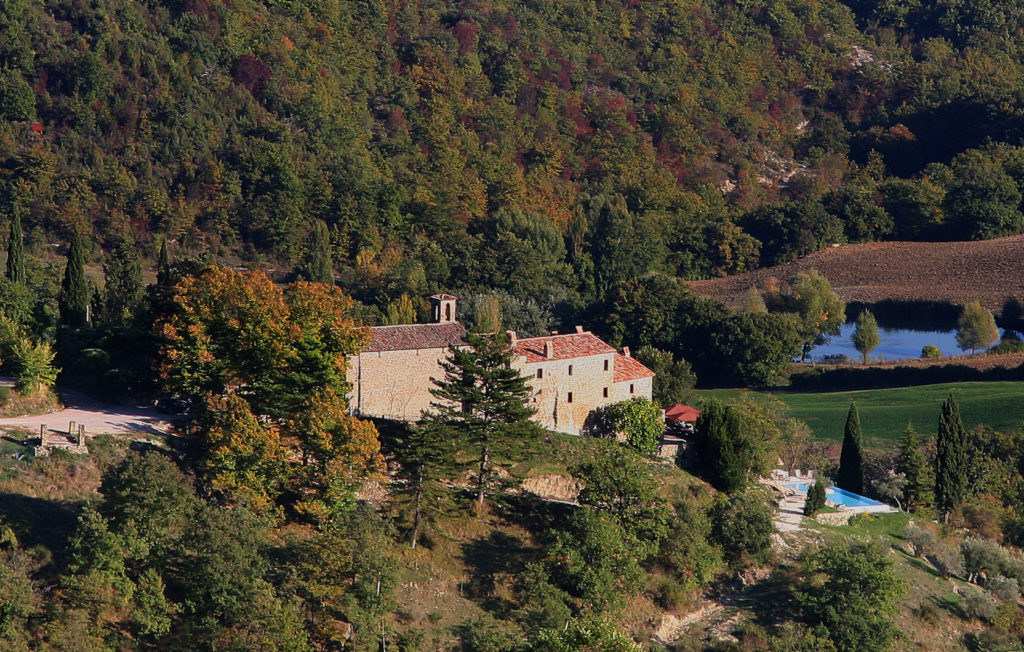 A country retreat surrounded by oaks, lime trees, and ancient olive trees, whose incredible colours alternate themselves throughout the seasons. The hamlet belonged to Rovaldo Baldassini, father of Sant'Ubaldo, patron saint of the town of Gubbio in the 17th century. The hotel owners started the transformation in 2001, much has been added while maintaining its link to history. The borgo has now 10 rooms with very peaceful and scenic environment. Starts at €140 / night.
---
13. NIKI'S RESORT – PERUGIA, UMBRIA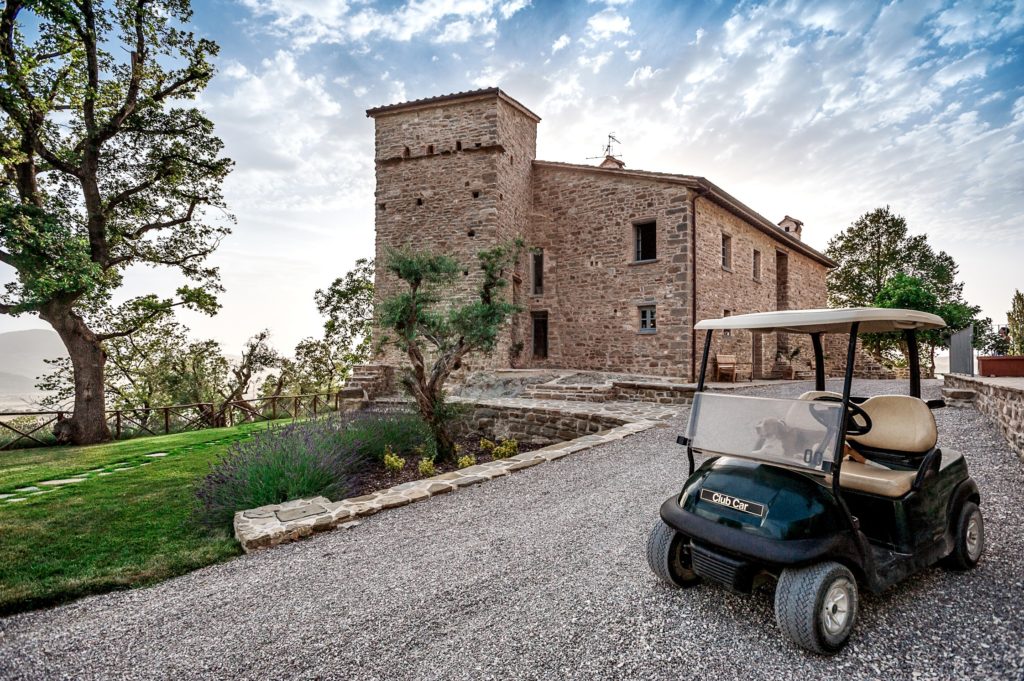 Niki's Resort is an old village from the 11th century, the structures of the hotel are from the old Church of Santa Maria di Agnano. It is perched on the hills to the south-west of Gubbio, overlooking Valle dell'Assino that joins Gubbio and Umbertide. Niki's Resort maintained the original materials of its medieval architecture and forms of the old hamlet. Decorated with the finest modern furnishings, it is now complete with swimming pool, gym and a nearby golf area. Starts at €110 / night.
---
14. BORGO DELLA MARMOTTA – SPOLETO, UMBRIA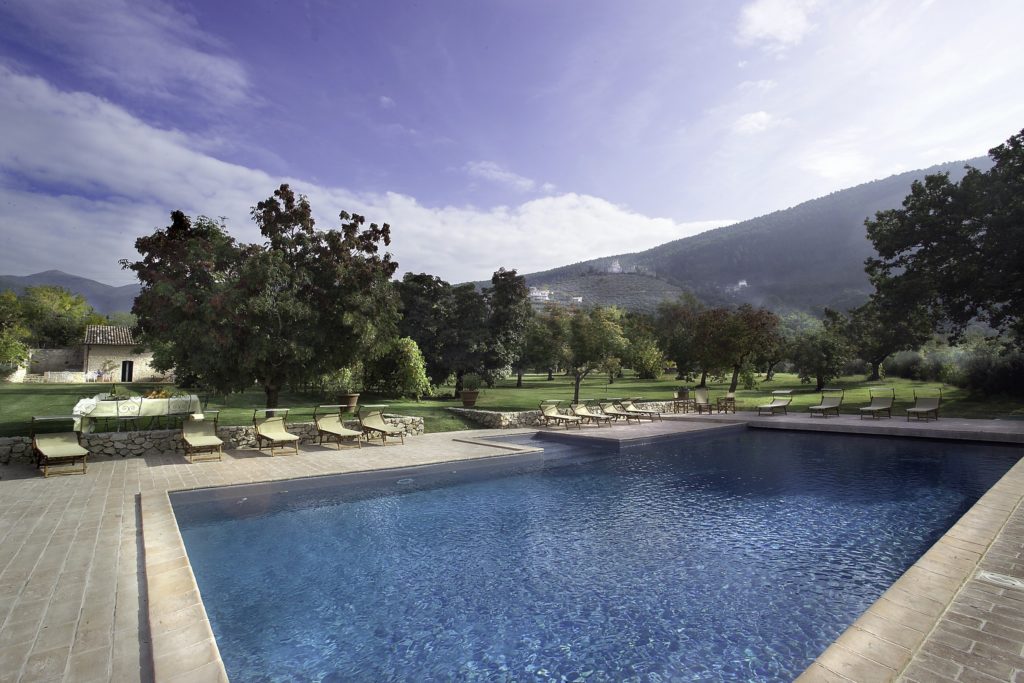 In the small village of Poreta, Borgo della Marmotta is a medieval hamlet transformed to a small boutique hotel. There are two types of accommodations: Classic and Superior, eight rooms in total. Each room is provided with air conditioning, heating, internet access, a tray with tea and coffee, and a minibar. Experience true Italian culture, comfort and refinement. Starts €120 / night.
15. ARGENTARIO GOLF RESORT AND SPA – GROSSETO, TUSCANY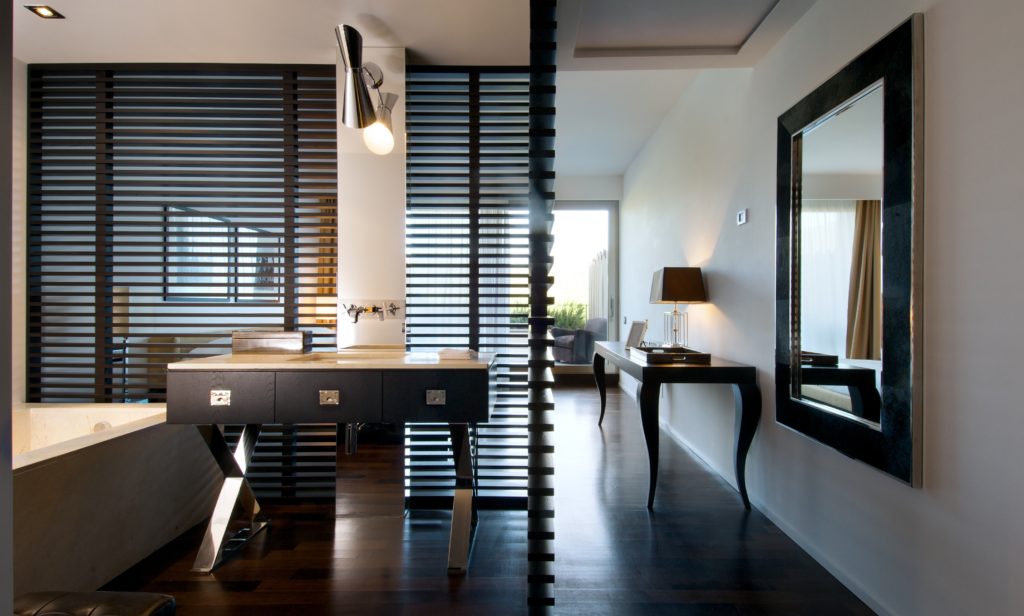 Located next to Porto Ercole, this luxury 5-star hotel is surrounded by cork-oak woods and centuries-old olive trees in Tuscany's Maremma, home to hares, deer, squirrels, wild boars and a variety of bird species. For outdoor sports lovers, the resort offers three tennis courts, a football field and jogging trails. Starts at €240 / night.