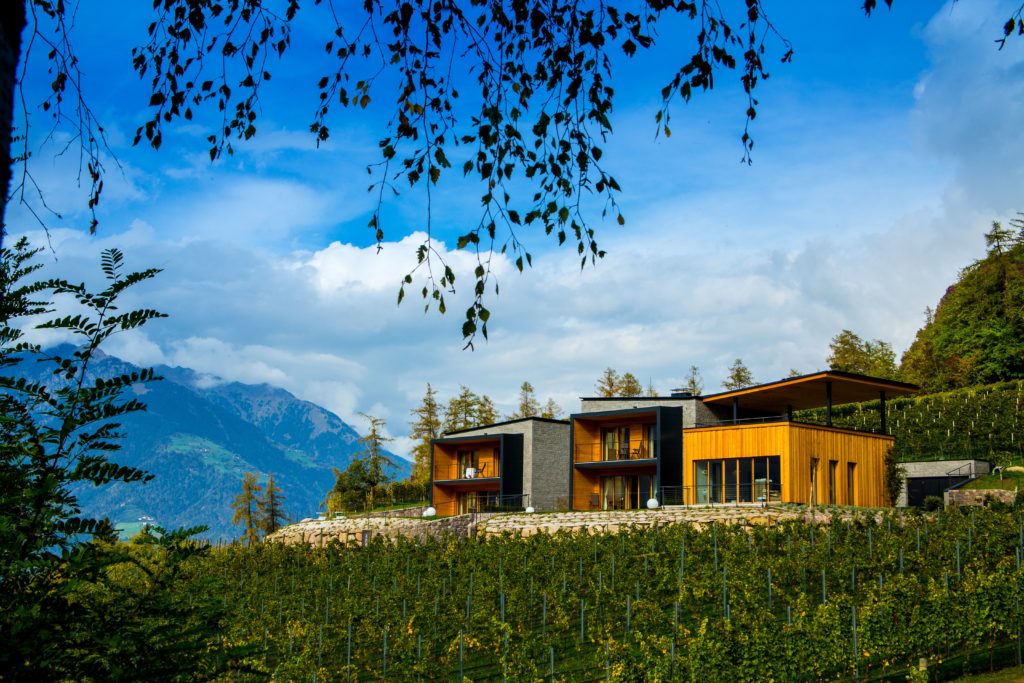 Chalet Eichenstein, Italy, Trentino-Alto Adige, South Tyrol, 1 bedroom, pool.
One of the fewest luxury chalets in South Tyrol Chalet Eichenstein is the perfect hideaway for lovers, couples and small families. The chalet combines simple elegance with the highest comfort in the unique setting of vineyards and apple orchards below the magnificent mountain scenery around Merano.
Comfort and location Chalet Eichenstein has no equal property in South Tyrol, and thus offers a unique opportunity to enjoy the area in a private luxury.
Stay inspired and find out more about Chalet Eichenstein! Details.