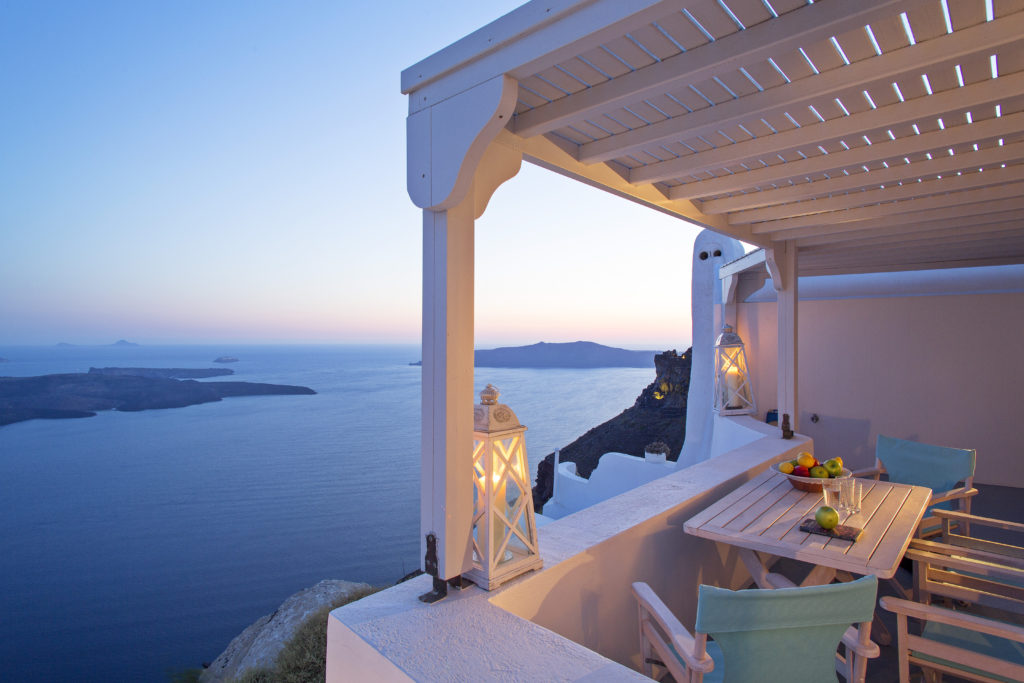 Villa Gaia, Greece, Santorini, Oia, 3 bedrooms, internet.
It is true that the sunsets in Santorini are the best in the world. From the Caldera you have breathtaking views of the volcano and the nearby islands. From the east,you have miles of dark sandy or pebbled beaches.There are small domed churches and remnants of the past days. This is the true about Santorini.
Guaranteed peace and quiet, total privacy, supervision and maintenance services are provided in the private villas.
Stay inspired and find out more about Villa Gaia! Details.