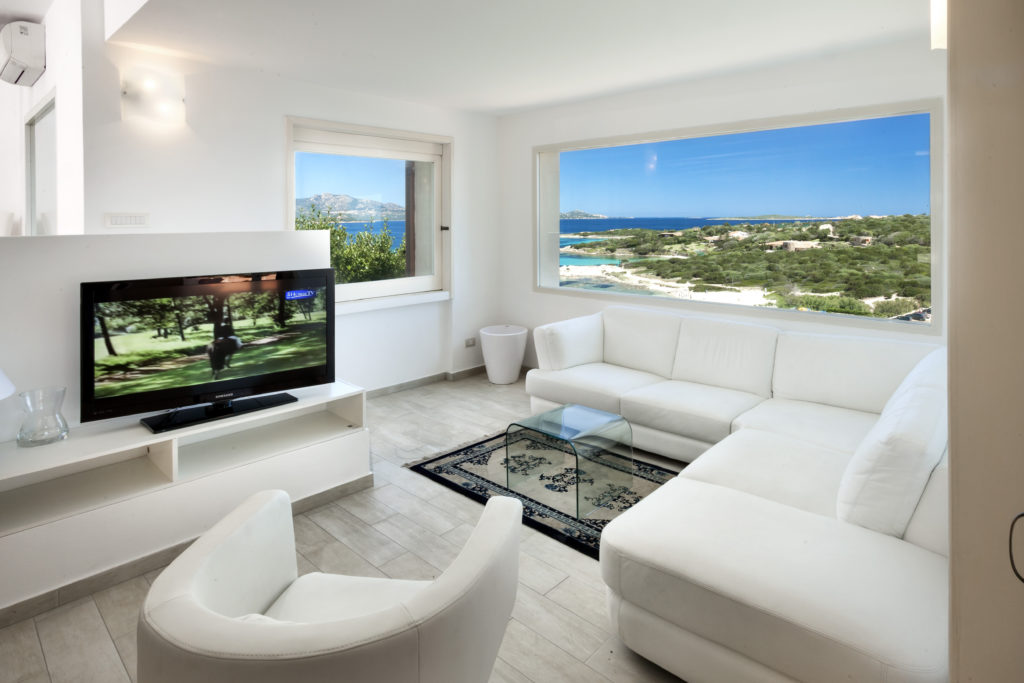 Villa White Beach, Italy, Sardinia, 4 bedrooms, seaview.
The property sits between two bays with a quick access to the beach in Porto Rotondo. If you are looking to rent a property close to the sea this is one of our favourite. The villa is gated and located in Punta Volpe one of the most exclusive spots of Porto Rotondo always highly patrolled due to the importance of its residents.
Trough the stairs you will reach the top terrace and the solarium with a 270° degrees view on the enchanted bays. Enjoy your cocktails prepared in the bar corner while you relax on the great outdoor jacuzzi !
Stay inspired and find out more about Villa White Beach! Details.