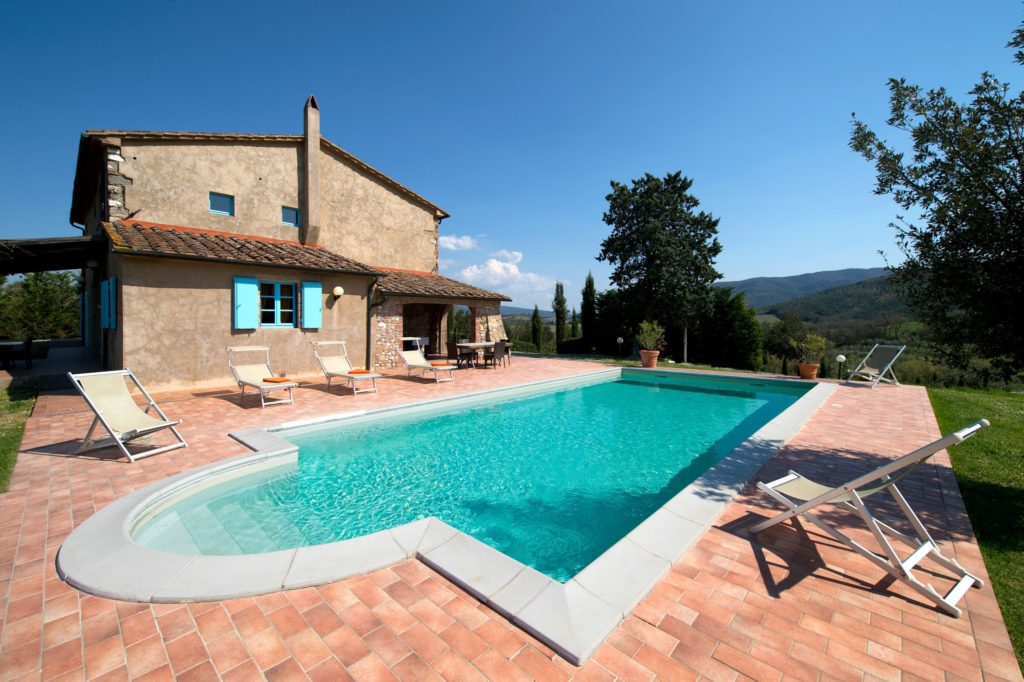 Villa Tolani, Italy, Tuscany, Province of Pisa, Guardistallo, 5 bedrooms, for 6-10 persons.
Villa Tolani is a stone farmhouse built on the hills of the town of Guardistallo. The villa is located in the hilly landscape of Tuscany close to Guardistallo and about 14 Km distant from the coast. The beauty of the Tuscan countryside, combined with refined interior decor, makes this Villa so homely.
Villa Tolani counts five bedrooms, each with private bathroom. There is a spacious lounge/dining room with fireplace, a second smaller lounge with fireplace, a dining room and a full equipped kitchen.
Stay inspired and find out more about Villa Tolani! Details.