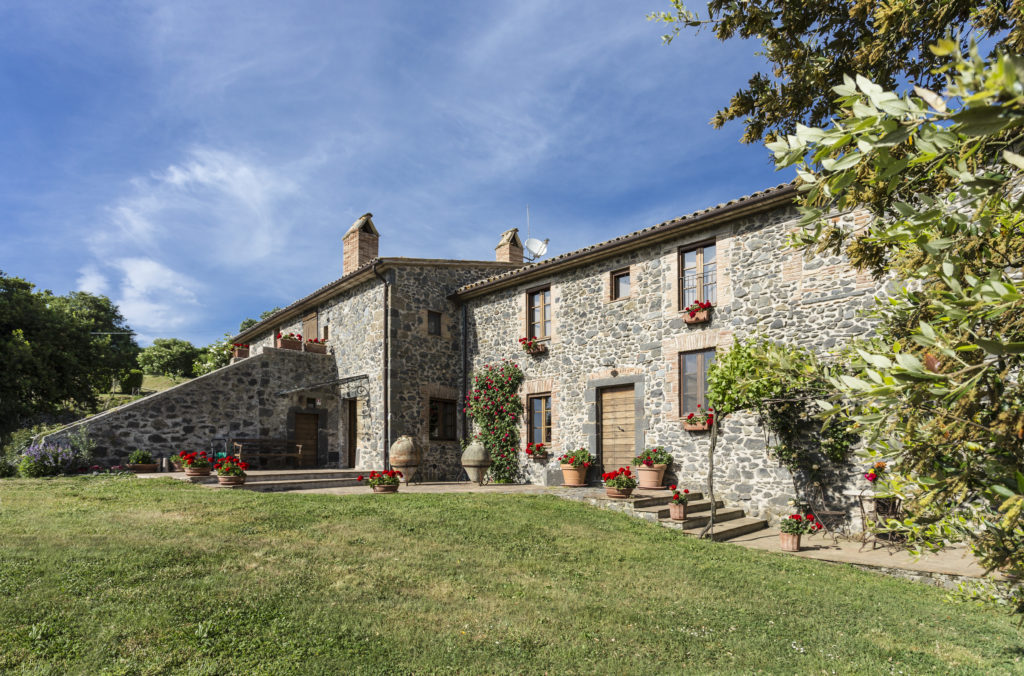 Villa Sambuco, Italy, Umbria, Terni, Orvieto, 5 bedrooms, pool, internet
Built in 19th century as a self-sufficient farmhouse completed with cattle shed, pigsty and barn, Villa Sambuco has been restored in 1998 and rennovated in 2010 using traditional material as wood, clay and stone. It overlooks a green pasture where you can see sheep grazing.
The land of the property is some 7 hectares, part of which are completely fenced to prevent guests pets wandering around. Only 15 min drive from Orvieto, one of the most beautiful Italian town, one hour drive from Rome, and few minutes from some very nice medieval small villages, which still distinguish the look and the atmosphere of country central Italy.
Guests bicycles at free disposal. Nearby horse riding.
Stay inspired and find out more about Villa Sambuco! Details.