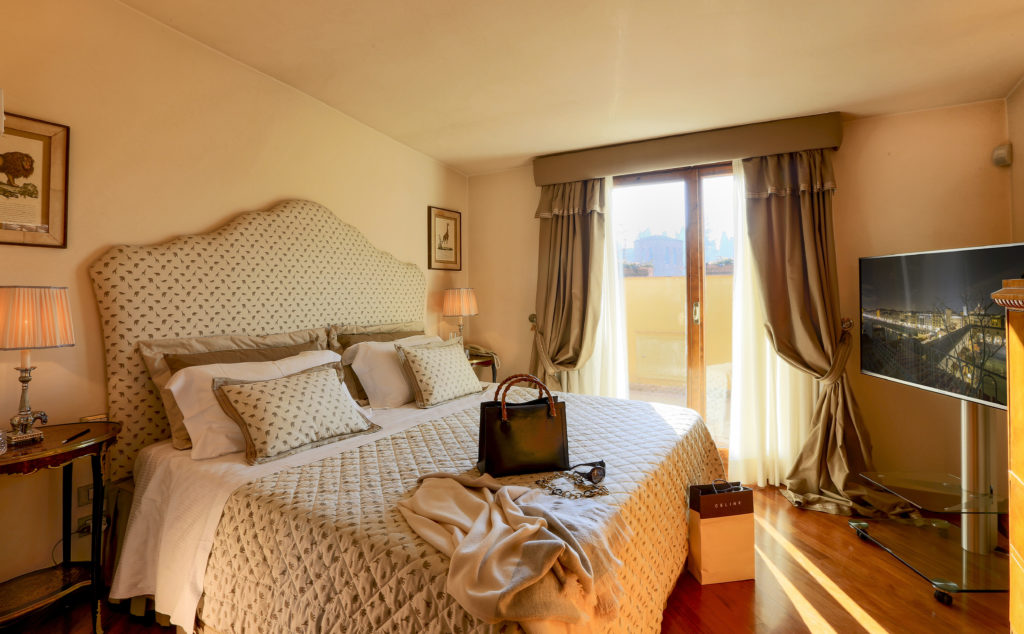 Torre dei Mannelli – Suite Bardi, Italy, Tuscany, Florence, 1 bedroom, internet.
The suites of Torre dei Mannelli are the ideal location for those looking for a unique and comfortable stay in the heart of Florence.
The rooms reflect the unique nature of the building that has become a part of the history of the city. The suites offer perfect discretion and all the services which you may need during your stay. A perfect retreat in the city centre to enjoy the intimacy of the striking views of the Ponte Vecchio, the Vasari Gallery, the Lungarni, and Palazzo Pitti.
Stay inspired and find out more about Torre Mannelli – Suite Bardi! Details.