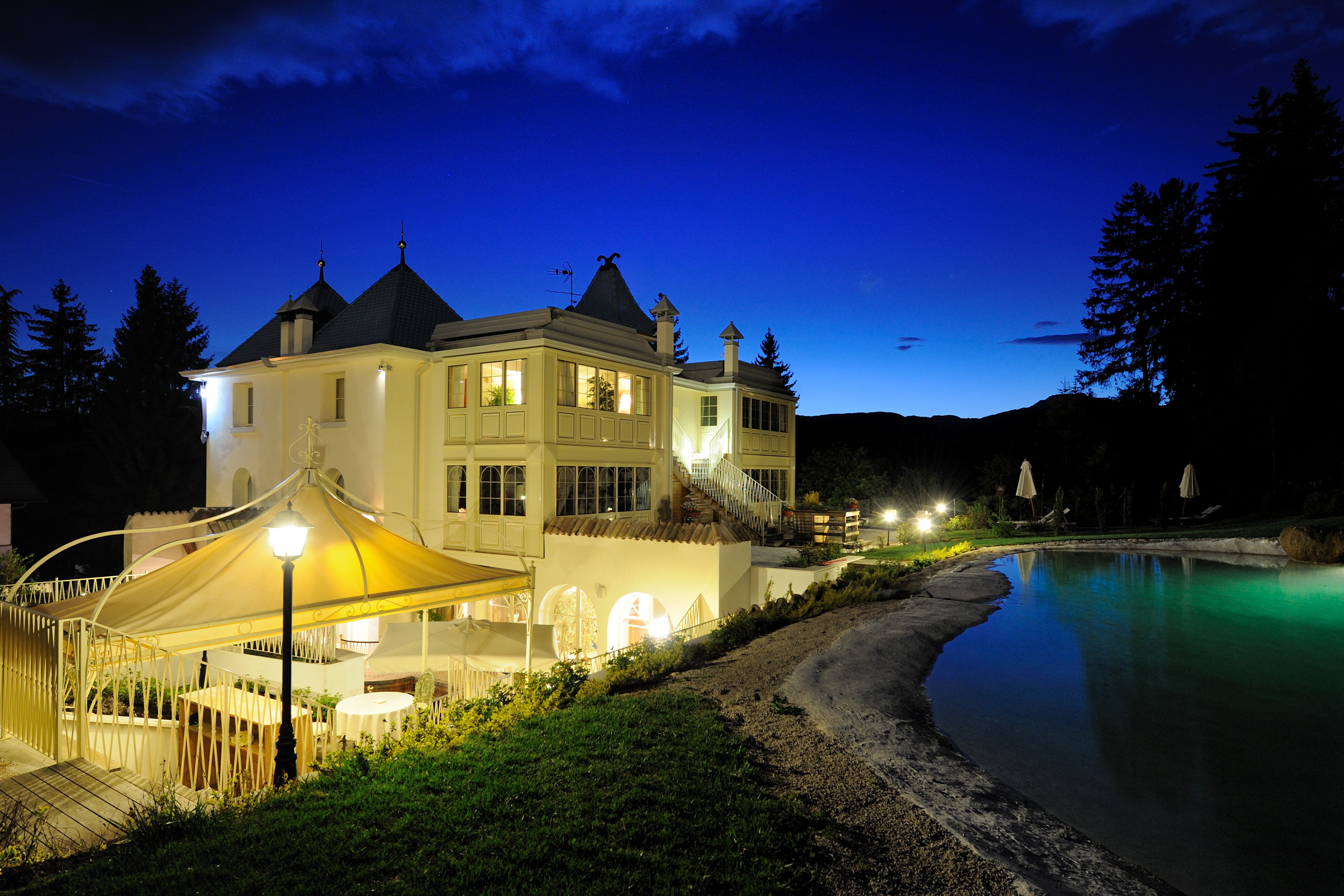 The Orso Grigio, Italy, Trento, mountainside, country side, outdoor pool, golf course. 
The ORSO GRIGIO villa and restaurant are perched on the tree-covered hilltops of the upper Val di Non 1200 meters above sea level in the heart of Trentino.
A unique haven abounding with picturesque lakes, named after the colours they reflect; verdant meadows that continue as far as the eye can see – a golfers paradise; valleys dominated by castles; winding paths going through wide orchards; art museums and even archaeological delights. Small and large communities are nestled in the area, ranging from traditional rural villages to historical towns with famous town centers rich in memories and cultural attractions.
There are spectacular mountain passes to cross, gastronomic products to taste, as well as indoor and outdoor sports to play all year round.
Stay inspired and find out more about The Orso Grigio! Details.