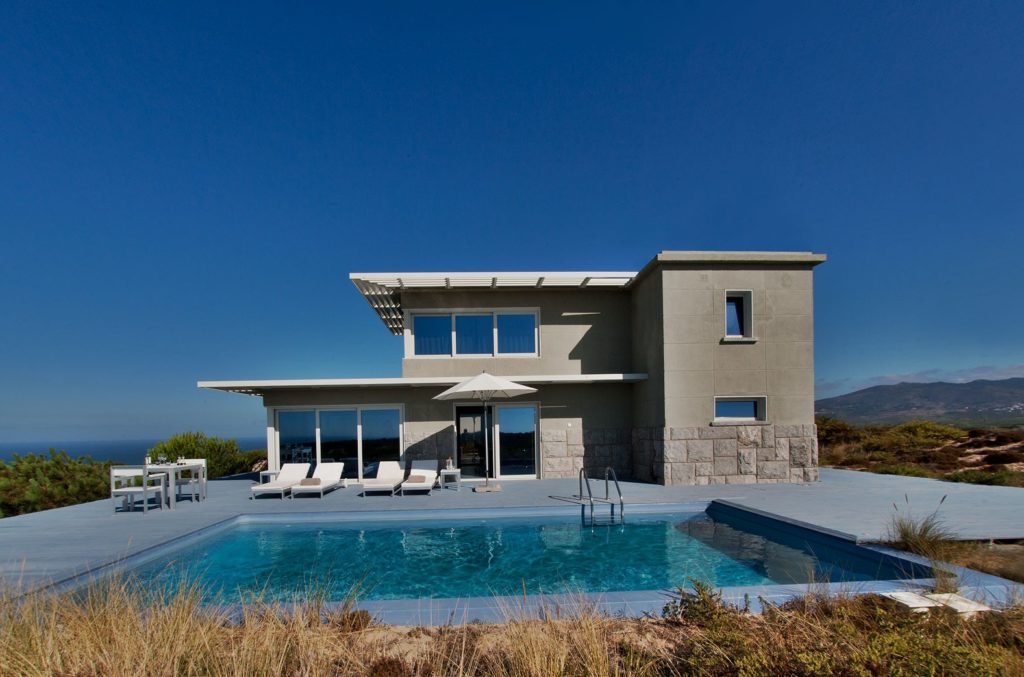 The Forte, Portugal, Lisboa, 1 bedroom, 1 bedroom, pool, internet, golf.
Inspired by the timeless beauty of the Atlantic coast, The Oitavos Resort seeks to embrace rather than compete with nature. Its bold design, sleek lines and elegantly simple interiors focus attention outwards – on the historical and natural elements of the surrounding landscape and the drama and romance of the Ocean.
On the territory of The Oitavos there is also a private villa with views of the ocean or golf course.