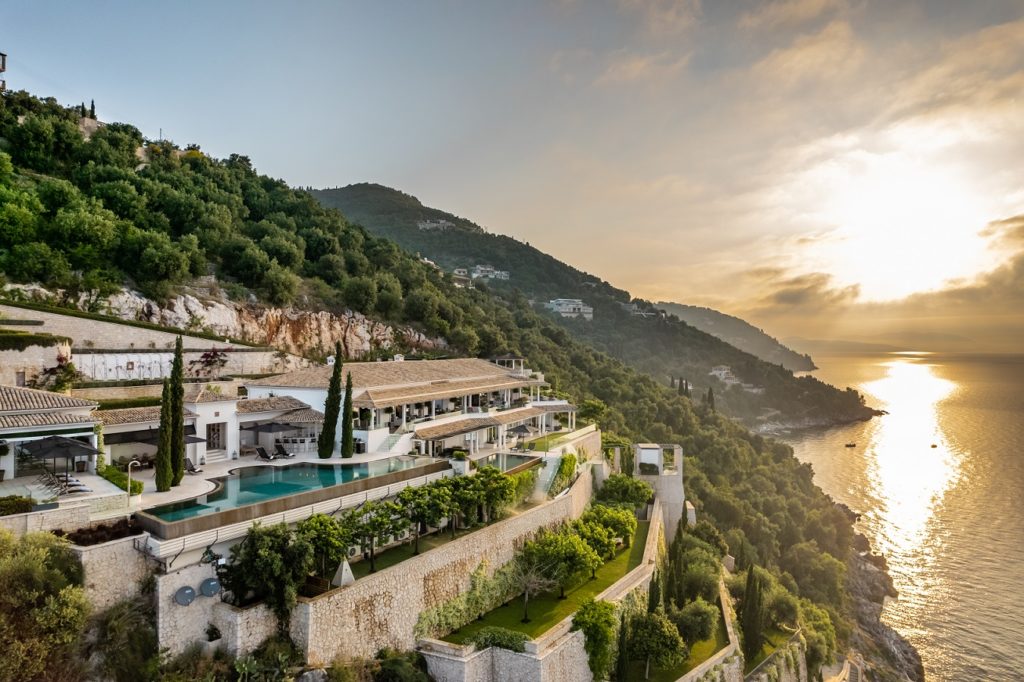 RENT ONLY THE BEST VILLAS IN CORFU
If you are planning a holiday in Corfu, in this collection of villas, you will find the most premium properties, ideal locations with breath taking views, and supreme holiday accommodation. Take a look at our 4 best Villas – your best option for couples, groups of friends and or for family retreats.
A luxury villa rental in Corfu, Villa Ultima Corfu takes pride in its modern design and stunning location. This unique villa compromises of six bedrooms in a spacious 1000m2 for guests up to 12 people. The villa has unbelievable direct sea views over Corfu and is truly a paradise for those seeking the perfect holiday in Greece. All the six suites in the villa has its own bedroom with connected dressing room and bathroom.
CLICK HERE TO BOOK
With this unique Villa the owner couple embossed three great passions. Traveling – getting to know people and experiencing their cultures – as well as a great love for architecture and furnishings. For many years they have collected impressions, cultivated memories and let everything flow into the realization of this stunning beachfront Villa.
Villa Christina, Greece, Corfu, 7 bedrooms, private pool, direct access to the sea
CLICK HERE TO BOOK
Villa Heros is situated 18Km from both Corfu town and Corfu's International Airport. The newly built villa is surrounded by majestic rocks and old olive trees, and offers magnificent views of the legendary island of Corfu.
The Villa has 6 double bedrooms, all with ensuite bathroom for up to 12 persons. The beds are exceptionally comfortable. Furthermore there is a fully equipped kitchen, a dining room and a living room.
CLICK HERE TO BOOK
Villa Orpheus is an extraordinary and unique luxury Estate that offers a perfect balance between luxurious comfort, sustainability, and nature. The Estate consists of 2 Villas, each with a private pool, which are rented out together as one Estate.
Villa Orpheus, Greece, Corfu, 8 bedrooms, air conditioning, 2 private pools, seaview
CLICK HERE TO BOOK