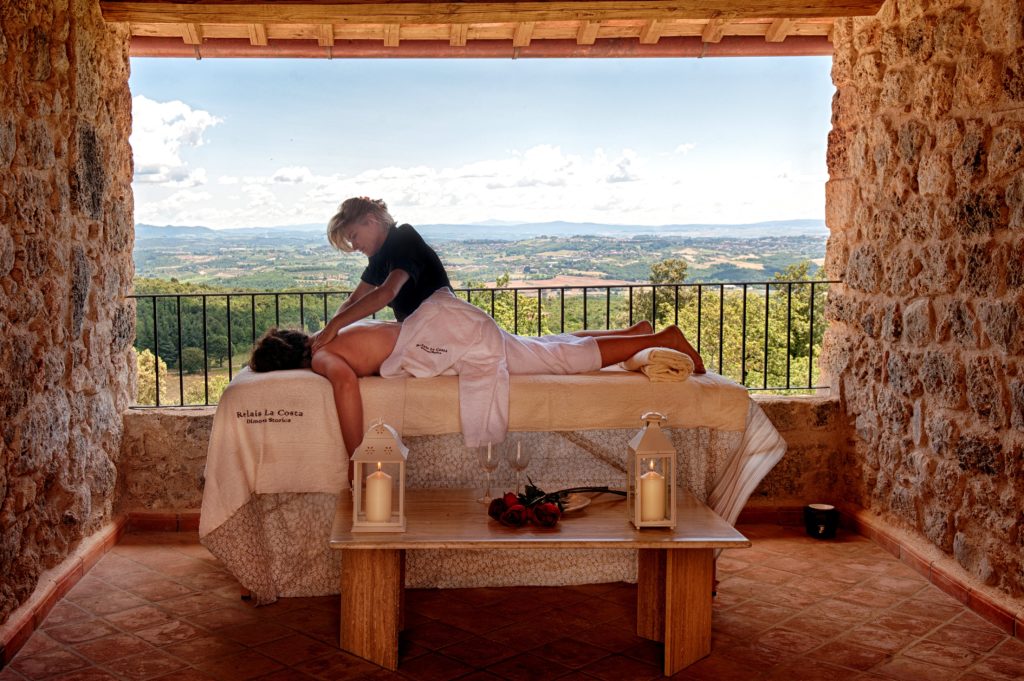 Relais La Costa, Italy, Tuscany, Siena, spa, pool.
The historical dwelling Relais La Costa is located by the charming Senese hills and the flourishing greenery of the wood that surrounds Monteriggioni village. The traditional hospitality dates back from the Middle Age, when pilgrims used to stop here during their journey along Francigena Road.
Now Relais La Costa provides a unique experience to its guests, thanks to  spacious suites, the Spa and the outside swimming pool; this is the perfect place for a peaceful holiday.
Stay inspired and find out more about Relais La Costa! Details.