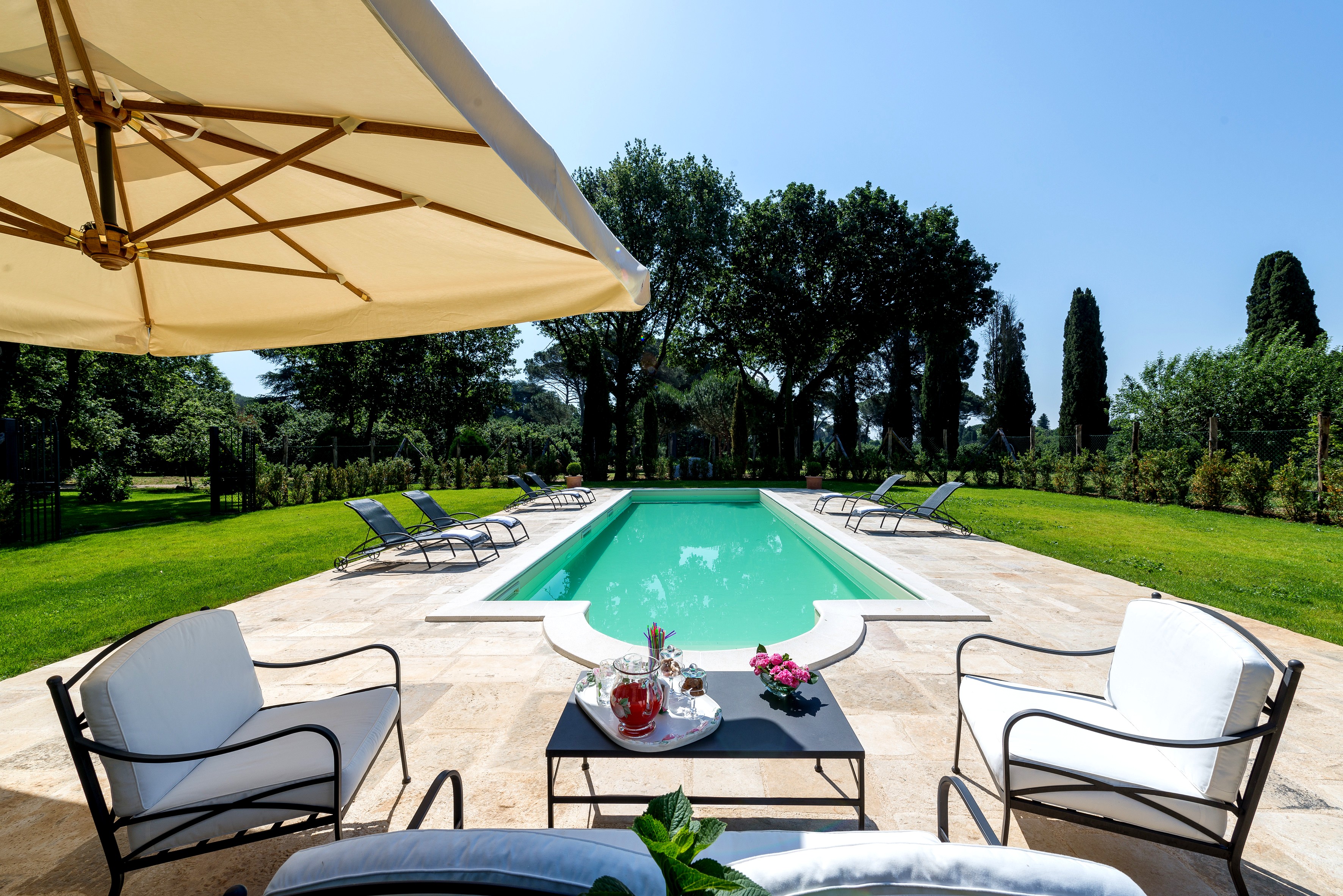 Relais Villa La Trinita, Italy, Rome, 6 bedrooms, pool.
This historical manorhouse near Rome, fully restored, offers you the intimacy of a private residence in the middle of a 20-hectare estate,  an age-old park of archeological, historic and landscape significance. The house is located between the route of the ancient Roman road Cassia and the Via Francigena.
You can rent this luxury villa with the fenced private swimming-pol and park for the week, for short-breaks or you can enjoy the outstanding hospitality in B&B. Surrounded by cedars, oaks, pine and cypress trees, roses and lavenders.
Stay inspired and find out more about Relais Villa La Trinita! Details.