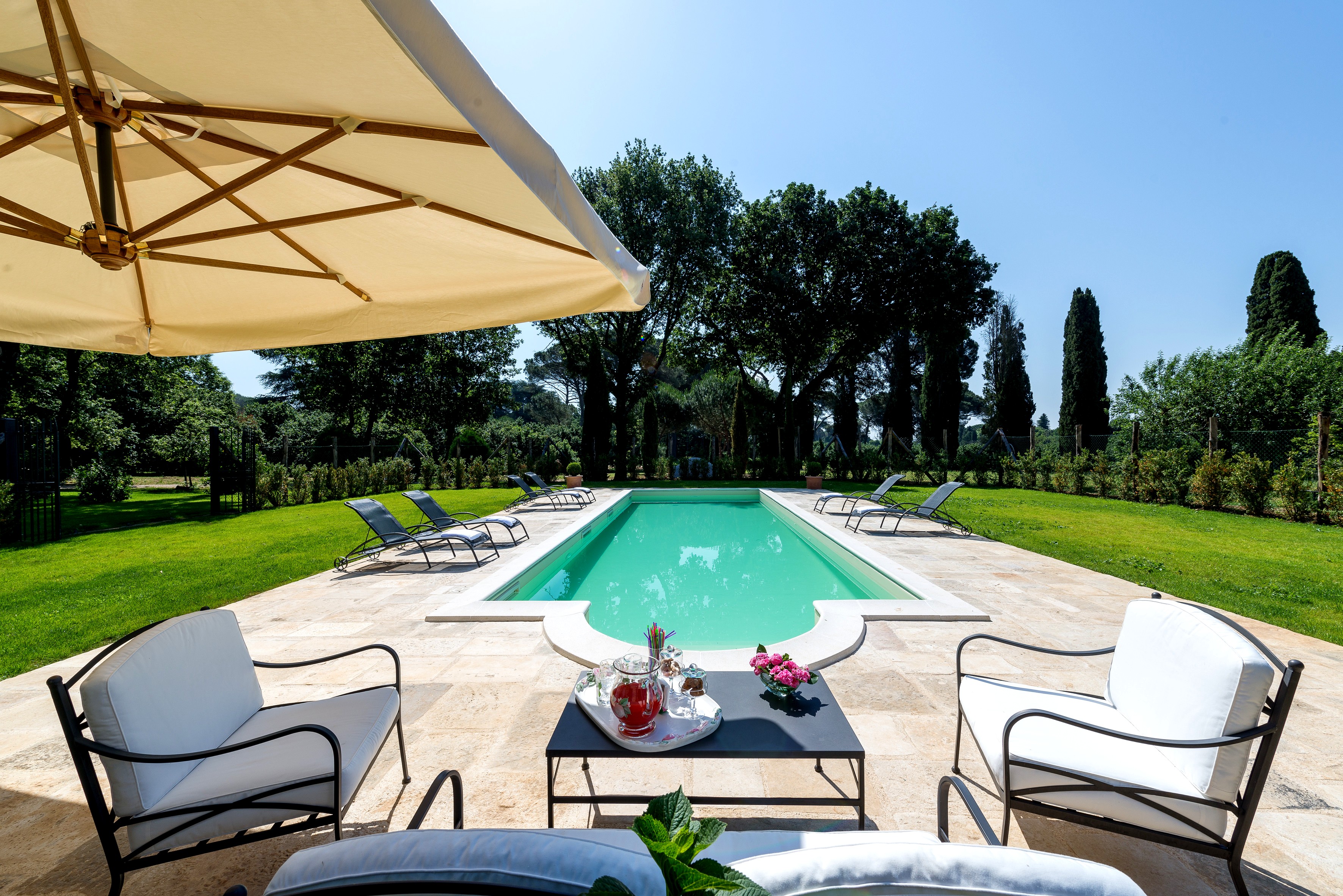 Relais Villa La Trinita, Lazio, Viterbo, 6 bedrooms, pool.
This historical manorhouse near Rome, fully restored, offers you the intimacy of a private residence in the middle of a 20-hectare estate, with an age-old park of archeological, historic and landscape significance. The house is located between the route of the ancient Roman road Cassia and the Via Francigena.
Fenced private swimming-pol and park, surrounded by cedars, oaks, pine and cypress trees, roses and lavenders.
Its strategic position will enable you to easily explore Rome and The Vatican as well as the rich historical, cultural and natural setting of Tuscia with its medieval villages, the wonderful Renaissance villas, historical and private gardens and the most important Etruscan necropolises in Italy.
Stay inspired and find out more about Relais Villa La Trinita! Details.