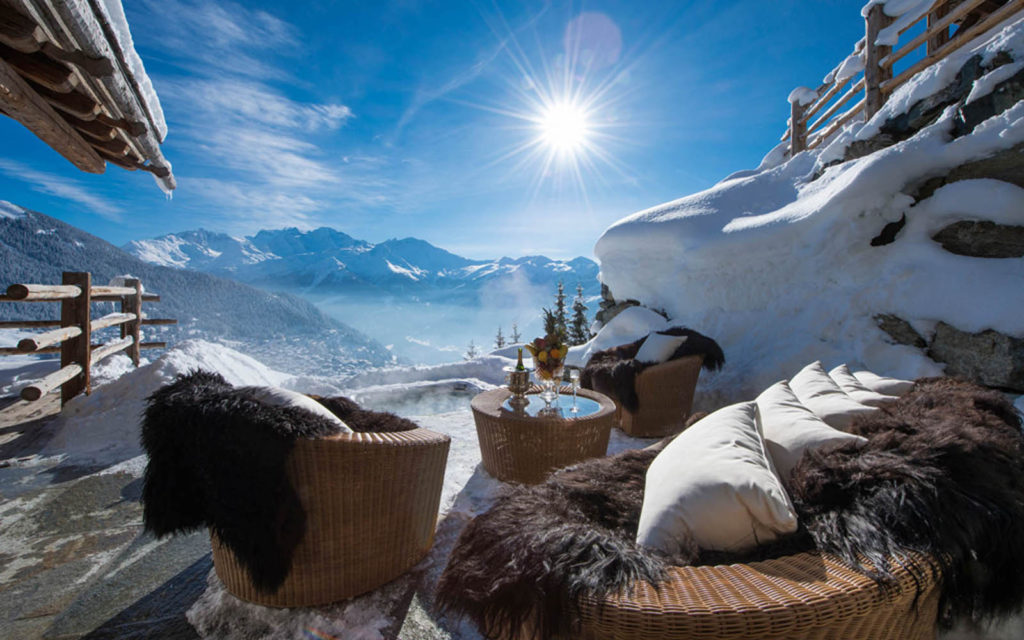 Chalet Massot, Switzerland, Valais, Nendaz, for up to 10 persons.
Chalet Massot is located in the heart of the 4 Valleys region, just a few minutes away form the village of Haute-Nendaz. The charming modern wooden chalet with over 400 m2 and 3 levels is an ideal place to pass a beautiful and luxury holiday with family or friends.
The luxury chalet is an ideal place to enjoy a very special time, Winter or summer, in the Wallis with your family or friends.
Stay inspired and find out more about Chalet Massot! Details.