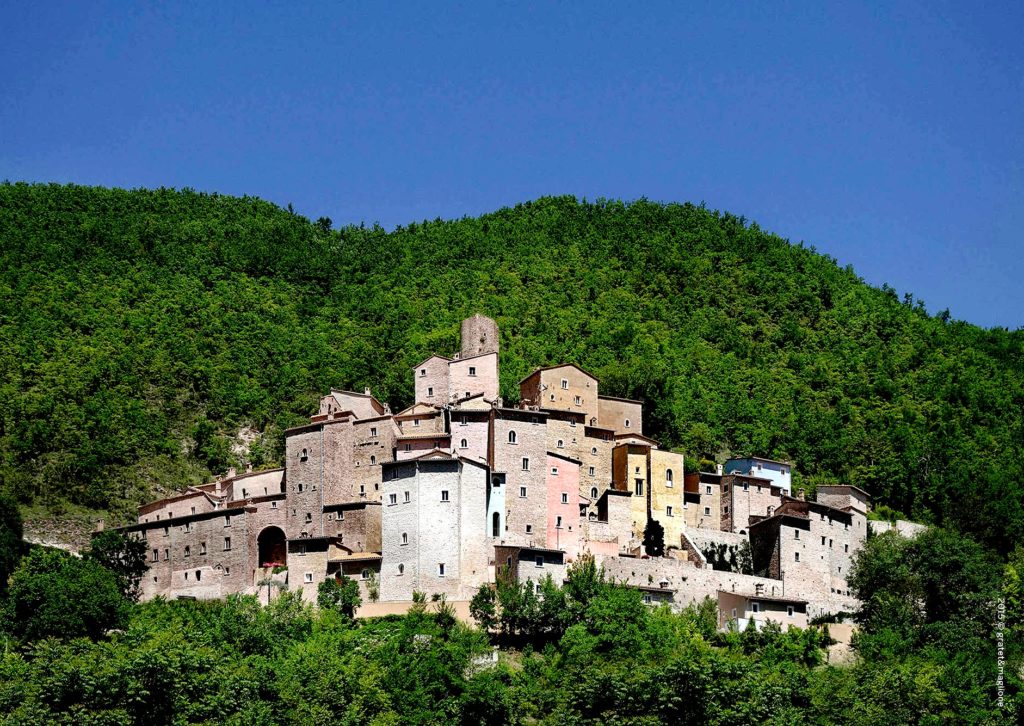 Castello di Postignano, Italy, Sellano, Perugia, 21 bedrooms, pool, internet.
Castello di Postignano is a historic medieval fortified village, or borgo, that has been given a new life by a passionate and dedicated team. It is situated in the heart of Umbria, part of a constellation of enchanting towns and art treasures in the green, unspoilt setting of Valnerina. Here you will find sixty unique homes that surround the tower and the frescoed church.
Explore this ancient and fascinating place by walking through the streets, up and down the steps and beneath the archways. The views are awesome!
Stay inspired and find out more about Castello di Postignano! Details.