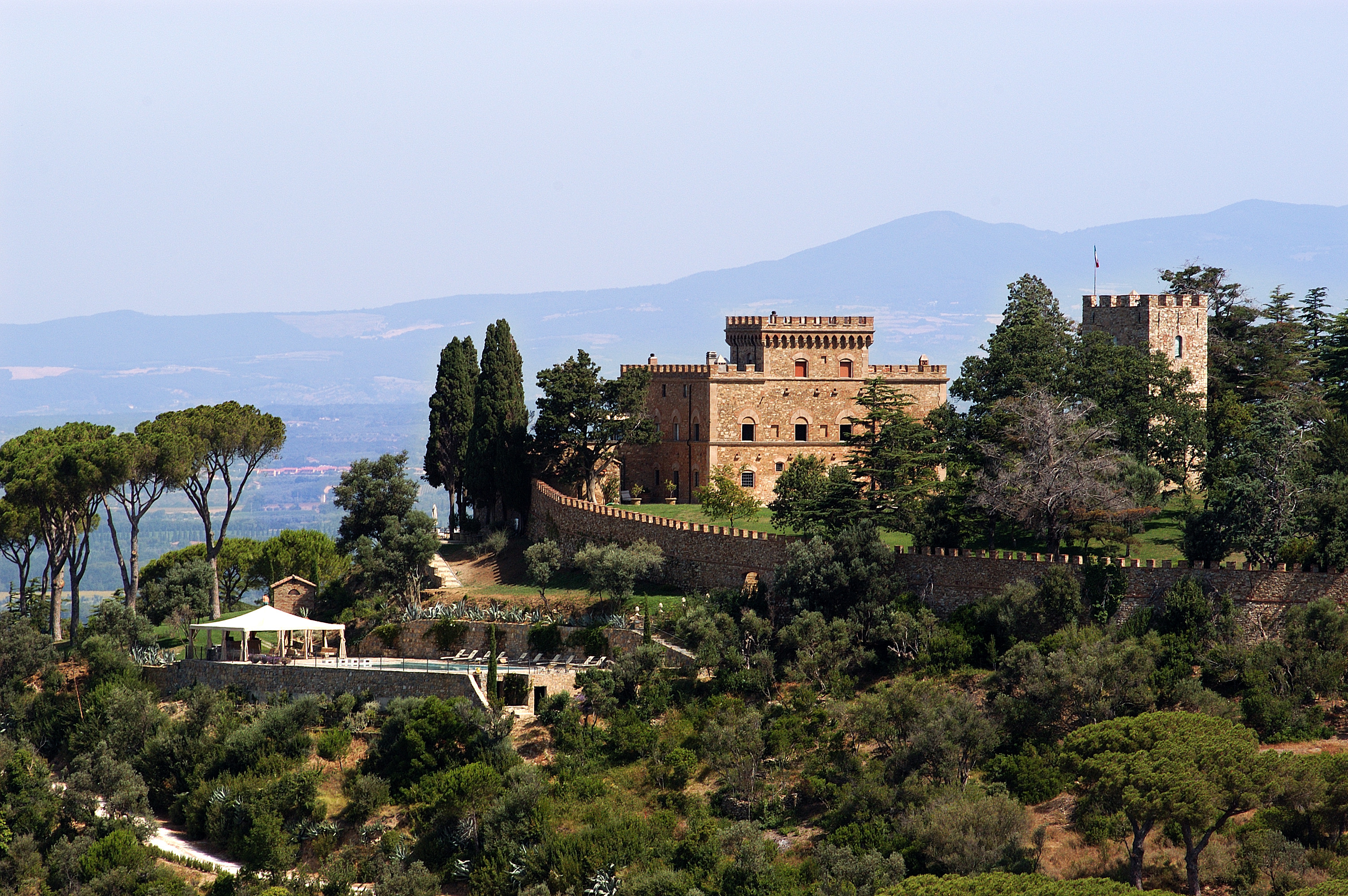 Castello de Greco, Italy, Tuscany, Province of Livorno, Castagneto Carducci, for up to 10-18 persons, Private Pool, Air Conditioning.
With breathtaking views of the Tirreno Sea, in one of the most beautiful parts of the rolling Tuscan countryside, this Castle provides an unsurpassed Tuscan country home experience for families and other small groups for up to 20. It has been painstakingly restored, over 10 years by descendants of the same noble family who built it in the 11th century. Within an hour by car there are diverse pleasures of Tuscany – historic villages, museums and churches with their priceless art, fabulous shopping, numerous fine restaurants and some of Italy's most respected wineries – not to speak of the owner's own first-class beach within 15 minutes drive. The house is fully staffed.
Stay inspired and find out more about Castello de Greco! Details.