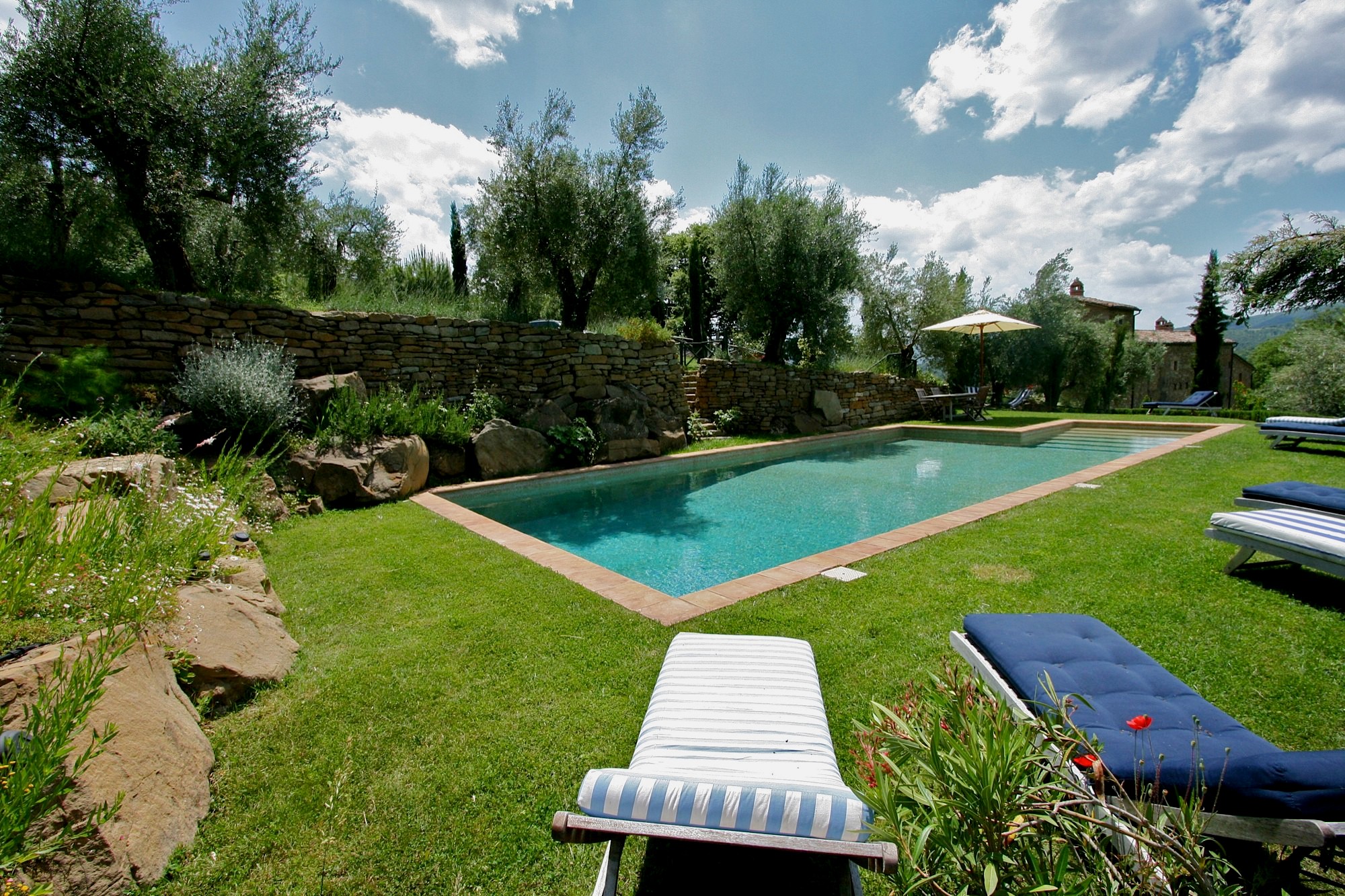 Ca' Di Gosto, Italy, Umbria, 5 bedrooms, pool. 
Set on the hills, this beautiful stone house Ca' Di Gosto generously opens its doors  with its rustic and cozy atmosphere. On entering the house you appear in the chunky-beamed sitting room: a rose-coloured sofa piled with cushions, a coffee table laden with books, walls are decorated with paintings.
There is a garden, a saltwater pool, a shady terrace on the territory of the house. The village is five minutes away where you can find two supermarkets, two butchers, three bars, three banks, a baker. A lovely house decorated with love and care for a relaxing holiday in Umbria.
Stay inspired and find out more about Ca' Di Gosto! Details.